Abstract
The presence of disseminated tumour cells (DTCs) in bone marrow is predictive of poor metastasis-free survival of patients with breast cancer with localized disease. DTCs persist in distant tissues despite systemic administration of adjuvant chemotherapy. Many assume that this is because the majority of DTCs are quiescent. Here, we challenge this notion and provide evidence that the microenvironment of DTCs protects them from chemotherapy, independent of cell cycle status. We show that chemoresistant DTCs occupy the perivascular niche (PVN) of distant tissues, where they are protected from therapy by vascular endothelium. Inhibiting integrin-mediated interactions between DTCs and the PVN, driven partly by endothelial-derived von Willebrand factor and vascular cell adhesion molecule 1, sensitizes DTCs to chemotherapy. Importantly, chemosensitization is achieved without inducing DTC proliferation or exacerbating chemotherapy-associated toxicities, and ultimately results in prevention of bone metastasis. This suggests that prefacing adjuvant therapy with integrin inhibitors is a viable clinical strategy to eradicate DTCs and prevent metastasis.
Your institute does not have access to this article
Relevant articles
Open Access articles citing this article.
Tsunaki Hongu

,

Maren Pein

…

Thordur Oskarsson

Nature Cancer Open Access 25 April 2022

Amelia L. Parker

,

Madeleine Benguigui

…

Adrian P. Wiegmans

Clinical & Experimental Metastasis Open Access 24 January 2022

Raymond K. H. Yip

,

Joel S. Rimes

…

Jane E. Visvader

Nature Communications Open Access 26 November 2021
Access options
Subscribe to Nature+
Get immediate online access to the entire Nature family of 50+ journals
Subscribe to Journal
Get full journal access for 1 year
$99.00
only $8.25 per issue
All prices are NET prices.
VAT will be added later in the checkout.
Tax calculation will be finalised during checkout.
Buy article
Get time limited or full article access on ReadCube.
$32.00
All prices are NET prices.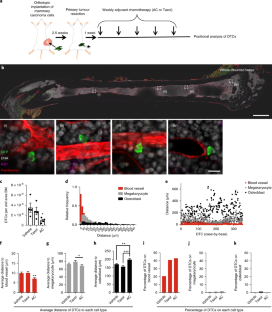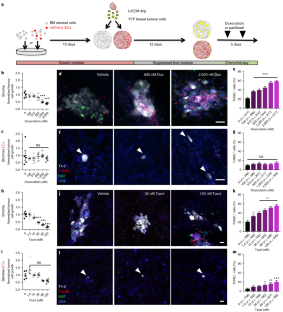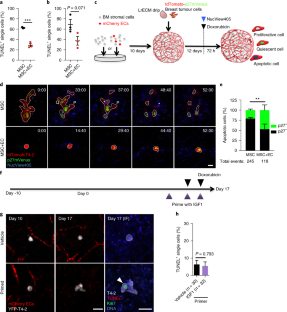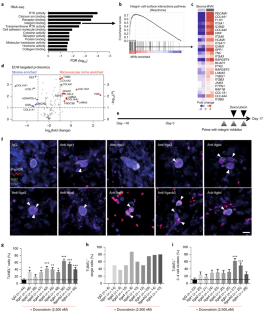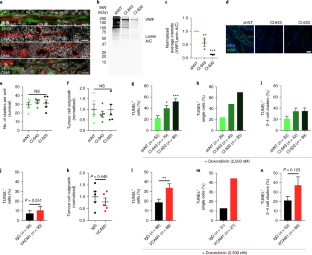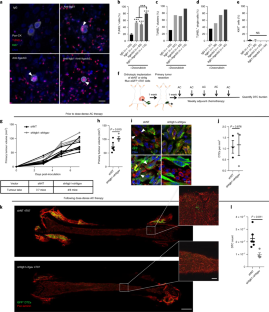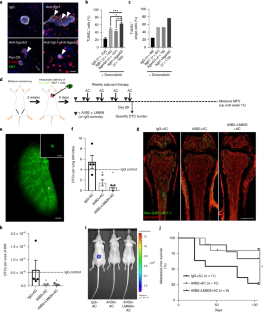 Code availability
Codes used in this study (for example, ImageJ macros for image analysis) are freely available from the corresponding author upon reasonable request.
Data availability
RNA-seq data that support the findings of this study have been deposited in the GEO under accession code GSE119153. MS data have been deposited in the ProteomeXchange Consortium via the PRIDE partner repository with the dataset identifier PXD012002. Source data for Figs. 1c,f–h, 2b,c,e,g–i,k,m, 3a,b,e,h, 4g,i, 5c,e–g,i–m, 6b,e,h,j,l and 7b,f,h,j, and Supplementary Figs. 1c–e, 3a–l, 4b,c, 5b,d,e,g,h,j and 6a–d have been provided as Supplementary Table 1. All other data supporting the findings of this study are available from the corresponding author upon reasonable request.
References
Karrison, T. G., Ferguson, D. J. & Meier, P. Dormancy of mammary carcinoma after mastectomy. J. Natl Cancer Inst. 91, 80–85 (1999).

Pan, H. et al. 20-Year risks of breast-cancer recurrence after stopping endocrine therapy at 5 years. N. Engl. J. Med. 377, 1836–1846 (2017).

Braun, S. et al. Lack of effect of adjuvant chemotherapy on the elimination of single dormant tumor cells in bone marrow of high-risk breast cancer patients. J. Clin. Oncol. 18, 80–86 (2000).

Ghajar, C. M. Metastasis prevention by targeting the dormant niche. Nat. Rev. Cancer 15, 238–247 (2015).

Janni, W. et al. Persistence of disseminated tumor cells in the bone marrow of breast cancer patients predicts increased risk for relapse—a European pooled analysis. Clin. Cancer Res. 17, 2967–2976 (2011).

Sosa, M. S., Bragado, P. & Aguirre-Ghiso, J. A. Mechanisms of disseminated cancer cell dormancy: an awakening field. Nat. Rev. Cancer 14, 611–622 (2014).

Klein, C. A. Parallel progression of primary tumours and metastases. Nat. Rev. Cancer 9, 302–312 (2009).

Naume, B. et al. Clinical outcome with correlation to disseminated tumor cell (DTC) status after DTC-guided secondary adjuvant treatment with docetaxel in early breast cancer. J. Clin. Oncol. 32, 3848–3857 (2014).

Gradishar, W. J. et al. NCCN guidelines insights: breast vancer, version 1.2017. J. Natl Compr. Canc. Netw. 15, 433–451 (2017).

Jatoi, I. et al. Time-varying effects of breast cancer adjuvant systemic therapy. J. Natl Cancer Inst. 108, djv304 (2016).

Thurm, H. et al. Rare expression of epithelial cell adhesion molecule on residual micrometastatic breast cancer cells after adjuvant chemotherapy. Clin. Cancer Res. 9, 2598–2604 (2003).

Mansi, J. L. et al. Bone marrow micrometastases in primary breast cancer: prognostic significance after 6 years' follow-up. Eur. J. Cancer 27, 1552–1555 (1991).

Braun, S. et al. A pooled analysis of bone marrow micrometastasis in breast cancer. N. Engl. J. Med. 353, 793–802 (2005).

Naumov, G. N. et al. Ineffectiveness of doxorubicin treatment on solitary dormant mammary carcinoma cells or late-developing metastases. Breast Cancer Res. Treat. 82, 199–206 (2003).

Pantel, K. et al. Differential expression of proliferation-associated molecules in individual micrometastatic carcinoma cells. J. Natl Cancer Inst. 85, 1419–1424 (1993).

Boyerinas, B. et al. Adhesion to osteopontin in the bone marrow niche regulates lymphoblastic leukemia cell dormancy. Blood 121, 4821–4831 (2013).

Cao, Z. et al. Angiocrine factors deployed by tumor vascular niche induce B cell lymphoma invasiveness and chemoresistance. Cancer Cell 25, 350–365 (2014).

Cao, Z. et al. Molecular checkpoint decisions made by subverted vascular niche transform indolent tumor cells into chemoresistant cancer stem cells. Cancer Cell 31, 110–126 (2017).

Damiano, J. S., Cress, A. E., Hazlehurst, L. A., Shtil, A. A. & Dalton, W. S. Cell adhesion mediated drug resistance (CAM-DR): role of integrins and resistance to apoptosis in human myeloma cell lines. Blood 93, 1658–1667 (1999).

Sun, Y. et al. Treatment-induced damage to the tumor microenvironment promotes prostate cancer therapy resistance through WNT16B. Nat. Med. 18, 1359–1368 (2012).

Weaver, V. M. et al. Beta4 integrin-dependent formation of polarized three-dimensional architecture confers resistance to apoptosis in normal and malignant mammary epithelium. Cancer Cell 2, 205–216 (2002).

Hambardzumyan, D. et al. PI3K pathway regulates survival of cancer stem cells residing in the perivascular niche following radiation in medulloblastoma in vivo. Genes Dev. 22, 436–448 (2008).

Ghajar, C. M. et al. The perivascular niche regulates breast tumour dormancy. Nat. Cell Biol. 15, 807–817 (2013).

Acharyya, S. et al. A CXCL1 paracrine network links cancer chemoresistance and metastasis. Cell 150, 165–178 (2012).

Trumpp, A., Essers, M. & Wilson, A. Awakening dormant haematopoietic stem cells. Nat. Rev. Immunol. 10, 201–209 (2010).

Winkler, I. G. et al. Vascular niche E-selectin regulates hematopoietic stem cell dormancy, self renewal and chemoresistance. Nat. Med. 18, 1651–1657 (2012).

Calvi, L. M. et al. Osteoblastic cells regulate the haematopoietic stem cell niche. Nature 425, 841–846 (2003).

Bruns, I. et al. Megakaryocytes regulate hematopoietic stem cell quiescence through CXCL4 secretion. Nat. Med. 20, 1315–1320 (2014).

Butler, J. M. et al. Endothelial cells are essential for the self-renewal and repopulation of Notch-dependent hematopoietic stem cells. Cell Stem Cell 6, 251–264 (2010).

Kobayashi, H. et al. Angiocrine factors from Akt-activated endothelial cells balance self-renewal and differentiation of haematopoietic stem cells. Nat. Cell Biol. 12, 1046–1056 (2010).

Ding, L., Saunders, T. L., Enikolopov, G. & Morrison, S. J. Endothelial and perivascular cells maintain haematopoietic stem cells. Nature 481, 457–462 (2012).

Kiel, M. J. et al. SLAM family receptors distinguish hematopoietic stem and progenitor cells and reveal endothelial niches for stem cells. Cell 121, 1109–1121 (2005).

Chen, J. Y. et al. Hoxb5 marks long-term haematopoietic stem cells and reveals a homogenous perivascular niche. Nature 530, 223–227 (2016).

Butler, J. M., Kobayashi, H. & Rafii, S. Instructive role of the vascular niche in promoting tumour growth and tissue repair by angiocrine factors. Nat. Rev. Cancer 10, 138–146 (2010).

Pantel, K., Braun, S., Passlick, B. & Schlimok, G. Minimal residual epithelial cancer: diagnostic approaches and prognostic relevance. Prog. Histochem. Cytochem. 30, 1–60 (1996).

Schmidt-Kittler, O. et al. From latent disseminated cells to overt metastasis: genetic analysis of systemic breast cancer progression. Proc. Natl Acad. Sci. USA 100, 7737–7742 (2003).

Gradishar, W. J. et al. Breast cancer version 3.2014. J. Natl Compr. Canc. Netw. 12, 542–590 (2014).

Xia, W. et al. Anti-tumor activity of GW572016: a dual tyrosine kinase inhibitor blocks EGF activation of EGFR/erbB2 and downstream Erk1/2 and AKT pathways. Oncogene 21, 6255–6263 (2002).

Oki, T. et al. A novel cell-cycle-indicator, mVenus-p27K-, identifies quiescent cells and visualizes G0-G1 transition. Sci. Rep. 4, 4012 (2014).

Bosch, M. & Franklin-Tong, V. E. Temporal and spatial activation of caspase-like enzymes induced by self-incompatibility in Papaver pollen. Proc. Natl Acad. Sci. USA 104, 18327–18332 (2007).

Hirata, E. et al. Intravital imaging reveals how BRAF inhibition generates drug-tolerant microenvironments with high integrin beta1/FAK signaling. Cancer Cell 27, 574–588 (2015).

Seguin, L. et al. An integrin beta(3)-KRAS-RalB complex drives tumour stemness and resistance to EGFR inhibition. Nat. Cell Biol. 16, 457–468 (2014).

Woelfle, U. et al. Bi-specific immunomagnetic enrichment of micrometastatic tumour cell clusters from bone marrow of cancer patients. J. Immunol. Methods 300, 136–145 (2005).

Kusumbe, A. P., Ramasamy, S. K., Starsichova, A. & Adams, R. H. Sample preparation for high-resolution 3D confocal imaging of mouse skeletal tissue. Nat. Protoc. 10, 1904–1914 (2015).

Lopes da Silva, M. & Cutler, D. F. von Willebrand factor multimerization and the polarity of secretory pathways in endothelial cells. Blood 128, 277–285 (2016).

Nakamura-Ishizu, A. et al. Extracellular matrix protein tenascin-C is required in the bone marrow microenvironment primed for hematopoietic regeneration. Blood 119, 5429–5437 (2012).

Weekes, C. D., Kuszynski, C. A. & Sharp, J. G. VLA-4 mediated adhesion to bone marrow stromal cells confers chemoresistance to adherent lymphoma cells. Leuk. Lymphoma 40, 631–645 (2001).

Dittel, B. N., McCarthy, J. B., Wayner, E. A. & LeBien, T. W. Regulation of human B-cell precursor adhesion to bone marrow stromal cells by cytokines that exert opposing effects on the expression of vascular cell adhesion molecule-1 (VCAM-1). Blood 81, 2272–2282 (1993).

Day, C. P. et al. "Glowing head" mice: a genetic tool enabling reliable preclinical image-based evaluation of cancers in immunocompetent allografts. PLoS ONE 9, e109956 (2014).

Holliday, D. L. & Speirs, V. Choosing the right cell line for breast cancer research. Breast Cancer Res. 13, 215 (2011).

Harrell, J. C. et al. Genomic analysis identifies unique signatures predictive of brain, lung, and liver relapse. Breast Cancer Res. Treat. 132, 523–535 (2012).

Copson, E. et al. Prospective observational study of breast cancer treatment outcomes for UK women aged 18-40 years at diagnosis: the POSH study. J. Natl Cancer Inst. 105, 978–988 (2013).

Hall, D. E. et al. The alpha 1/beta 1 and alpha 6/beta 1 integrin heterodimers mediate cell attachment to distinct sites on laminin. J. Cell Biol. 110, 2175–2184 (1990).

Cheresh, D. A. Human endothelial cells synthesize and express an Arg-Gly-Asp-directed adhesion receptor involved in attachment to fibrinogen and von Willebrand factor. Proc. Natl Acad. Sci. USA 84, 6471–6475 (1987).

Li, W., Germain, R. N. & Gerner, M. Y. Multiplex, quantitative cellular analysis in large tissue volumes with clearing-enhanced 3D microscopy (Ce3D). Proc. Natl Acad. Sci. USA 114, E7321–E7330 (2017).

Park, C. C. et al. Beta1 integrin inhibitory antibody induces apoptosis of breast cancer cells, inhibits growth, and distinguishes malignant from normal phenotype in three dimensional cultures and in vivo. Cancer Res. 66, 1526–1535 (2006).

Brooks, P. C. et al. Antiintegrin alpha v beta 3 blocks human breast cancer growth and angiogenesis in human skin. J. Clin. Invest. 96, 1815–1822 (1995).

Hawkins, E. D. et al. Regulation of asymmetric cell division and polarity by Scribble is not required for humoral immunity. Nat. Commun. 4, 1801 (2013).

Gilbert, L. A. & Hemann, M. T. DNA damage-mediated induction of a chemoresistant niche. Cell 143, 355–366 (2010).

Gomez-Sarosi, L., Sun, Y., Coleman, I., Bianchi-Frias, D. & Nelson, P. S. DNA damage induces a secretory program in the quiescent TME that fosters adverse cancer phenotypes. Mol. Cancer Res. 15, 842–851 (2017).

Miller, B. E., Miller, F. R., Wilburn, D. J. & Heppner, G. H. Analysis of tumour cell composition in tumours composed of paired mixtures of mammary tumour cell lines. Br. J. Cancer 56, 561–569 (1987).

Nombela-Arrieta, C. et al. Quantitative imaging of haematopoietic stem and progenitor cell localization and hypoxic status in the bone marrow microenvironment. Nat. Cell Biol. 15, 533–543 (2013).

Briand, P., Nielsen, K. V., Madsen, M. W. & Petersen, O. W. Trisomy 7p and malignant transformation of human breast epithelial cells following epidermal growth factor withdrawal. Cancer Res. 56, 2039–2044 (1996).

Tang, Y. et al. MT1-MMP-dependent control of skeletal stem cell commitment via a beta1-integrin/YAP/TAZ signaling axis. Dev. Cell 25, 402–416 (2013).

Kim, D. et al. TopHat2: accurate alignment of transcriptomes in the presence of insertions, deletions and gene fusions. Genome Biol. 14, R36 (2013).

Robinson, M. D., McCarthy, D. J. & Smyth, G. K. edgeR: a Bioconductor package for differential expression analysis of digital gene expression data. Bioinformatics 26, 139–140 (2010).

Subramanian, A. et al. Gene set enrichment analysis: a knowledge-based approach for interpreting genome-wide expression profiles. Proc. Natl Acad. Sci. USA 102, 15545–15550 (2005).

Szklarczyk, D. et al. The STRING database in 2017: quality-controlled protein–protein association networks, made broadly accessible. Nucleic Acids Res. 45, D362–D368 (2017).

Barrett, A. S. et al. Hydroxylamine chemical digestion for insoluble extracellular matrix characterization. J. Proteome Res. 16, 4177–4184 (2017).

Goddard, E. T. et al. Quantitative extracellular matrix proteomics to study mammary and liver tissue microenvironments. Int. J. Biochem. Cell Biol. 81, 223–232 (2016).
Acknowledgements
The authors thank the following people: G. Merlino and C.-P. Day for providing C.FVB-Tg(GNrhr-luc/EGFP)L8Mrln/LmwJ mice; A. Putnam for providing human umbilical vein endothelial cells; S. Beronja for providing murine targeted shRNA constructs; P. Paddison for providing the mVenus-p27K– vector; C. Morse for instruction on bilateral ovariectomy; S. Hingorani for in-depth discussions about preclinical trial design; and P. Lampe for instruction regarding antibody purification. They are also thankful to S. Beronja for his critical feedback on this work. This study was catalysed by start-up funds provided by the Fred Hutchinson Cancer Research Center and a grant from the Cuyamaca Foundation (to C.M.G.), and supported to its completion by an Era of Hope Award from the Department of Defense (DoD) Breast Cancer Research Program (BCRP; W841XWH-15-1-0201 to C.M.G. and K.C.H.), a grant from the Breast Cancer Research Foundation (IIDRP-17-001 to C.M.G.), a grant from the National Breast Cancer Coalition's Artemis Project for Metastasis Prevention, a Physical Sciences Oncology Project Grant from the NIH/NCI (U54CA193461-01 to C.M.G.), and by the Comparative Medicine, Antibody Technology, Experimental Histopathology and Genomics Shared Resources of the Fred Hutchinson/University of Washington Cancer Consortium (P30 CA015704). P.S.N.'s laboratory is supported by the Prostate Cancer Foundation and NIH/NCI grants P50CA097186, U54CA224079 and R01CA165573, and by the DoD awards PC170431 and PC160662. K.C.H.'s laboratory is also supported by a grant from the NIH/NCI (R33CA183685). A.D. is supported by a fellowship from the Terri Brodeur Breast Cancer Foundation, C.A.G. is supported by a postdoctoral fellowship from the Susan G. Komen Foundation, J.D. is supported by a Postdoctoral Breakthrough award by the DoD's BCRP, A.R.L. was supported by a Cardiovascular Pathology Training Grant from the NIH (5T32HL007213-38) and is currently supported by a fellowship from the NIH/NCI (1F31CA228424-01), and S.B.C. is supported by a Cellular and Molecular Biology Training Grant from the NIH (T32GM007270).
Ethics declarations
Competing interests
The authors declare no competing interests.
Additional information
Publisher's note: Springer Nature remains neutral with regard to jurisdictional claims in published maps and institutional affiliations.
Integrated supplementary information
Supplementary information
About this article
Cite this article
Carlson, P., Dasgupta, A., Grzelak, C.A. et al. Targeting the perivascular niche sensitizes disseminated tumour cells to chemotherapy. Nat Cell Biol 21, 238–250 (2019). https://doi.org/10.1038/s41556-018-0267-0
Received:

Accepted:

Published:

Issue Date:

DOI: https://doi.org/10.1038/s41556-018-0267-0