Abstract
Fibro-adipogenic progenitors (FAPs) are typically activated in response to muscle injury, and establish functional interactions with inflammatory and muscle stem cells (MuSCs) to promote muscle repair. We found that denervation causes progressive accumulation of FAPs, without concomitant infiltration of macrophages and MuSC-mediated regeneration. Denervation-activated FAPs exhibited persistent STAT3 activation and secreted elevated levels of IL-6, which promoted muscle atrophy and fibrosis. FAPs with aberrant activation of STAT3–IL-6 signalling were also found in mouse models of spinal cord injury, spinal muscular atrophy, amyotrophic lateral sclerosis (ALS) and in muscles of ALS patients. Inactivation of STAT3–IL-6 signalling in FAPs effectively countered muscle atrophy and fibrosis in mouse models of acute denervation and ALS (SODG93A mice). Activation of pathogenic FAPs following loss of integrity of neuromuscular junctions further illustrates the functional versatility of FAPs in response to homeostatic perturbations and suggests their potential contribution to the pathogenesis of neuromuscular diseases.
Relevant articles
Open Access articles citing this article.
Jibao Chen

,

Ren Zhou

…

Lin Cheng

Signal Transduction and Targeted Therapy Open Access 30 November 2022

Lorena Di Pietro

,

Flavia Giacalone

…

Ornella Parolini

Cell Death & Disease Open Access 16 September 2022

Taryn Loomis

,

Lin-Ya Hu

…

Lucas R. Smith

Scientific Reports Open Access 09 August 2022
Access options
Subscribe to Nature+
Get immediate online access to Nature and 55 other Nature journal
Subscribe to Journal
Get full journal access for 1 year
$99.00
only $8.25 per issue
All prices are NET prices.
VAT will be added later in the checkout.
Tax calculation will be finalised during checkout.
Buy article
Get time limited or full article access on ReadCube.
$32.00
All prices are NET prices.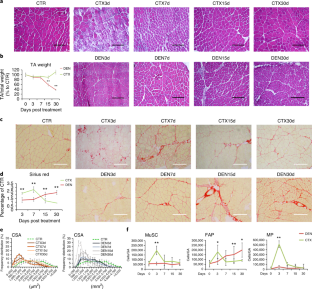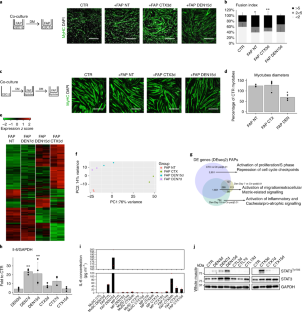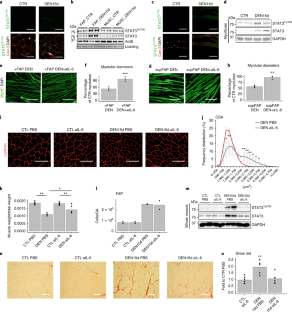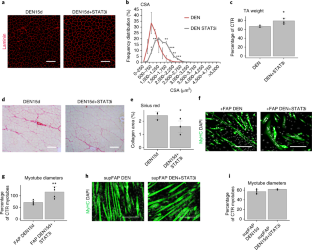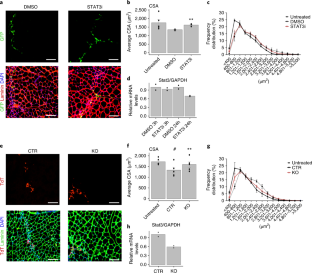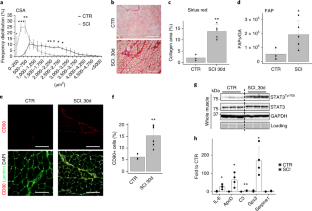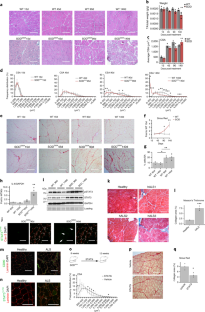 References
Pannérec, A., Marazzi, G. & Sassoon, D. Stem cells in the hood: the skeletal muscle niche. Trends Mol. Med. 10, 599–606 (2012).

Farup, J., Madaro, L., Puri, P. L. & Mikkelsen, U. R. Interactions between muscle stem cells, mesenchymal-derived cells and immune cells in muscle homeostasis, regeneration and disease. Cell Death Dis. 6, e1830 (2015).

Bentzinger, C. F., Wang, Y. X., Dumont, N. A. & Rudnicki, M. A. Cellular dynamics in the muscle satellite cell niche. EMBO Rep. 14, 1062–1072 (2013).

Mitchell, K. J. et al. Identification and characterization of a non-satellite cell muscle resident progenitor during postnatal development. Nat. Cell Biol. 12, 257–266 (2010).

Collins, C. A. et al. Stem cell function, self-renewal, and behavioral heterogeneity of cells from the adult muscle satellite cell niche. Cell 122, 289–301 (2005).

Kang, J.-S. & Krauss, R. S. Muscle stem cells in developmental and regenerative myogenesis. Curr. Opin. Clin. Nutr. Metab. Care 13, 243–248 (2010).

Tidball, J. G. Mechanisms of muscle injury, repair, and regeneration. Compr. Physiol. 1, 2029–2062 (2011).

Serrano, A. L. & Muñoz-Cánoves, P. Fibrosis development in early-onset muscular dystrophies: mechanisms and translational implications. Semin. Cell Dev. Biol. 64, 181–190 (2017).

Joe, A. W. B. et al. Muscle injury activates resident fibro/adipogenic progenitors that facilitate myogenesis. Nat. Cell Biol. 12, 153–163 (2010).

Uezumi, A., Fukada, S., Yamamoto, N., Takeda, S. & Tsuchida, K. Mesenchymal progenitors distinct from satellite cells contribute to ectopic fat cell formation in skeletal muscle. Nat. Cell Biol. 12, 143–152 (2010).

Gonzalez, D. et al. ALS skeletal muscle shows enhanced TGF-β signaling, fibrosis and induction of fibro/adipogenic progenitor markers. PloS One 12, e0177649 (2017).

Kharraz, Y., Guerra, J., Mann, C. J., Serrano, A. L. & Muñoz-Cánoves, P. Macrophage plasticity and the role of inflammation in skeletal muscle repair. Mediat. Inflamm. 2013, 491497 (2013).

Tidball, J. G. Regulation of muscle growth and regeneration by the immune system. Nat. Rev. Immunol. 17, 165–178 (2017).

Heredia, J. E. et al. Type 2 innate signals stimulate fibro/adipogenic progenitors to facilitate muscle regeneration. Cell 153, 376–388 (2013).

Lemos, D. R. et al. Nilotinib reduces muscle fibrosis in chronic muscle injury by promoting TNF-mediated apoptosis of fibro/adipogenic progenitors. Nat. Med. 21, 786–794 (2015).

Mozzetta, C. et al. Fibroadipogenic progenitors mediate the ability of HDAC inhibitors to promote regeneration in dystrophic muscles of young, but not old Mdx mice. EMBO Mol. Med. 5, 626–639 (2013).

Uezumi, A. et al. Identification and characterization of PDGFRα+ mesenchymal progenitors in human skeletal muscle. Cell Death Dis. 5, e1186 (2014).

Saccone, V. et al. HDAC-regulated myomiRs control BAF60 variant exchange and direct the functional phenotype of fibro-adipogenic progenitors in dystrophic muscles. Genes Dev. 28, 841–857 (2014).

Sala, D., & Sacco, A. Signal transducer and activator of transcription 3 signaling as a potential target to treat muscle wasting diseases. Curr. Opin. Clin. Nutr. Metab. Care. 9, 171–176 (2016).

Bonetto, A. et al. STAT3 activation in skeletal muscle links muscle wasting and the acute phase response in cancer cachexia. PloS ONE 6, e22538 (2011).

Bonetto, A. et al. JAK/STAT3 pathway inhibition blocks skeletal muscle wasting downstream of IL-6 and in experimental cancer cachexia. Am. J. Physiol. Endocrinol. Metab. 303, E410–421 (2012).

Haddad, F., Zaldivar, F., Cooper, D. M. & Adams, G. R. IL-6-induced skeletal muscle atrophy. J. Appl. Physiol. 98, 911–917 (2005).

Tang, H. et al. mTORC1 promotes denervation-induced muscle atrophy through a mechanism involving the activation of FoxO and E3 ubiquitin ligases. Sci. Signal. 7, ra18 (2014).

Moresi, V. et al. Myogenin and class II HDACs control neurogenic muscle atrophy by inducing E3 ubiquitin ligases. Cell 1, 35–45 (2010).

Joassard, O. R. et al. HuR mediates changes in the stability of AChR β-subunit mRNAs after skeletal muscle denervation. J. Neurosci. 35, 10949–10962 (2015).

Le, T. T. et al. SMNDelta7, the major product of the centromeric survival motor neuron (SMN2) gene, extends survival in mice with spinal muscular atrophy and associates with full-length SMN. Hum. Mol. Genet. 14, 845–857 (2005).

Mead, R. J. et al. Optimised and rapid pre-clinical screening in the SOD1G93A transgenic mouse model of amyotrophic lateral sclerosis (ALS). PLoS ONE 6, e23244 (2011).

Olivan, S. et al. Comparative study of behavioural tests in the SOD1G93A mouse model of amyotrophic lateral sclerosis. Exp. Anim. 64, 147–153 (2015).

Tierney, M. T. et al. STAT3 signaling controls satellite cell expansion and skeletal muscle repair. Nat. Med. 20, 1182–1186 (2014).

Muñoz-Cánoves, P., Scheele, C., Pedersen, B. K. & Serrano, A. L. Interleukin-6 myokine signaling in skeletal muscle: a double-edged sword? FEBS J. 280, 4131–48 (2013).

Zimmers, T. A., Fishel, M. L. & Bonetto, A. STAT3 in the systemic inflammation of cancer cachexia. Semin. Cell Dev. Biol. 54, 28–41 (2016).

Serrano, A. L., Baeza-Raja, B., Perdiguero, E., Jardí, M. & Muñoz-Cánoves, P. Interleukin-6 is an essential regulator of satellite cell-mediated skeletal muscle hypertrophy. Cell Metab. 1, 33–44 (2008).

Rossi, J.-F. et al. A phase I/II study of siltuximab (CNTO 328), an anti-interleukin-6 monoclonal antibody, in metastatic renal cell cancer. Br. J. Cancer 103, 1154–1162 (2010).

van Rhee, F. et al. Siltuximab, a novel anti-interleukin-6 monoclonal antibody, for Castleman's disease. J. Clin. Oncol. 28, 3701–3708 (2010).

Johnson, D. E., O'Keefe, R. A. & Grandis, J. R. Targeting the IL-6/JAK/STAT3 signalling axis in cancer. Nat. Rev. Clin. Oncol. 15, 234–248 (2018).

Takeda, K. et al. Stat3 activation is responsible for IL-6-dependent T cell proliferation through preventing apoptosis: generation and characterization of T cell-specific Stat3-deficient mice. J. Immunol. 161, 4652–4660 (1998).

White, A. T., LaBarge, S. A., McCurdy, C. E. & Schenk, S. Knockout of STAT3 in skeletal muscle does not prevent high-fat diet-induced insulin resistance. Mol. Metab. 4, 569–575 (2015).

Sala, D. et al. Autophagy-regulating TP53INP2 mediates muscle wasting and is repressed in diabetes. J. Clin. Invest. 124, 1914–1927 (2014).

Pasut, A., Jones, A. E. & Rudnicki, M. A. Isolation and culture of individual myofibers and their satellite cells from adult skeletal muscle. J. Vis. Exp. 73, e50074 (2013).
Acknowledgements
This work was supported by the Italian Ministry of Health (grant no. GR-2013-02356592) to L.M., NIH grants R01AR056712, R01AR052779, P30 AR061303, an MDA grant and EPIGEN grant to P.L.P., NIH grants R01 AR064873 and P30 AR061303 and MDA grant to A.S., California Institute for Regenerative Medicine (CIRM) training grant TG2-01162 and AFM-Téléthon Postdoctoral fellowship (no. 21084) to D.S. The authors thank E. Aleo at the Institute of Applied Genomics in Udine, Italy, for RNA–seq library preparation and sequencing, L. Battistini and G. Borsellino for flow cytometry related discussions and advice, L. Berghella for preliminary analysis, and R. Rizzi for support in in vivo treatments. The authors also thank D. Guttridge, S. Akira and S. Schenk for sharing mice generated in their laboratories, and C. Heil for help with graphic formatting. D.S. and U.E. contributed equally to this work.
Ethics declarations
Competing interests.
The authors declare no competing interests.
Additional information
Publisher's note: Springer Nature remains neutral with regard to jurisdictional claims in published maps and institutional affiliations.
Integrated supplementary information
Supplementary information
Supplementary Figures 1–8 and legend for Supplementary Table 1.
About this article
Cite this article
Madaro, L., Passafaro, M., Sala, D. et al. Denervation-activated STAT3–IL-6 signalling in fibro-adipogenic progenitors promotes myofibres atrophy and fibrosis. Nat Cell Biol 20, 917–927 (2018). https://doi.org/10.1038/s41556-018-0151-y
Received:

Accepted:

Published:

Issue Date:

DOI: https://doi.org/10.1038/s41556-018-0151-y