Abstract
Many lines of reasoning suggest that external galaxies should host planetary systems, but detecting them by methods typically used in our own Galaxy is not possible. An alternative approach is to study the temporal behaviour of X-rays emitted by bright extragalactic X-ray sources, where an orbiting planet would temporarily block the X-rays and cause a brief eclipse. We report on such a potential event in the X-ray binary M51-ULS-1 in the galaxy M51. We examined a range of explanations for the observed X-ray dip, including a variety of transiting objects and enhancements in the density of gas and dust. The latter are ruled out by the absence of changes in X-ray colours, save any with sharp density gradients that cannot be probed with our data. Instead, the data are well fit by a planet transit model in which the eclipser is most likely to be the size of Saturn. We also find that the locations of possible orbits are consistent with the survival of a planet bound to a mass-transfer binary.
Access options
Access Nature and 54 other Nature Portfolio journals
Get Nature+, our best-value online-access subscription
$29.99 / 30 days
cancel any time
Subscribe to this journal
Receive 12 digital issues and online access to articles
$119.00 per year
only $9.92 per issue
Rent or buy this article
Prices vary by article type
from$1.95
to$39.95
Prices may be subject to local taxes which are calculated during checkout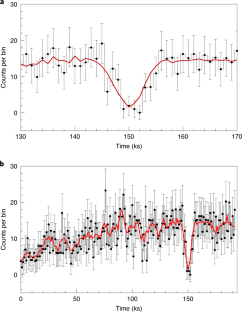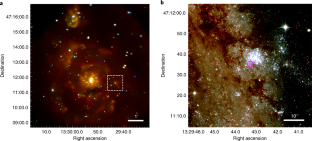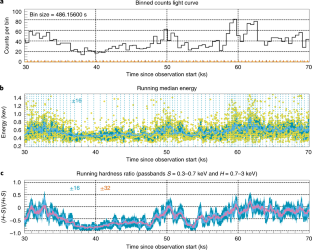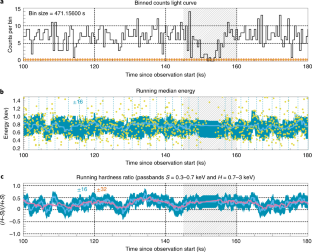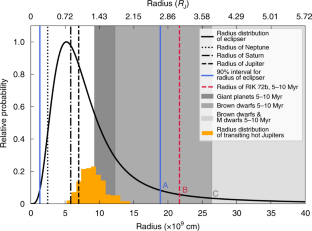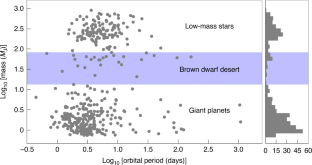 References
Imara, N. & Di Stefano, R. Searching for exoplanets around X-ray binaries with accreting white dwarfs, neutron stars, and black holes. Astrophys. J. 859, 40 (2018).

Jaodand, A., Hessels, J. W. T. & Archibald, A. A decade of transitional millisecond pulsars. In Proc. International Astronomical Union Symposium 337 Vol. 13 (eds Weltevrede, P. et al.) 47–51 (Cambridge Univ. Press, 2018)..

Wolszczan, A. Discovery of pulsar planets. New Astron. Rev. 56, 2–8 (2012).

Lorimer, D. Binary and millisecond pulsars. Living Rev. Relativ. 11, 8 (2008).

Ford, E. B., Joshi, K. J., Rasio, F. A. & Zabarsky, B. Theoretical implications of the PSR B1620-26 triple system and its planet. Astrophys. J. 528, 336–350 (2000).

Di Stefano, R. & Kong, A. K. H. Luminous supersoft X-ray sources in external galaxies. Astrophys. J. 592, 884–899 (2003).

Urquhart, R. & Soria, R. Optically thick outflows in ultraluminous supersoft sources. Mon. Not. R. Astron. Soc. 456, 1859–1880 (2016).

Terashima, Y., Inoue, H. & Wilson, A. S. Hubble Space Telescope identification of the optical counterparts of ultraluminous X-ray sources in M51. Astrophys. J. 645, 264–270 (2006).

Rappaport, S. A., Podsiadlowski, P. & Pfahl, E. Stellar-mass black hole binaries as ultraluminous X-ray sources. Mon. Not. R. Astron. Soc 356, 401–414 (2005).

Parmar, A. N., White, N. E., Giommi, P. & Gottwald, M. The discovery of 3.8 hour periodic intensity dips and eclipses from the transient low-mass X-ray binary EXO 0748-676. Astrophys. J. 308, 199–212 (1986).

Gambino, A. et al. Updating the orbital ephemeris of the dipping source XB 1254-690 and the distance to the source. Res. Astron. Astrophys. 17, 108 (2017).

Church, M. J. et al. Progressive covering in dipping and Comptonization in the spectrum of XB 1916-053 from the BeppoSAX observation. Astron. Astrophys. 338, 556–562 (1998).

Humphrey, P. J., Church, M. J., Baucińska-Church, M. & Parmar, A. N. Spectral evolution during dipping in X 1624-490 from the BeppoSAX observation. AIP Conf. Proc. 599, 658–661 (2001).

Park, T. et al. Bayesian estimation of hardness ratios: modeling and computations. Astrophys. J. 652, 610–628 (2006).

Greiner, J. & Di Stefano, R. X-ray off states and optical variability in CAL 83. Astron. Astrophys. 387, 944–954 (2002).

Bayliss, D. et al. NGTS-1b: a hot Jupiter transiting an M-dwarf. Mon. Not. R. Astron. Soc. 475, 4467–4475 (2018).

Barffe, I., Chabrier, G., Barman, T. S., Allard, F. & Hauschildt, P. H. Evolutionary models for cool brown dwarfs and extrasolar giant planets. The case of HD 209458. Astron. Astrophys. 402, 701–712 (2003).

Stevens, D. J. et al. An extreme-mass ratio, short-period eclipsing binary consisting of a B dwarf primary and a pre-main-sequence M star companion discovered by KELT. Mon. Not. R. Astron. Soc. 499, 3775–3791 (2020).

Triaud, A. H. M. J. et al. The EBLM Project. IV. Spectroscopic orbits of over 100 eclipsing M dwarfs masquerading as transiting hot Jupiters. Astron. Astrophys. 608, A129 (2017).

Carmichael, T. W., Latham, D. W. & Vanderburg, A. M. New substellar discoveries from Kepler and K2: is there a brown dwarf desert? Astron. J. 158, 38 (2019).

Owen, J. E. & Campos Estrada, B. Testing exoplanet evaporation with multitransiting systems. Mon. Not. R. Astron. Soc. 491, 5287–5297 (2020).

Poppenhaeger, K., Ketzer, L. & Mallonn, M. X-ray irradiation and evaporation of the four young planets around V1298 Tau. Mon. Not. R. Astron. Soc. 500, 4560–4572 (2021).

Sanz-Forcada, J., Desidera, S. & Micela, G. Effects of X-ray and extreme UV radiation on circumbinary planets. Astron. Astrophys. 570, A50 (2014).

Fruscione, A. et al. CIAO: Chandra's data analysis system. In Proc. Society of Photo-Optical Instrumentation Engineers (SPIE) Conference on Astronomical Telescopes and Instrumentation Vol. 6270 (eds Silva, D. R. & Doxsey, R. E.) (SPIE, 2006).

Blackburn, J. K. FTOOLS: a FITS data processing and analysis software package. ASP Conf. Ser. 77, 367–370 (1995).

Wang, S., Soria, R., Urquhart, R. & Liu, J. Discovery of two eclipsing X-ray binaries in M 51. Mon. Not. R. Astron. Soc. 477, 3623–3645 (2018).

Urquhart, R. & Soria, R. Two eclipsing ultraluminous X-Ray sources in M51. Astrophys. J. 831, 56 (2016).

Irwin, J. et al. Ultraluminous X-ray bursts in two ultracompact companions to nearby elliptical galaxies. Nature 538, 356–358 (2016).

Gelman, A. et al. Bayasian Data Analysis 3rd edn (CRC Press, 2013).

Kaastra, J. S. On the use of C-stat in testing models for X-ray spectra. Astron. Astrophys. 605, A51 (2017).

Einstein, A. Lens-like action of a star by the deviation of light in a gravitational field. Science 84, 506–507 (1936).

Eggleton, P. P. Approximations to the radii of Roche lobes. Astrophys. J. 268, 368–369 (1983).

Abbott, B. P. et al. Astrophysical implications of the binary black hole merger GW150914. Astrophys. J. Lett. 818, L22 (2016).

Foucart, F. & Lai, D. Evolution of linear warps in accretion discs and applications to protoplanetary discs in binaries. Mon. Not. R. Astron. Soc. 445, 1731–1744 (2014).

Orosz, J. A. et al. Discovery of a third transiting planet in the Kepler-47 circumbinary system. Astron. J. 157, 174 (2019).
Acknowledgements
R.D. thanks D. D'Orazio and T. Hutchinson-Smith for relevant discussions and input on the analysis of X-ray light curves. She would also like to thank A. Burrows and D. Charkrabarty for discussions about the models, and D. Latham for a discussion about the light curve interpretation. We thank P. Edmonds and M. Watzke for useful discussions. J.B. thanks D. Alp for discussion and help with software in the process of analysing images, and the Center for Excellence in Education's Research Science Institute for enabling collaboration with R.D. T.W.C. thanks D. Latham and his research group for discussions and guidance on transiting brown dwarfs. V.L.K. thanks T. Gaetz and P. Sharda for useful discussions on the maths of overlapping circles. V.L.K. acknowledges support from NASA contract NAS8-03060 to the Chandra X-ray Center. T.W.C. thanks the National Science Foundation Graduate Research Fellowships Program for providing funding for this work. N.I. thanks the John Harvard Distinguished Science Fellows Program for research support.
Ethics declarations
Competing interests
The authors declare no competing interests.
Additional information
Peer review information Nature Astronomy thanks the anonymous reviewers for their contribution to the peer review of this work.
Publisher's note Springer Nature remains neutral with regard to jurisdictional claims in published maps and institutional affiliations.
About this article
Cite this article
Di Stefano, R., Berndtsson, J., Urquhart, R. et al. A possible planet candidate in an external galaxy detected through X-ray transit. Nat Astron 5, 1297–1307 (2021). https://doi.org/10.1038/s41550-021-01495-w
Received:

Accepted:

Published:

Issue Date:

DOI: https://doi.org/10.1038/s41550-021-01495-w