Abstract
We aimed to provide an overview of the strategies available to manage patients concerned about their penile size and to provide useful surgical hints regarding the most common penile enlargement approaches, based on our surgical expertise in this field. A comprehensive research was carried out on MEDLINE/PubMed database to identify pertinent studies concerning penile enlargement issues. The search strategy included a range of keywords; e.g. penis, penile, enlargement, augmentation, lengthening, girth. Management of penile size-related concerns represents a real challenge for the urologist, especially when dealing with patients suffering from penile dysmorphophobic disorder (PDD). A multidisciplinary preoperative assessment, including a psychiatric/psychological evaluation, may help in discerning those patients who would benefit the most from counselling/conservative management from those who would benefit from surgery instead. Conservative approaches include the use of vacuum-based and penile-stretching devices, which have shown encouraging levels of efficacy and safety. Over the last decades, different surgical strategies have been developed, aimed at either increasing flaccid penile length or improving penile girth. Penile lengthening procedures are more established, and satisfactory results can be achieved by experienced, large referrals' volume, surgeons. To date, there is lack of consensus regarding the penile girth enhancing techniques, and therefore these should be regarded as experimental. A multidisciplinary approach is necessary to identify patients with PDD, who should not be offered surgical intervention and should be referred for psychiatric/psychological counselling instead. The surgical approach should be tailored to the subject's unique anatomy and underlying conditions.
Access options
Subscribe to Journal
Get full journal access for 1 year
$259.00
only $32.38 per issue
All prices are NET prices.
VAT will be added later in the checkout.
Tax calculation will be finalised during checkout.
Rent or Buy article
Get time limited or full article access on ReadCube.
from$8.99
All prices are NET prices.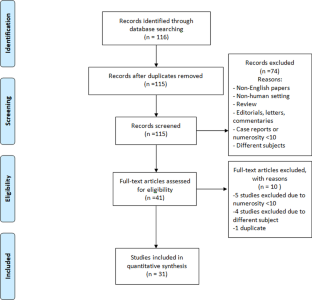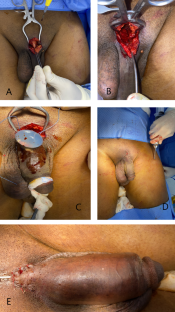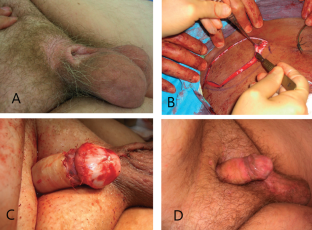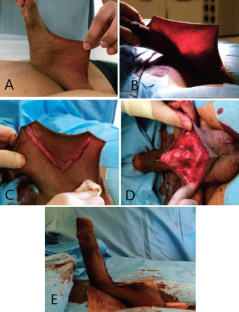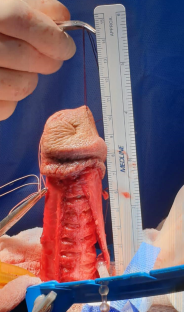 References
1.

Hehemann MC, Towe M, Huynh LM, El-Khatib FM, Yafi FA. Penile girth enlargement strategies: what's the evidence? Sex Med Rev. 2019;7:535–47.

2.

Vardi Y, Lowenstein L. Penile enlargement surgery—fact or illusion? Nat Clin Pr Urol. 2005;2:114–5.

3.

Colombo F, Casarico A. Penile enlargement. Curr Opin Urol. 2008;18:583–8.

4.

Vardi Y, Harshai Y, Gil T, Gruenwald I. A critical analysis of penile enhancement procedures for patients with normal penile size: surgical techniques, success, and complications. Eur Urol. 2008;54:1042–50.

5.

Dillon BE, Chama NB, Honig SC. Penile size and penile enlargement surgery: a review. Int J Impot Res. 2008;20:519–29.

6.

Aaronson IA. Micropenis: medical and surgical implications. J Urol. 1994;152:4–14.

7.

Walsh PC, Wilson JD, Allen TD, Madden JD, Porter JC, Neaves WB, et al. Clinical and endocrinological evaluation of patients with congenital microphallus. J Urol. 1978;120:90–5.

8.

Hatipoǧlu N, Kurtoǧlu S. Micropenis: etiology, diagnosis and treatment approaches. J Clin Res Pediatr Endocrinol. 2013;5:217–23.

9.

American Psychiatric Association: Diagnostic and statistical manual of mental disorders. Fifth Edn. Arlington, VA; 2013.

10.

Sharp G, Oates J. Nonsurgical medical penile girth augmentation: a retrospective study of psychological and psychosexual outcomes. Aesthetic Surg J. 2019;39:306–16.

11.

Austoni E, Guarneri A, Cazzaniga A. A new technique for augmentation phalloplasty: albugineal surgery with bilateral saphenous grafts—three years of experience. Eur Urol. 2002;42:245–53.

12.

Nowroozi MR, Amini E, Ayati M, Jamshidian H, Radkhah K, Amini S. Applying extender devices in patients with penile dysmorphophobia: assessment of tolerability, efficacy, and impact on erectile function. J Sex Med. 2015;12:1242–7. https://doi.org/10.1111/jsm.12870.

13.

Garaffa G, Sansalone S, Ralph DJ. Augmentation procedures for the penis. In: Muneer A, Arya M and Jordan GH (eds). Atlas of male genitourethral surgery. John Wiley & Sons, Ltd; The Atrium, Southern Gate, Chichester, West Sussex, UK; 2013.

14.

Awwad Z, Abu-Hijleh M, Basri S, Shegam N, Murshidi M, Ajlouni K. Penile measurements in normal adult Jordanians and in patients with erectile dysfunction. Int J Impot Res. 2005;17:191–5.

15.

Munding MD, Wessells HB, Dalkin BL. Pilot study of changes in stretched penile length 3 months after radical retropubic prostatectomy. Urology. 2001;58:567–9.

16.

Kadono Y, Machioka K, Nakashima K, Iijima M, Shigehara K, Nohara T, et al. Changes in penile length after radical prostatectomy: investigation of the underlying anatomical mechanism. BJU Int. 2017;120:293–9.

17.

Falcone M, Preto M, Cocci A, Garaffa G. Strategies and current practices for penile lengthening in severe Peyronie's disease cases: a systematic review. Int J Impot Res. 2020;32:52–63. https://doi.org/10.1038/s41443-019-0189-9.

18.

Bokarica P, Parazajder J, Mazuran B, Gilja I. Surgical treatment of Peyronie's disease based on penile length and degree of curvature. Int J Impot Res. 2005;17:170–4.

19.

Liu F, Lin T, He D, Wei G, Liu J, Liu X, et al. New technique for the treatment of buried penis in children. Urology. 2016;88:166–9.

20.

Ghanem H, ElKhaiat YI, Motawi AT, AbdelRahman IFS. Infrapubic liposuction for penile length augmentation in patients with infrapubic adiposities. Aesthetic Plast Surg. 2017;41:441–7.

21.

Strother MC, Skokan AJ, Sterling ME, Butler PD, Kovell RC. Adult buried penis repair with escutcheonectomy and split-thickness skin grafting. J Sex Med. 2018;15:1198–204.

22.

Smith-Harrison LI, Piotrowski J, Machen GL, Guise A. Acquired buried penis in adults: a review of surgical management. Sex Med Rev. 2020;8:150–7.

23.

Alnajjar HM, Castiglione F, Ahmed K, Haider A, Nigam R, Muneer A. A novel "Batman" scrotectomy technique for the management of scrotal lymphoedema following treatment for penile cancer. Transl Androl Urol. 2019;8:448–56.

24.

Zhang X, Huang Z, Xiao Y, Kuang L, Zhang M, Zhang G, et al. Suspensory ligament release combined with acellular dermal matrix filler in infrapubic space: a new method for penile length augmentation. Andrologia. 2019;51:1–7.

25.

Ponchietti R, Mondaini N, Bonafè M, Di Loro F, Biscioni S, Masieri L. Penile length and circumference: a study on 3,300 young Italian males. Eur Urol. 2001;39:183–6.

26.

Ghanem H, Shamloul R, Khodeir F, Elshafie H, Kaddah A, Ismail I. Structured management and counseling for patients with a complaint of a small penis. J Sex Med. 2007;4:1322–7.

27.

Aghamir MK, Hosseini R, Alizadeh F. A vacuum device for penile elongation: fact or fiction? BJU Int. 2006;97:777–8.

28.

Gontero P, Di Marco M, Giubilei G, Bartoletti R, Pappagallo G, Tizzani A, et al. Use of penile extender device in the treatment of penile curvature as a result of Peyronie's disease. Results of a phase II prospective study. J Sex Med. 2009;6:558–66.

29.

Padma-Nathan H, McCullough AR, Levine LA, Lipshultz LI, Siegel R, Montorsi F, et al. Randomized, double-blind, placebo-controlled study of postoperative nightly sildenafil citrate for the prevention of erectile dysfunction after bilateral nerve-sparing radical prostatectomy. Int J Impot Res. 2008;20:479–86.

30.

Phillips KA, Albertini RS, Rasmussen SA. A randomized placebo-controlled trial of fluoxetine in body dysmorphic disorder. Arch Gen Psychiatry. 2002;59:381–8.

31.

Littara A, Melone R, Morales-Medina JC, Iannitti T, Palmieri B. Cosmetic penile enhancement surgery: a 3-year single-centre retrospective clinical evaluation of 355 cases. Sci Rep. 2019;9:1–10. https://doi.org/10.1038/s41598-019-41652-w.

32.

Nabil N, Hosny H, Kadah A, Shamloul R. Evaluation of surgical outcome of penile augmentation and lengthening procedures. Urol Int. 2013;90:465–9.

33.

Chen X, Wu Y, Tao L, Yan Y, Pang J, Zhang S, et al. Visualization of penile suspensory ligamentous system based on visible human data sets. Med Sci Monit. 2017;22:2436–44.

34.

Chen Y, Ji C, Wu B, Liang W, Zhang J. Application for MEDPOR surgical implant in modified penile elongation: review of 19 cases. Ann Plast Surg. 2017;78:549–51.

35.

Mertziotis N, Kozyrakis D, Bogris E. Erratum: is V-Y plasty necessary for penile lengthening? Girth enhancement and increased length solely through circumcision: description of a novel technique. Asian J Androl. 2013;15:819–23.

36.

Protogerou V, Anagnostopolou S, Venierates D, Troupis T, Plagou M, Vlassis K, et al. Penis ligaments: their use in "increasing" the size of the penis in penile augmentation procedures. Anatomical description in human cadavers and clinical results of a phalloplasty series. Ann Ital Chir. 2011;81:199–204.

37.

Johnson TM, Ratner D, Nelson BR. Soft tissue reconstruction with skin grafting. J Am Acad Dermatol. 1992;27:151–65.

38.

Chen YB, Ding XF, Luo C, Yu SC, Yu YL, Chen De B, et al. A new plastic surgical technique for adult congenital webbed penis. J Zhejiang Univ Sci B. 2012;13:757–60.

39.

Perovic SV, Djordjevic MLJ. Penile lengthening. BJU Int. 2000;86:1028–33.

40.

Kadioglu A, Salabas E, Ozmez A, Ural AF, Yucel OB, Ortac M, et al. Peyronie's disease surgery: surgical outcomes of 268 cases. Türk Üroloji Derg/Turkish J Urol. 2018;44:10–15.

41.

Egydio PH. An innovative strategy for non-grafting penile enlargement: a novel paradigm for Tunica expansion procedures. J Sex Med. 2020;17:2093–103. https://doi.org/10.1016/j.jsxm.2020.05.010.

42.

Trost LW, Baum N, Hellstrom WJG. Managing the difficult penile prosthesis patient. J Sex Med. 2013;10:893–906.

43.

Garaffa G, Ralph DJ, Egydio PH, Kuehhas FE, Sansalone S. Penile length and girth restoration in severe Peyronie's disease using circular and longitudinal grafting. BJU Int. 2013;111:11590.

44.

Sansalone S, Garaffa G, Djinovic R, Egydio P, Vespasiani G, Miano R, et al. Simultaneous penile lengthening and penile prosthesis implantation in patients with peyronie's disease, refractory erectile dysfunction, and severe penile shortening. J Sex Med. 2012;9:316–21.

45.

Egydio PH, Kuehhas FE. Penile lengthening and widening without grafting according to a modified "sliding" technique. BJU Int. 2015;116:965–72.

46.

Morgado A, Morgado MR, Tomada N. Penile lengthening with porcine small intestinal submucosa grafting in Peyronie's disease treatment: long-term surgical outcomes, patients' satisfaction and dissatisfaction predictors. Andrology. 2018;6:909–15.

47.

Egydio PH, Kuehhas FE. The multiple-slit technique (MUST) for penile length and girth restoration. J Sex Med. 2018;15:261–9.

48.

Rolle L, Ceruti C, Timpano M, Sedigh O, Destefanis P, Galletto E, et al. A new, innovative, lengthening surgical procedure for Peyronie's disease by penile prosthesis implantation with double dorsal-ventral patch graft: the "sliding technique". J Sex Med. 2012;9:2389–95.

49.

Sito G, Marlino S, Santorelli A. Use of Macrolane VRF 30 in emicircumferential penis enlargement. Aesthetic Surg J. 2013;33:258–64.

50.

Kang DH, Chung JH, Kim YJ, Lee HN, Cho SH, Chang TH, et al. Efficacy and safety of penile girth enhancement by autologous fat injection for patients with thin penises. Aesthetic Plast Surg. 2012;36:813–8.

51.

Kim MT, Ko K, Lee WK, Kim SC, Yang DY. Long-term safety and longevity of a mixture of polymethyl methacrylate and cross-linked dextran (Lipen-10®) after penile augmentation: extension study from six to 18 months of follow-up. World J Mens Health. 2015;33:202.

52.

Yang DY, Jeong HC, Ahn ST, Bae WJ, Moon DG, Kim SW, et al. A comparison between hyaluronic acid and polylactic acid filler injections for temporary penile augmentation in patients with small penis syndrome: a multicenter, patient/evaluator-blind, comparative, randomized trial. J Sex Med. 2020;17:133–41. https://doi.org/10.1016/j.jsxm.2019.10.006.

53.

Yang DY, Ko K, Lee SH, Moon DG, Kim JW, Lee WK. Efficacy and safety of a newly developed polylactic acid microsphere as an injectable bulking agent for penile augmentation: 18-months follow-up. Int J Impot Res. 2017;29:136–41.

54.

Casavantes L, Lemperle G, Morales P. Penile girth enhancement with polymethylmethacrylate-based soft tissue fillers. J Sex Med. 2016;13:1414–22. https://doi.org/10.1016/j.jsxm.2016.06.008.

55.

Yang DY, Lee WK, Kim SC. Tolerability and efficacy of newly developed penile injection of cross-linked dextran and polymethylmethacrylate mixture on penile enhancement: 6 months follow-up. Int J Impot Res. 2013;25:99–103. https://doi.org/10.1038/ijir.2012.41.

56.

Yang DY, Ko K, Lee SH, Moon DG, Kim JW, Lee WK. Efficacy and safety of newly developed cross-linked dextran gel injection for glans penis augmentation with a novel technique. Asian J Androl. 2018;20:80–4.

57.

Ahmed U, Freeman A, Kirkham A, Ralph DJ, Minhas S, Muneer A. Self injection of foreign materials into the penis. Ann R Coll Surg Engl. 2017;99:e78–82.

58.

Zilg B, Råsten-Almqvist P. Fatal fat embolism after penis enlargement by autologous fat transfer: a case report and review of the literature. J Forensic Sci. 2017;62:1383–5.

59.

Yacobi Y, Tsivian A, Grinberg R, Kessler O. Short-term results of incremental penile girth enhancement using liquid injectable silicone: words of praise for a change. Asian J Androl. 2007;9:408–13.

60.

Schmid A, Tzur A, Leshko L, Krieger BP. Silicone embolism syndrome: a case report, review of the literature, and comparison with fat embolism syndrome. Chest. 2005;127:2276–81.

61.

Kwak TIL, Oh M, Kim JJ, Moon DG. The effects of penile girth enhancement using injectable hyaluronic acid gel, a filler. J Sex Med. 2011;8:3407–13.

62.

Zhang GX, Weng M, Wang MD, Bai WJ. Autologous dermal graft combined with a modified degloving procedure for penile augmentation in young adults: a preliminary study. Andrology. 2016;4:927–31.

63.

Xu L, Zhao M, Chen W, Li Y, Yang Z, Ma N, et al. Augmentation phalloplasty with autologous dermal fat graft in the treatment of "small penis.". Ann Plast Surg. 2016;77:S60–5.

64.

Xu T, Zhang G, Bai W, Li Q, Yang A, Lin Q, et al. Complications and management of penile girth enhancement with acellular dermal matrix. J Sex Med. 2019;16:2011–7. https://doi.org/10.1016/j.jsxm.2019.09.010.

65.

Djordjevic ML, Bumbasirevic U, Stojanovic B, Stevovic T, Martinovic T, Bizic M, et al. Repeated penile girth enhancement with biodegradable scaffolds: microscopic ultrastructural analysis and surgical benefits. Asian J Androl. 2018;20:488–92.

66.

Tealab AA, Maarouf AM, Habous M, Ralph DJ, Abohashem S. The use of an acellular collagen matrix in penile augmentation: A pilot study in Saudi Arabia. Arab J Urol. 2013;11:169–73. https://doi.org/10.1016/j.aju.2013.02.001.

67.

Alei G, Letizia P, Ricottilli F, Simone P, Alei L, Massoni F, et al. Original technique for penile girth augmentation through porcine dermal acellular grafts: results in a 69-patient series. J Sex Med. 2012;9:1945–53.

68.

Perovic SV, Sansalone S, Djinovic R, Ferlosio A, Vespasiani G, Orlandi A. Penile enhancement using autologous tissue engineering with biodegradable scaffold: a clinical and histomorphometric study. J Sex Med. 2010;7:3206–15.

69.

Shaeer O. Girth augmentation of the penis using flaps "shaeer's augmentation phalloplasty": the superficial circumflex iliac flap. J Sex Med. 2014;11:1856–62.

70.

Elist JJ, Valenzuela R, Hillelsohn J, Feng T, Hosseini A. A single-surgeon retrospective and preliminary evaluation of the safety and effectiveness of the penuma silicone sleeve implant for elective cosmetic correction of the flaccid penis. J Sex Med. 2018;15:1216–23.

71.

Alter GJ. Reconstruction of deformities resulting from penile enlargement surgery. J Urol. 1997;158:2153–7.
Acknowledgements
We would like to thank John Wiley & Sons, Inc. for providing permissions to reuse their images (Figs. 3–5).
Ethics declarations
Conflict of interest
The authors declare no competing interests.
Additional information
Publisher's note Springer Nature remains neutral with regard to jurisdictional claims in published maps and institutional affiliations.
About this article
Cite this article
Schifano, N., Cakir, O.O., Castiglione, F. et al. Multidisciplinary approach and management of patients who seek medical advice for penile size concerns: a narrative review. Int J Impot Res (2021). https://doi.org/10.1038/s41443-021-00444-5
Received:

Revised:

Accepted:

Published: