Abstract
This is an observational transversal cohort study in which we aim to analyze the Brazilian penis length and compare the penis size of the men self-declared as white (SDW) or black (SDB) skin color. Subjects were asked for self-declare according to their skin color, after that they have been invited to participate in a semi-structured interview so as to have their perception evaluated regarding their penis size and their self-esteem as well. Eventually, their penis length was measured with an anthropometric ruler. The men´s mean penis length who declared themselves as black skin color was 16.5 ± 1.7 cm (penis length in real fully-stretched flaccid length) and the men´s mean penis length who declared themselves as white skin color was 15.8 ± 1.6 cm (p < 0.001).The majority of either SDB (94.0%) or SDW (89.4%) are satisfied with their penis size (p = 0.464). We have shown that the man´s mean penis length who identifies himself as black is just a little bit bigger than the one who identifies himself as white. However, there were no significant difference between groups regarding self-assessment of genital body image.
Access options
Subscribe to this journal
Receive 8 print issues and online access
$259.00 per year
only $32.38 per issue
Rent or buy this article
Prices vary by article type
from$1.95
to$39.95
Prices may be subject to local taxes which are calculated during checkout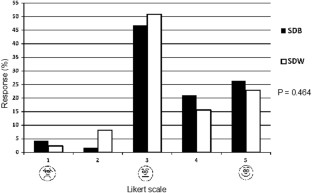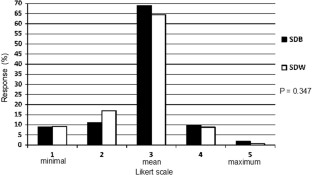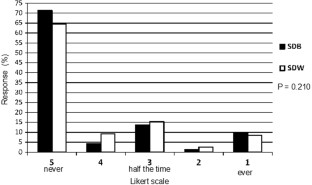 References
Friedman DM. A Mind of Its Own: A Cultural History of the Penis.. New York, NY: The Free Press; 2001.

Wylie KR, Eardley I. Penile size and the 'small penis syndrome'. BJU Int 2007;99:1449–55.

Shah J, Christopher N. Can shoe size predict penile length? BJU Int 2002;90:586–7.

Dillon BE, Chama NB, Honig SC. Penile size and penile enlargement surgery: a review. Int J Impot Res 2008;20:519–29.

Veale D, Miles S, Bramley S, Muir G, Hodsoll J. Am I normal? A systematic review and construction of nomograms for flaccid and erect penis length and circumference in up to 15 521 men. BJU Int 2015;115:978–86.

Osorio RG, O Sistema Classificatório de "cor ou raça" do IBGE. Brasilia, IPEA 2003. ISSN 1415-4765.

Da Silva EA, Schiavini J, Toledo J, Damião R. The penile girth enhancement with an inverted, tubed dartos flap. Eur Urol 2005;4:217.

Gabrich PN, Vasconcelos JSP, Damião R, da Silva EA. Penile anthropometry in Brazilian children and adolescentes. J Pediatr (Rio J) 2007;83:441–6.

Chen J, Gefen A, Greenstein A, Matzkin H, Elad D. Predicting penile size during erection. Int J Impot Res 2000;12:328–33.

Promodu K, Shanmughadas KV, Bhat S, Nai KR. Penile length and circumference: an Indian study. Int J Impot Res 2007;19:558–63.

Sengezer M, Oztürk S, Deveci M. Accurate method for determining functional penile length in Turkish Young men. Ann Plast Surg 2002;48:381–5.

Khan S, Bhaskar S, Lam W, Donat R. Establishing a reference range for penile length in Caucasian British men: a prospective study of 609 men. BJU Int 2012;109:740–4.

Wessells H, Lue TF, McAninch JW. Penile length in the flaccid and erect states: guidelines for penile augmentation. J Urol 1996;156:995–7.

Awwad Z, Abu-Hijleh M, Basri S, Shegam N, Murshidi M, Ajlouni K. Penile measurements in normal adult Jordanians and in patients with erectile dysfunction. Int J Impot Res 2004;17:191–5.

Souza RR. As Representações do homem negro e suas consequências. Revista Fórum Identidades 2009;6:97–115.

Orakwe JC, Ogbuagu BO, Ebuh GU. Can physique and gluteal size predict penile length in adult Nigerian men? West Afr J Med 2006;25:223–5.

Pereira NM. Estudo do tamanho do pénis na população portuguesa. Rev Int Androl 2004;2:15–21.

Da Ros C, Teloken C, Sogari P, Barcelos M, Silva F, Souto C. Caucasian penis: what is the normal size. J Urol 1994;151:323A. abstract 381

Jamison PL, Gebhard PH. Penis size increase between flaccid and erect state: an analysis of the Kinsey data. J. Sex Res 1988;24:177–83.

Veale D, Miles S, Read J, Troglia A, Carmona L, Fiorito C, et al. Penile dysmorphic disorder: development of a screening scale. Arch Sex Behav 2015;44:2311–21.

Veale D, Miles S, Read J, Troglia A, Wylie K, Muir G. Sexual Functioning and behavior of men with body dysmorphic disorder concerning penis size compared with men anxious about penis size and with controls: a Cohort Study. Sex Med 2015;3:147–55.

Lever J, Frederick DA, Peplau LA. Does size matter?: men's and women's views on penis size across the lifespan. Psychol Men Masc 2006;7:129–43.

Rushton JP, Bogaert AF. Race differences in sexual behavior: testing an evolutionary hypothesis. J Res Personality 1987;21:529–51.

Freyre G. Casa-Grande e Senzala. 51st edn. São Paulo: Global Editora; 2006.
Acknowledgements
We express our special thanks to the volunteers for their patience and participation. There was no financing public or private company.
Ethics declarations
Competing interests
All authors declare that they have no conflict of interests.
About this article
Cite this article
Alves Barboza, R., da Silva, E.A., Ruellas, T. et al. Anthropometric study of penile length in self-declared Brazilians regarding the color of the skin as white or black: The study of a Myth. Int J Impot Res 30, 43–47 (2018). https://doi.org/10.1038/s41443-017-0009-z
Received:

Accepted:

Published:

Issue Date:

DOI: https://doi.org/10.1038/s41443-017-0009-z
This article is cited by
Erisvan Vieira da Silva
Guilherme Tavares de Arruda
Melissa Medeiros Braz

Archives of Sexual Behavior (2023)