Abstract
Uterine fibroids (UFs) are the most common benign gynecological tumor and greatly affect reproductive health in women of reproductive age. Some studies have indicated an association between UFs and several cardiovascular disease (CVD) risk factors. To determine whether UFs are associated with increased blood pressure, we performed a cross-sectional study and meta-analysis. In the cross-sectional study, 8401 participants who underwent a physical examination at the First Affiliated Hospital of Shantou University Medical College from June 2011 to June 2013 were divided into a uterine fibroid group (1617 cases) and a control group (6784 cases) to assess the relationship between UFs and blood pressure. Then, we conducted a systematic review to confirm the results. The cross-sectional study showed that UFs were associated with an increased rate of elevated blood pressure [OR = 1.35, 95% confidence interval (CI): 1.016–1.792]. The meta-analysis revealed a significant association between UFs and the prevalence of hypertension [pooled OR = 1.44, 95% CI: 1.17–1.75, P = 0.0004; I2 = 68%]. Thus, UFs may be associated with the prevalence of hypertension. Women with uterine fibroids should be closely monitored for hypertension.
Your institute does not have access to this article
Access options
Subscribe to Journal
Get full journal access for 1 year
$119.00
only $9.92 per issue
All prices are NET prices.
VAT will be added later in the checkout.
Tax calculation will be finalised during checkout.
Buy article
Get time limited or full article access on ReadCube.
$32.00
All prices are NET prices.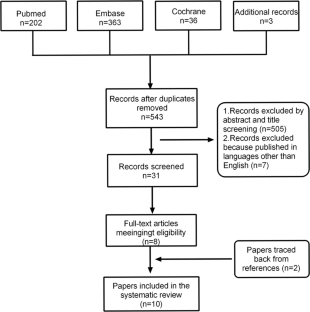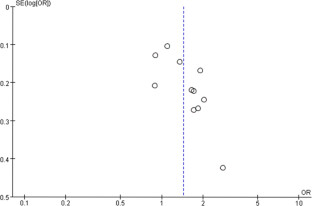 References
Cramer SF, Arti P. The frequency of uterine leiomyomas. Am J Clin Pathol. 1990;94:435–38.

Tarver T. Heart disease and stroke statistics—2014 update: a report from the American Heart Association. Circulation. Health Care on the Internet. 2014;18:209–209.

Moller D. Metabolic syndrome: a clinical and molecular perspective. Annu Rev Med. 2005;56:45–62.

Tak YJ, Lee SY, Park SK, Kim YJ, Lee JG, Jeong DW, et al. Association between uterine leiomyoma and metabolic syndrome in parous premenopausal women: a case-control study. Medicine. 2016;95:e5325.

Sivri N, Yalta T, Sayin C, Yalta K, Ozpuyan F, Tastekin E, et al. Evaluation of cardiovascular risk factors in women with uterine leimyoma: is there a link with atherosclerosis?. Balk Med J. 2012;29:320–3.

Luoto R, Rutanen EM, Auvinen A. Fibroids and hypertension: a cross-sectional study of women undergoing hysterectomy. J Reprod Med. 2001;46:359–64.

Templeman C, Marshall SF, Clarke CA, Henderson DL, Largent J, Neuhausen S, et al. Risk factors for surgically removed fibroids in a large cohort of teachers. Fertil Steril. 2009;92:1436–46.

Takeda T, Sakata M, Isobe A, Miyake A, Nishimoto F, Ota Y, et al. Relationship between metabolic syndrome and uterine leiomyomas: a case-control study. Gynecologic Obstet Investig. 2008;66:14–7.

Boynton-Jarrett R, Rich-Edwards J, Malspeis S, Missmer SA, Wright R. A prospective study of hypertension and risk of uterine leiomyomata. Am J Epidemiol. 2005;161:628–38.

Haan YC, Oudman I, De Lange ME, Timmermans A, Ankum WM, Montfrans GAV, et al. Hypertension risk in Dutch women with symptomatic uterine fibroids. Am J Hypertens. 2015;28:487–92.

Uimari O, Auvinen J, Jokelainen J, Puukka K, Ruokonen A, Jarvelin MR, et al. Uterine fibroids and cardiovascular risk. Hum Reprod. 2016;31:2689–703.

Aksoy Y, Sivri N, Karaoz B, Sayin C, Yetkin E. Carotid intima-media thickness: a new marker of patients with uterine leiomyoma. Eur J Obstet Gynecol Reprod Biol. 2014;175:54–7.

Lupton SJ, Chiu CL, Lujic S, Hennessy A, Lind JM. Association between parity and breastfeeding with maternal high blood pressure. Am J Obstet Gynecol. 2013;208:454.e1–7.

Radin RG, Rosenberg L, Palmer JR, Cozier YC, Kumanyika SK, Wise LA. Hypertension and risk of uterine leiomyomata in US black women. Hum Reprod. 2012;27:1504–9.

Settnes A, Andreasen AH, Jorgensen T. Hypertension is associated with an increased risk for hysterectomy: a Danish cohort study. Eur J Obstet Gynecol Reprod Biol. 2005;122:218–24.

Pickering TG, Hall JE, Appel LJ, Falkner BE, Graves JW, Roccella EJ, et al. Recommendations for blood pressure measurement in humans: an AHA scientific statement from the Council on High Blood Pressure Research Professional and Public Education Subcommittee. J Clin Hypertens. 2005,7:102–9.

Kjeldsen SE. 2003 European Society of Hypertension-European Society of Cardiology guidelines for the management of arterial hypertension. J Hypertens. 2003;4:5–0.

Liberati A, Altman DG, Tetzlaff J, Mulrow C, Gotzsche PC, Ioannidis JPA, et al. The PRISMA statement for reporting systematic reviews and meta-analyses of studies that evaluate healthcare interventions: explanation and elaboration. BMJ. 2009;339:b2700.

Peterson J, Welch V, Losos M. The Newcastle-Ottawa scale (NOS) for assessing the quality of nonrandomised studies in meta-analyses. Ottawa: Ottawa Hospital Research Institute, 2011;2:1–12

Yasui T, Hayashi K, Okano H, Kamio M, Mizunuma H, Kubota T, et al. Uterine leiomyomata: a retrospective study of correlations with hypertension and diabetes mellitus from the Japan Nurses' Health Study. J Obstet Gynaecol. 2018;38:1128–34.

Haan YC, Oudman I, de Lange ME, Timmermans A, Ankum WM, van Montfrans GA, et al. Hypertension risk in Dutch women with symptomatic uterine fibroids. Am J Hypertens. 2015;28:487–92.

Lambertino A, Turyk M, Anderson H, Freels S, Persky V. Uterine leiomyomata in a cohort of Great Lakes sport fish consumers. Environ Res. 2011;111:565–72.

Spies JB, Bradley LD, Guido R, Maxwell GL, Levine BA, Coyne K, et al. Outcomes from leiomyoma therapies: comparison with normal controls. Obstetrics & Gynecology. 2010;116:641–52.

Parazzini F, Chiaffarino F, Polverino G, Chiantera V, Surace M, La, et al. Uterine fibroids risk and history of selected medical conditions linked with female hormones. Eur J Epidemiol. 2004;19:249–53.

Luoto R, Rutanen EM, Auvinen A. Fibroids and hypertension: a cross-sectional study of women undergoing hysterectomy. J Reprod Med. 2001;46:359–64.

Faerstein E, Szklo M, Rosenshein NB. Risk factors for uterine leiomyoma: a practice-based case-control study. II. Atherogenic risk factors and potential sources of uterine irritation. Am J Epidemiol. 2001;153:11–9.

Tarsilla M. Cochrane handbook for systematic reviews of interventions. J Multidiscip Eval. 2010;6:142–8.

Aleksandrovych V, Bereza T, Sajewicz M, Walocha JA, Gil K. Uterine fibroid: common features of widespread tumor (Review article). Folia Med Cracov. 2015;55:61.

Haan YC, Diemer FS, Van Der Woude L, Van Montfrans GA, Oehlers GP, Brewster LM. The risk of hypertension and cardiovascular disease in women with uterine fibroids. J Clin Hypertens. 2018;20:718–26.

Wallace K, Chatman K, Porter J, Scott J, Johnson V, Moseley J, et al. Enodthelin 1 is elevated in plasma and explants from patients having uterine leiomyomas. Reprod Sci. 2014;21:1196–205.
Acknowledgements
We would like to thank the participants involved in this study for their critical contributions. We would like to thank Dr. Stanley Li Lin, Department of Cell Biology and Genetics, Shantou University Medical College, for his helpful comments and English language editing. The corresponding author attests that all listed authors meet authorship criteria and that no others meeting the criteria have been omitted.
Funding
1. Grant for Key Disciplinary Project of Clinical Medicine under the High-level University Development Program, Guangdong, China (2020); 2. Innovation Team Project of Guangdong Universities, China (Natural, No. 2019KCXTD003); 3. Supported by 2020 Li Ka Shing Foundation Cross-Disciplinary Research Grant (2020LKSFG19B); 4. Funding for Guangdong Medical Leading Talent, the First Affiliated Hospital, SUMC, China (2019–2022); 5. Supported by the National Natural Science Foundation of China (No. 82073659).
Ethics declarations
Conflict of interest
The authors declare no competing interests.
Additional information
Publisher's note Springer Nature remains neutral with regard to jurisdictional claims in published maps and institutional affiliations.
About this article
Cite this article
Chen, Y., Xiong, N., Xiao, J. et al. Association of uterine fibroids with increased blood pressure: a cross-sectional study and meta-analysis. Hypertens Res 45, 715–721 (2022). https://doi.org/10.1038/s41440-022-00856-w
Received:

Revised:

Accepted:

Published:

Issue Date:

DOI: https://doi.org/10.1038/s41440-022-00856-w
Keywords
Hypertension;

Blood pressure;

Uterine fibroids