Abstract
Purpose
We aimed to assess the clinical value of prenatal testing for cystic fibrosis (CF) and whether ethical considerations would affect endpoint selection.
Methods
To determine effectiveness, we conducted a systematic literature review whose protocol outlined search strategies across eight databases, study inclusion criteria, and prespecified literature screening, data extraction, and synthesis processes. We conducted a scoping search on ethical considerations.
Results
The genetic test showed good diagnostic performance. A change in clinical management was observed: termination of pregnancy (TOP) occurred in most cases where two pathogenic variants were identified in a fetus of carrier parents (158/167; 94.6%). The TOP rate was lower in pregnancies where CF was diagnosed after fetal echogenic bowel detection (~65%). TOP and caring for a child with CF were both associated with poor short-term parental psychological outcomes. Ethical analyses indicated that informed decisions should have been the main endpoint, rather than CF-affected births prevented.
Conclusion
CF testing leads to fewer CF-affected births. It is difficult to assess whether this means the test is valuable, since patients may not value TOP primarily in terms of maternal or fetal health outcomes, psychological or otherwise. The value of testing should arguably be measured in terms of improving patient autonomy rather than health.
Access options
Subscribe to Journal
Get full journal access for 1 year
$1,138.00
only $94.83 per issue
All prices are NET prices.
VAT will be added later in the checkout.
Rent or Buy article
Get time limited or full article access on ReadCube.
from$8.99
All prices are NET prices.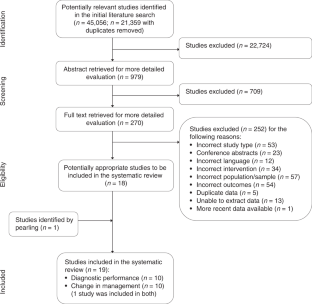 References
1.

Ratjen F, Doring G. Cystic fibrosis. Lancet. 2003;361:681–689.

2.

Knowles MR, Durie PR. What is cystic fibrosis? N Engl J Med. 2002;347:439–442.

3.

World Health Organisation. The molecular genetic epidemiology of cystic fibrosis: report of a joint meeting of WHO/ECFTN/ICF(M)A/ECFS. Genoa, Italy: World Health Organisation; 2004.

4.

Egan ME. Genetics of cystic fibrosis: clinical implications. Clin Chest Med. 2016;37:9–16.

5.

Moskowitz SM, Chmiel JF, Sternen DL, et al. Clinical practice and genetic counseling for cystic fibrosis and CFTR-related disorders. Genet Med. 2008;10:851–868.

6.

De Oronzo MA. Hyperechogenic fetal bowel: an ultrasonographic marker for adverse fetal and neonatal outcome? J Prenat Med. 2011;5:9–13.

7.

Welsh M, Ramsey B, Accurso F, Cutting G Cystic fibrosis. In: Scriver CR BA, Sly WS, Valle D, Childs B, Vogelstein B The Metabolic and Molecular Basis of Inherited Disease. 8th ed. New York: McGraw-Hill Inc; 2001.

8.

Guissart C, Dubucs C, Raynal C, et al. Non-invasive prenatal diagnosis (NIPD) of cystic fibrosis: an optimized protocol using MEMO fluorescent PCR to detect the p.Phe508del mutation. J Cyst Fibros. 2017;16:198–206.

9.

Hill M, Compton C, Karunaratna M, Lewis C, Chitty L. Client views and attitudes to noninvasive prenatal diagnosis for sickle cell disease, thalassaemia and cystic fibrosis. J Genet Couns. 2014;23:1012–1021.

10.

Kessels S, Morona J, Mittal R, et al. Testing for hereditary mutations in the cystic fibrosis transmembrane conductance regulator (CFTR) gene. MSAC application 1216, Assessment Report. Canberra, ACT: Commonwealth of Australia; 2015. http://www.msac.gov.au/internet/msac/publishing.nsf/Content/1216-public.

11.

Beauchamp TL, Childress JF. Principles of biomedical ethics. 5th ed. New York: Oxford University Press; 2001.

12.

Rogers WA, Braunack-Mayer AJ. Practical ethics for general practice. Oxford, UK: Oxford University Press; 2004.

13.

ALRC. Essentially yours: the protection of human genetic information in Australia (ALRC Report 96). 2003. http://www.alrc.gov.au/publications/report-96. Accessed 3 February, 2015.

14.

Andersen S, Caron L, Cleret de Langavant G, et al. INAHTA's Working Group On Handling Ethical Issues: Stockholm, Sweden: INAHTA; 2005.

15.

Roberts MA. The nonidentity problem. In: Edward N. Zalta editor. The Stanford Encyclopedia of Philosophy Stanford, USA: Metaphysics Research Lab, Stanford University; 2019.

16.

Ferrante di Ruffano L, Davenport C, Eisinga A, Hyde C, Deeks JJ. A capture-recapture analysis demonstrated that randomized controlled trials evaluating the impact of diagnostic tests on patient outcomes are rare. J Clin Epidemiol. 2012;65:282–287.

17.

Merlin T, Lehman S, Hiller JE, Ryan P. The "linked evidence approach" to assess medical tests: a critical analysis. Int J Technol Assess Health Care. 2013;29:343–350.

18.

Medical Services Advisory Committee. Protocol. 1216—Testing for hereditary mutations in the Cystic Fibrosis conductance Transmembrane Regulator (CFTR) gene. 2014. http://www.msac.gov.au/internet/msac/publishing.nsf/Content/1216-public. Accessed 5 November2018.

19.

Liberati A, Altman DG, Tetzlaff J, et al. The PRISMA statement for reporting systematic reviews and meta-analyses of studies that evaluate health care interventions: explanation and elaboration. PLoS Med. 2009;6:e1000100.

20.

Shea BJ, Reeves BC, Wells G, et al. AMSTAR 2: a critical appraisal tool for systematic reviews that include randomised or non-randomised studies of healthcare interventions, or both. BMJ. 2017;358:j4008.

21.

Whiting PF, Rutjes AW, Westwood ME, et al. QUADAS-2: a revised tool for the quality assessment of diagnostic accuracy studies. Ann Intern Med. 2011;155:529–536.

22.

Moga C, Guo B, Schopflocher D, Harstall C. Development of a quality appraisal tool for case series studies using a modified Delphi technique. Alberta, Edmonton: Institute of Health Economics; 2012.

23.

Hildt E. Autonomy and freedom of choice in prenatal genetic diagnosis. Med Health Care Philos. 2002;5:65–71.

24.

Kinder BK. Genetic and biochemical screening for endocrine disease: II. Ethical issues. World J Surg. 1998;22:1208–1211.

25.

Wilcken B. Ethical issues in genetics. J Paediatr Child Health. 2011;47:668–671.

26.

Winslow ER, Kodner IJ, Dietz DW. Ethics and genetic testing. Semin Colon Rectal Surg. 2005;15:186–190.

27.

Giarelli E. Ethical issues in genetic testing. The experiences of one family diagnosed with an inherited cancer syndrome. J Infus Nurs. 2001;24:301–310.

28.

Castaldo G, Martinelli P, Massa C, et al. Prenatal diagnosis of cystic fibrosis: a case of twin pregnancy diagnosis and a review of 5 years' experience. Clin Chim Acta. 2000;298:121–133.

29.

Collazo T, Lopez I, Clark Y, et al. Antenatal testing for cystic fibrosis in cuba, 1988-2011. MEDICC Rev. 2014;16:18–21.

30.

Kanavakis E, Efthymiadou A, Strofalis S, Doudounakis S, Traeger-Synodinos J, Tzetis M. Cystic fibrosis in Greece: molecular diagnosis, haplotypes, prenatal diagnosis and carrier identification amongst high-risk individuals. Clin Genet. 2003;63:400–409.

31.

Saker A, Benachi A, Bonnefont JP, et al. Genetic characterisation of circulating fetal cells allows noninvasive prenatal diagnosis of cystic fibrosis. Prenat Diagn. 2006;26:906–916.

32.

Miller ME, Allen VM, Brock JAK. Incidence and carrier frequency of CFTR gene mutations in pregnancies with echogenic bowel in Nova Scotia and Prince Edward Island. J Obstet Gynaecol Can. 2018;40:896–902.

33.

Axton RA, Brock DJH. A single-tube multiplex system for the simultaneous detection of 10 common cystic fibrosis mutations. Hum Mutat. 1995;5:260–262.

34.

Edelmann L, Hashmi G, Song Y, Han Y, Kornreich R, Desnick RJ. Cystic fibrosis carrier screening: validation of a novel method using BeadChip technology. Genet Med. 2004;6:431–438.

35.

Nagy B, Richárd Nagy G, Lázár L, Bán Z, Papp Z. Detection of ΔF508del using quantitative real-time PCR, comparison of the results obtained by fluorescent PCR. Fetal Diagn Ther. 2007;22:63–67.

36.

Strom CM, Clark DD, Hantash FM, et al. Direct visualization of cystic fibrosis transmembrane regulator mutations in the clinical laboratory setting. Clin Chem. 2004;50:836–845.

37.

Strom CM, Huang D, Chen C, et al. Extensive sequencing of the cystic fibrosis transmembrane regulator gene: assay validation and unexpected benefits of developing a comprehensive test. Genet Med. 2003;5:9–14.

38.

Houdayer C, Cazeneuve C, Cougoureux E, et al. Clinical evaluation of the CF(12)m cystic fibrosis DNA diagnostic kit. Clin Chem. 1998;44:1346–1348.

39.

Tomaiuolo R, Spina M, Castaldo G. Molecular diagnosis of cystic fibrosis: comparison of four analytical procedures. Clin Chem Lab Med. 2003;41:26–32.

40.

Ameratunga DM, Said JM, Reidy K, Palma-Dias R. Perinatal outcomes following the ultrasound diagnosis of echogenic bowel: an Australian perspective. Fetal Diagn Ther. 2012;31:179–184.

41.

De Becdelièvre A, Costa C, Jouannic JM, et al. Comprehensive description of CFTR genotypes and ultrasound patterns in 694 cases of fetal bowel anomalies: a revised strategy. Hum Genet. 2011;129:387–396.

42.

Ghose I, Mason GC, Martinez D, et al. Hyperechogenic fetal bowel: a prospective analysis of sixty consecutive cases. Br J Obstet Gynaecol. 2000;107:426–429.

43.

Muller F, Simon-Bouy B, Girodon E, Monnier N, Malinge MC, Serre JL. Predicting the risk of cystic fibrosis with abnormal ultrasound signs of fetal bowel: results of a French molecular collaborative study based on 641 prospective cases. Am J Med Genet. 2002;110:109–115.

44.

Scotet V, Audrézet MP, Roussey M, et al. Impact of public health strategies on the birth prevalence of cystic fibrosis in Brittany, France. Hum Genet. 2003;113:280–285.

45.

Scotet V, Duguépéroux I, Audrézet MP, et al. Prenatal diagnosis of cystic fibrosis: the 18-year experience of Brittany (western France). Prenat Diagn. 2008;28:197–202.

46.

Slotnick RN, Abuhamad AZ. Prognostic implications of fetal echogenic bowel. Lancet. 1996;347:85–87.

47.

Tomaiuolo R, Nardiello P, Martinelli P, Sacchetti L, Salvatore F, Castaldo G. Prenatal diagnosis of cystic fibrosis: an experience of 181 cases. Clin Chem Lab Med. 2013;51:2227–2232.

48.

Archibald AD, Smith MJ, Burgess T, et al. Reproductive genetic carrier screening for cystic fibrosis, fragile X syndrome, and spinal muscular atrophy in Australia: outcomes of 12,000 tests. Genet Med. 2018;20:513–523.

49.

Daugirdaite V, van den Akker O, Purewal S. Posttraumatic stress and posttraumatic stress disorder after termination of pregnancy and reproductive loss: a systematic review. J Pregnancy. 2015;2015:646345.

50.

Davies V, Gledhill J, McFadyen A, Whitlow B, Economides D. Psychological outcome in women undergoing termination of pregnancy for ultrasound-detected fetal anomaly in the first and second trimesters: a pilot study. Ultrasound Obstet Gynecol. 2005;25:389–392.

51.

Kersting A, Dorsch M, Kreulich C, et al. Trauma and grief 2-7 years after termination of pregnancy because of fetal anomalies—a pilot study. J Psychosom Obstet Gynaecol. 2005;26:9–14.

52.

Kersting A, Kroker K, Steinhard J, et al. Psychological impact on women after second and third trimester termination of pregnancy due to fetal anomalies versus women after preterm birth-a 14-month follow up study. Arch Womens Ment Health. 2009;12:193–201.

53.

Korenromp MJ, Christiaens GC, van den Bout J, et al. Long-term psychological consequences of pregnancy termination for fetal abnormality: a cross-sectional study. Prenat Diagn. 2005;25:253–260.

54.

Korenromp MJ, Page-Christiaens GC, van den Bout J, et al. Psychological consequences of termination of pregnancy for fetal anomaly: similarities and differences between partners. Prenat Diagn. 2005;25:1226–1233.

55.

Korenromp MJ, Page-Christiaens GC, van den Bout J, et al. A prospective study on parental coping 4 months after termination of pregnancy for fetal anomalies. Prenat Diagn. 2007;27:709–716.

56.

Salvesen KA, Oyen L, Schmidt N, Malt UF, Eik-Nes SH. Comparison of long-term psychological responses of women after pregnancy termination due to fetal anomalies and after perinatal loss. Ultrasound Obstet Gynecol. 1997;9:80–85.

57.

Geerinck-Vercammen CR, Kanhai HH. Coping with termination of pregnancy for fetal abnormality in a supportive environment. Prenat Diagn. 2003;23:543–548.

58.

Iles S, Gath D. Psychiatric outcome of termination of pregnancy for foetal abnormality. Psychol Med. 1993;23:407–413.

59.

Korenromp MJ, Page-Christiaens GC, van den Bout J, Mulder EJ, Visser GH. Adjustment to termination of pregnancy for fetal anomaly: a longitudinal study in women at 4, 8, and 16 months. Am J Obstet Gynecol. 2009;201:160 e161–167.

60.

Quittner AL, Goldbeck L, Abbott J, et al. Prevalence of depression and anxiety in patients with cystic fibrosis and parent caregivers: results of the International Depression Epidemiological Study across nine countries. Thorax. 2014;69:1090–1097.

61.

Fitzgerald C, George S, Somerville R, Linnane B, Fitzpatrick P. Caregiver burden of parents of young children with cystic fibrosis. J Cyst Fibros. 2018;17:125–131.

62.

Aksoy S. Antenatal screening and its possible meaning from unborn baby's perspective. BMC Med Ethics. 2001;2:E3.

63.

de Jong A, de Wert GM. Prenatal screening: an ethical agenda for the near future. Bioethics. 2015;29:46–55.

64.

de Jong A, Dondorp WJ, Frints SGM, de Die-Smulders CEM, de Wert G. Advances in prenatal screening: the ethical dimension. Nat Rev Genet. 2011;12:657–663.

65.

Munthe C. A new ethical landscape of prenatal testing: individualizing choice to serve autonomy and promote public health: a radical proposal. Bioethics. 2015;29:36–45.

66.

De Jong A, Maya I, Van Lith JMM. Prenatal screening: current practice, new developments, ethical challenges. Bioethics. 2015;29:1–8.

67.

Suthers GK, McCusker EA, Wake SA. Alerting genetic relatives to a risk of serious inherited disease without a patient's consent. Med J Aust. 2011;194:385–386.

68.

Hill J. More than I wanted to know. Lancet. 2004;363:1654.

69.

Campbell K. Disclosure of nonpaternity. Lancet. 2004;364:327. author reply 328

70.

Burke W, Press N. Genetics as a tool to improve cancer outcomes: ethics and policy. Nat Rev Cancer. 2006;6:476–482.

71.

HTA Glossary. Effectiveness. http://htaglossary.net/effectiveness. Accessed 13 March 2019.

72.

Elsas CR, Schwind EL, Hercher L, Smith MJ, Young KG. Attitudes toward discussing approved and investigational treatments for cystic fibrosis in prenatal genetic counseling practice. J Genet Couns. 2017;26:63–71.
Acknowledgements
We thank Judy Morona for analyzing the diagnostic accuracy evidence and Thomas Vreugdenburg for critical revision of the manuscript. Earlier versions of the systematic review and ethics review were previously conducted in 2015 as part of an Australian Department of Health contracted assessment of the technology (Kessels S, Morona J, Mittal R, et al. Testing for hereditary mutations in the cystic fibrosis transmembrane conductance regulator [CFTR] gene. 2015. MSAC application 1216, Assessment Report, Commonwealth of Australia, Canberra, ACT). Any opinions expressed belong to the authors or cited writers alone.
Ethics declarations
Disclosure
The authors declare no conflicts of interest.
Additional information
Publisher's note: Springer Nature remains neutral with regard to jurisdictional claims in published maps and institutional affiliations.
Supplementary information
About this article
Cite this article
Kessels, S.J.M., Carter, D., Ellery, B. et al. Prenatal genetic testing for cystic fibrosis: a systematic review of clinical effectiveness and an ethics review. Genet Med (2019) doi:10.1038/s41436-019-0641-8
Received

Accepted

Published