Abstract
Many older adults do not achieve recommended intakes of calcium and there is some concern over the potential impact of this on bone health. The objective of this review was to examine evidence from cohort studies on the relationship between calcium intake and change in bone mineral density (BMD) in older adults, something not undertaken in the last two decades. Data sources included Ovid Medline, Embase, and PubMed and references from retrieved reviews and articles. The final search was performed in February 2021. We included cohort studies of calcium intake in participants aged >50 years with change in BMD over ≥1 year as an outcome. We identified 23 studies of women and 7 of men. Most studies found no association between calcium intake and change in BMD in women (71%) or men (71%). Among women, five studies reported high rates (>30% of participants) of hormone treatment or osteoporosis therapy (HT/OT) use; 80% of these studies reported a positive association between calcium intake and change in BMD, compared with 10% of studies in which HT/OT use was low. No study in women in which the mean age was >60 years reported a positive association between calcium intake and change in BMD. We conclude that calcium intake across the ranges consumed in these studies (mean intake in all but one study >500 mg/day) is not an important determinant of bone loss, particularly among women >60 years. The positive findings in studies with high rates of HT/OT use are likely to arise from confounding as a result of co-administration of calcium supplements with these medications.
Access options
Subscribe to Journal
Get full journal access for 1 year
$119.00
only $9.92 per issue
All prices are NET prices.
VAT will be added later in the checkout.
Tax calculation will be finalised during checkout.
Buy article
Get time limited or full article access on ReadCube.
$32.00
All prices are NET prices.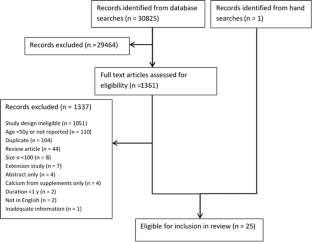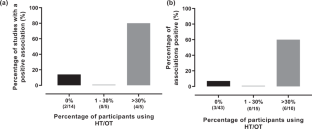 References
Balk EM, Adam GP, Langberg VN, Earley A, Clark P, Ebeling PR, et al. Global dietary calcium intake among adults: a systematic review. Osteoporos Int. 2017;28:3315–24.

Ross PD, Norimatsu H, Davis JW, Yano K, Wasnich RD, Fujiwara S, et al. A comparison of hip fracture incidence among native Japanese, Japanese Americans, and American Caucasians. Am J Epidemiol. 1991;133:801–9.

Xu L, Lu A, Zhao X, Chen X, Cummings SR. Very low rates of hip fracture in Beijing, People's Republic of China the Beijing Osteoporosis Project. Am J Epidemiol. 1996;144:901–7.

Kanis JA, Oden A, McCloskey EV, Johansson H, Wahl DA, Cooper C, et al. A systematic review of hip fracture incidence and probability of fracture worldwide. Osteoporos Int. 2012;23:2239–56.

Chen W, Lv H, Liu S, Liu B, Zhu Y, Chen X, et al. National incidence of traumatic fractures in China: a retrospective survey of 512 187 individuals. Lancet Glob Health. 2017;5:e807–17.

Committee on Medical Aspects of Food Policy. Dietary reference values for food energy and nutrients for the United Kingdom. London: HMSO; 1991.

Nutrition CSO. Chinese dietary reference intakes. Beijing: Science Press; 2013.

IOM (Institute of Medicine). Dietary reference intakes for calcium and vitamin D. Washington, DC: The National Academies Press; 2011.

National Health and Medical Research Council, Australian Government Department of Health and Aging, New Zealand Ministry of Health. Nutrient reference values for Australia and New Zealand. Canberra: National Health and Medical Research Council; 2006.

Bailey RL, Dodd KW, Goldman JA, Gahche JJ, Dwyer JT, Moshfegh AJ, et al. Estimation of total usual calcium and vitamin D intakes in the United States. J Nutr. 2010;140(4):817–22.

Australian Instutite of Health and Welfare. Australia's food and nutrition 2012. Canberra: AIHW; 2012.

Huang F, Wang Z, Zhang J, Du W, Su C, Jiang H, et al. Dietary calcium intake and food sources among Chinese adults in CNTCS. PLoS ONE. 2018;13:e0205045.

Grossman DC, Curry SJ, Owens DK, Barry MJ, Caughey AB, Davidson KW, et al. Vitamin D, calcium, OR combined supplementation for the primary prevention of fractures in community-dwelling adults. US Preventive Services Task Force recommendation statement. JAMA. 2018;319:1592–99.

Tai V, Leung W, Grey A, Reid IR, Bolland MJ. Calcium intake and bone mineral density: systematic review and meta-analysis. BMJ. 2015;351:h4183.

Zhao JG, Zeng XT, Wang J, Liu L. Association between calcium or vitamin D supplementation and fracture incidence in community-dwelling older adults: a systematic review and meta-analysis. JAMA. 2017;318:2466–82.

Bolland MJ, Leung W, Tai V, Bastin S, Gamble GD, Grey A, et al. Calcium intake and risk of fracture: systematic review. BMJ. 2015;351:h4580.

Reid IR, Mason B, Horne A, Ames R, Reid HE, Bava U, et al. Randomized controlled trial of calcium in healthy older women. Am J Med. 2006;119:777–85.

Prince RL, Devine A, Dhaliwal SS, Dick IM. Effects of calcium supplementation on clinical fracture and bone structure: results of a 5-year, double-blind, placebo-controlled trial in elderly women. Arch Intern Med. 2006;166:869–75.

Jackson RD, LaCroix AZ, Gass M, Wallace RB, Robbins J, Lewis CE, et al. Calcium plus vitamin D supplementation and the risk of fractures. N Engl J Med. 2006;354:669–83.

Heaney RP, Recker RR, Saville PD. Menopausal changes in calcium balance performance. J Lab Clin Med. 1978;92:953–63.

Hannan MT, Felson DT, Dawson-Hughes B, Tucker KL, Cupples LA, Wilson PW, et al. Risk factors for longitudinal bone loss in elderly men and women: the Framingham Osteoporosis Study. J Bone Min Res. 2000;15:710–20.

Kitamura K, Nakamura K, Saito T, Kobayashi R, Oshiki R, Nishiwaki T, et al. High serum 25-hydroxyvitamin D levels do not retard postmenopausal bone loss in Japanese women: the Yokogoshi study. Arch Osteoporos. 2013;8:153.

Reid IR, Bristow SM, Bolland MJ. Calcium supplements: benefits and risks. J Intern Med. 2015;278:354–68.

Hosking DJ, Ross PD, Thompson DE, Wasnich RD, McClung M, Bjarnason NH, et al. Evidence that increased calcium intake does not prevent early postmenopausal bone loss. Clin Therapeutics. 1998;20:933–44.

Zhou W, Langsetmo L, Berger C, Poliquin S, Kreiger N, Barr SI, et al. Longitudinal changes in calcium and vitamin D intakes and relationship to bone mineral density in a prospective population-based study: the Canadian Multicentre Osteoporosis Study (CaMos). J Musculoskelet Neuronal Interact. 2013;13:470–9.

Burger H, de Laet CE, van Daele PL, Weel AE, Witteman JC, Hofman A, et al. Risk factors for increased bone loss in an elderly population: the Rotterdam Study. Am J Epidemiol. 1998;147:871–9.

Ho SC, Chen YM, Woo JL, Lam SS. High habitual calcium intake attenuates bone loss in early postmenopausal Chinese women: an 18-month follow-up study. J Clin Endocrinol Metab. 2004;89:2166–70.

Dennison E, Eastell R, Fall CH, Kellingray S, Wood PJ, Cooper C. Determinants of bone loss in elderly men and women: a prospective population-based study. Osteoporos Int. 1999;10:384–91.

Arabi A, Baddoura R, El-Rassi R, El-Hajj Fuleihan G. PTH level but not 25 (OH) vitamin D level predicts bone loss rates in the elderly. Osteoporos Int. 2012;23:971–80.

Uusi-Rasi K, Sievanen H, Pasanen M, Beck TJ, Kannus P. Influence of calcium intake and physical activity on proximal femur bone mass and structure among pre- and postmenopausal women. A 10-year prospective study. Calcif Tissue Int. 2008;82:171–81.

Hansen MA, Overgaard K, Riis BJ, Christiansen C. Potential risk factors for development of postmenopausal osteoporosis-examined over a 12-year period. Osteoporos Int. 1991;1:95–102.

Ostertag A, Cohen-Solal M, Madec Y, Baudoin C, de Vernejoul MC. Bone changes in spouses having shared lifestyle for 40 years. Jt, Bone, Spine: Rev Rhum. 2011;78:285–90.

Bristow SM, Horne AM, Gamble GD, Mihov B, Stewart A, Reid IR. Dietary calcium intake and bone loss over 6 years in osteopenic postmenopausal women. J Clin Endocrinol Metab. 2019;104:3576–84.

Chan R, Woo J, Leung J. Effects of food groups and dietary nutrients on bone loss in elderly Chinese population. J Nutr Health Aging. 2011;15:287–94.

del Puente A, Esposito A, Savastano S, Carpinelli A, Postiglione L, Oriente P. Dietary calcium intake and serum vitamin D are major determinants of bone mass variations in women. A longitudinal study. Aging Clin Exp Res. 2002;14:382–8.

Macdonald HM, New SA, Golden MH, Campbell MK, Reid DM. Nutritional associations with bone loss during the menopausal transition: evidence of a beneficial effect of calcium, alcohol, and fruit and vegetable nutrients and of a detrimental effect of fatty acids. Am J Clin Nutr. 2004;79:155–65.

Nordin BE, Cleghorn DB, Chatterton BE, Morris HA, Need AG. A 5-year longitudinal study of forearm bone mass in 307 postmenopausal women. J Bone Min Res. 1993;8:1427–32.

Pedrera-Canal M, Moran JM, Vera V, Roncero-Martin R, Lavado-Garcia JM, Aliaga I, et al. Lack of influence of vitamin D receptor BsmI (rs1544410) polymorphism on the rate of bone loss in a cohort of postmenopausal Spanish women affected by osteoporosis and followed for five years. PLoS ONE. 2015;10:e0138606.

Sirola J, Kroger H, Sandini L, Tuppurainen M, Jurvelin JS, Saarikoski S, et al. Interaction of nutritional calcium and HRT in prevention of postmenopausal bone loss: a prospective study. Calcif Tissue Int. 2003;72:659–65.

Sowers MR, Clark MK, Jannausch ML, Wallace RB. Body size, estrogen use and thiazide diuretic use affect 5-year radial bone loss in postmenopausal women. Osteoporos Int. 1993;3:314–21.

Spector TD, Edwards AC, Thompson PW. Use of a risk factor and dietary calcium questionnaire in predicting bone density and subsequent bone loss at the menopause. Ann Rheum Dis. 1992;51:1252–3.

van Beresteijn EC, van 't Hof MA, Schaafsma G, de Waard H, Duursma SA. Habitual dietary calcium intake and cortical bone loss in perimenopausal women: a longitudinal study. Calcif Tissue Int. 1990;47:338–44.

Wu F, Ames R, Clearwater J, Evans MC, Gamble G, Reid IR. Prospective 10-year study of the determinants of bone density and bone loss in normal postmenopausal women, including the effect of hormone replacement therapy. Clin Endocrinol (Oxf). 2002;56:703–11.

Michaelsson K, Wolk A, Jacobsson A, Kindmark A, Grundberg E, Stiger F, et al. The positive effect of dietary vitamin D intake on bone mineral density in men is modulated by the polyadenosine repeat polymorphism of the vitamin D receptor. Bone. 2006;39:1343–51.

Nguyen TV, Eisman JA, Kelly PJ, Sambrook PN. Risk factors for osteoporotic fractures in elderly men. Am J Epidemiol. 1996;144:255–63.

Berger C, Langsetmo L, Joseph L, Hanley DA, Davison KS, Josse R, et al. Change in bone mineral density as a function of age in women and men and association with the use of antiresorptive agents. Canad Med Ass J. 2008;178:1660–8.

Gallagher JC, Yalamanchili V, Smith LM. The effect of vitamin D on calcium absorption in older women. J Clin Endocrinol Metab. 2012;97:3550–6.

Nowson CA, Sherwin AJ, McPhee JG, Wark JD, Flicker L. Energy, protein, calcium, vitamin D and fibre intakes from meals in residential care establishments in Australia. Asia Pac J Clin Nutr. 2003;12:172–7.

Flicker L, Mead K, MacInnis RJ, Nowson C, Scherer S, Stein MS, et al. Serum vitamin D and falls in older women in residential care in Australia. J Am Geriatr Soc. 2003;51:1533–8.

Robbins JA, Aragaki A, Crandall CJ, Manson JE, Carbone L, Jackson R, et al. Women's Health Initiative clinical trials: interaction of calcium and vitamin D with hormone therapy. Menopause. 2014;21:116–23.

Matthews KA, Kuller LH, Wing RR, Meilahn EN, Plantinga P. Prior to use of estrogen replacement therapy, are users healthier than nonusers? Am J Epidemiol. 1996;143:971–8.

Cosman F, Nieves J, Wilkinson C, Schnering D, Shen V, Lindsay R. Bone density change and biochemical indices of skeletal turnover. Calcif Tissue Int. 1996;58:236–43.

Cauley JA, Zmuda JM, Ensrud KE, Bauer DC, Ettinger B. Study of osteoporotic fractures research G. Timing of estrogen replacement therapy for optimal osteoporosis prevention. J Clin Endocrinol Metab. 2001;86:5700–5.

Nagata C, Matsushita Y, Shimizu H. Prevalence of hormone replacement therapy and user's characteristics: a community survey in Japan. Maturitas. 1996;25:201–7.

Randell KM, Honkanen RJ, Kroger H, Saarikoski S. Does hormone-replacement therapy prevent fractures in early postmenopausal women? J Bone Min Res. 2002;17:528–33.

Pasco JA, Kotowicz MA, Henry MJ, Sanders KM, Seeman E, Nicholson GC. Hormone therapy and risk of non-vertebral fracture: Geelong osteoporosis study. Osteoporos Int. 2004;15:434–8.

Cauley JA, Robbins J, Chen Z, Cummings SR, Jackson RD, LaCroix AZ, et al. Effects of estrogen plus progestin on risk of fracture and bone mineral density: the Women's Health Initiative randomized trial. JAMA. 2003;290:1729–38.

Eastell R, Walsh JS, Watts NB, Siris E, Walsh JS, Watts NB. et al. Bisphosphonates for postmenopausal osteoporosis. Bone. 2011;49(1):82–88.

Serra-Majem L, Pfrimer K, Doreste-Alonso J, Ribas-Barba L, Sanchez-Villegas A, Ortiz-Andrellucchi A, et al. Dietary assessment methods for intakes of iron, calcium, selenium, zinc and iodine. Br J Nutr. 2009;102(Suppl 1):S38–55.

Bristow SM, Gamble GD, Horne AM, Reid IR. Dietary calcium intake and rate of bone loss in men. Br J Nutr. 2017;117:1432–38.

Bolland MJ, Grey AB, Ames RW, Horne AM, Gamble GD, Reid IR. Fat mass is an important predictor of parathyroid hormone levels in postmenopausal women. Bone. 2006;38:317–21.

Steingrimsdottir L, Gunnarsson O, Indridason OS, Franzson L, Sigurdsson G. Relationship between serum parathyroid hormone levels, vitamin D sufficiency, and calcium intake. JAMA. 2005;294:2336–41.

Adami S, Viapiana O, Gatti D, Idolazzi L, Rossini M. Relationship between serum parathyroid hormone, vitamin D sufficiency, age, and calcium intake. Bone. 2008;42:267–70.

Prentice RL, Pettinger MB, Jackson RD, Wactawski-Wende J, LaCroix AZ, Anderson GL, et al. Health risks and benefits from calcium and vitamin D supplementation: women's Health Initiative clinical trial and cohort study. Osteoporos Int. 2013;24:567–80.

Curtis JR, Delzell E, Chen L, Black D, Ensrud K, Judd S, et al. The relationship between bisphosphonate adherence and fracture: Is it the behavior or the medication? Results from the placebo arm of the fracture intervention trial. J Bone Min Res. 2011;26:683–88.

Simpson SH, Eurich DT, Majumdar SR, Padwal RS, Tsuyuki RT, Varney J, et al. A meta-analysis of the association between adherence to drug therapy and mortality. BMJ. 2006;333:15.
Funding
This study was supported by the Health Research Council of New Zealand. SMB is supported by an Auckland Medical Research Foundation Edith C. Coan Research Fellowship and a Kelliher Charitable Trust Emerging Research Start-Up Award.
Ethics declarations
Conflict of interest
IRR has received personal fees from Amgen. The other authors have no conflicts of interest to declare.
Additional information
Publisher's note Springer Nature remains neutral with regard to jurisdictional claims in published maps and institutional affiliations.
About this article
Cite this article
Bristow, S.M., Bolland, M.J., Gamble, G.D. et al. Dietary calcium intake and change in bone mineral density in older adults: a systematic review of longitudinal cohort studies. Eur J Clin Nutr 76, 196–205 (2022). https://doi.org/10.1038/s41430-021-00957-8
Received:

Accepted:

Published:

Issue Date:

DOI: https://doi.org/10.1038/s41430-021-00957-8