Abstract
Although the roles of elastic components in breast cancer progression have been widely studied, the importance of matrix dissipative elements in regulating breast cancer behavior is still poorly understood. In this study, we designed viscosity-tunable fluidic substrates to investigate the effects of matrix viscosity on the alteration of breast cancer cellular fate using a hydrophobic molten polymer of poly(ε-caprolactone-co-D,L-lactide) [P(CL-co-DLLA)] with different levels of fluidity. The high- and low-fluidity substrates used in this study were shown to behave as viscoelastic liquids at physiological temperature. A nonmetastatic breast cancer cell line (MCF-7) was cultured at the interface of the fibronectin-coated substrate, and its behavior towards the substrate fluidity level was thoroughly characterized. Despite fibronectin-mediated cell-substrate interactions, MCF-7 cells show sensitivity to substrate fluidity levels by forming types aggregates of different sizes and structures over time. Accordingly, MCF-7 cells were undergoing senescence on fluidic substrates, as shown by high metabolic activity over time, suppressed proliferation ability, and positive expression of senescence markers. Moreover, senescence implies more resistance towards anticancer drug treatment. This indicates that a fluidic substrate, as a two-dimensional synthetic matrix system, could demonstrate the importance of mechanical cues in redefining cellular function and cellular fate by changing the viscosity of the pure substrate.
Access options
Subscribe to Journal
Get full journal access for 1 year
$119.00
only $9.92 per issue
All prices are NET prices.
VAT will be added later in the checkout.
Tax calculation will be finalised during checkout.
Buy article
Get time limited or full article access on ReadCube.
$32.00
All prices are NET prices.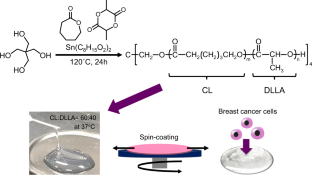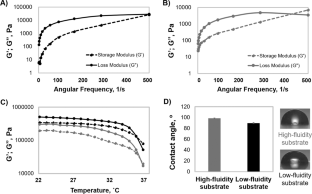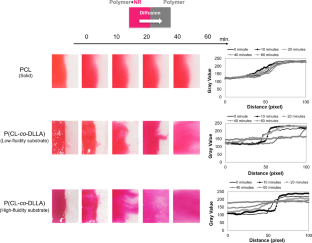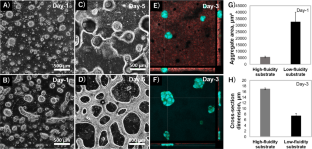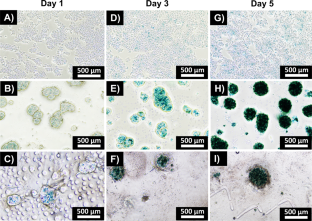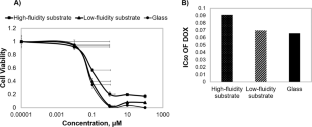 Acknowledgements
The authors would like to express their gratitude to the Grants-in-Aid for Scientific Research (B) (19H04476) from the Ministry of Education, Culture, Sports, Science and Technology (MEXT) Japan. The authors are grateful to Allan S. Hoffman (University of Washington) for continued and valuable discussion.
Ethics declarations
Conflict of interest
The authors declare that they have no conflict of interest.
Additional information
Publisher's note Springer Nature remains neutral with regard to jurisdictional claims in published maps and institutional affiliations.
Supplementary information
About this article
Cite this article
Najmina, M., Uto, K. & Ebara, M. Fluidic substrate as a tool to probe breast cancer cell adaptive behavior in response to fluidity level. Polym J 52, 985–995 (2020). https://doi.org/10.1038/s41428-020-0345-6
Received:

Revised:

Accepted:

Published:

Issue Date:

DOI: https://doi.org/10.1038/s41428-020-0345-6