We apologize for an error introduced during format conversion in the paper published online on 18 October 2018. The resolution of the MALDI-TOF result in Fig. 1e underwent an unexpected reduction when transformed from Powerpoint format. The corrected Fig. 1e is provided below.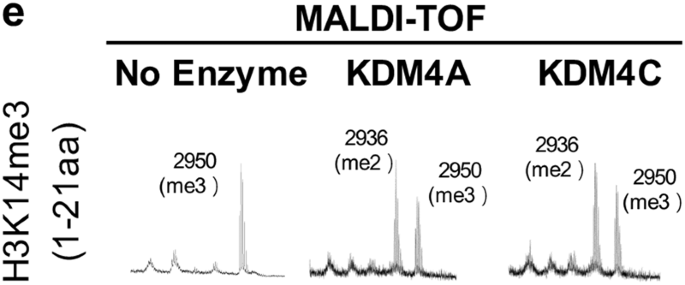 Rights and permissions
To obtain permission to re-use content from this article visit RightsLink.