HySolate Latex Dental Dams, from COLTENE, are the enhanced dental dam solution, ideal for use in endodontic and restorative treatment.
This range of dental dams is low protein and powder-free, for a reduced risk of developing latex hypersensitivity.
By using a dental dam, you are able to increase visibility of the treatment site due to isolation, improve infection control by using a physical barrier, and create a dry operating field.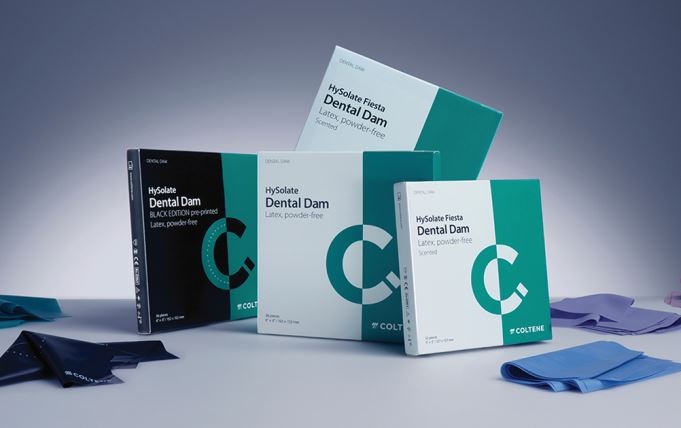 The HySolate range is available in an array of scents, thicknesses and colours to meet your specific needs. Lighter colours naturally illuminate the operating field, while darker colours help to create a visual contrast. The HySolate Black Edition provides the ultimate contrast, ideal for crisp photos, and is pre-printed for reduced working steps.
So, consider the Hysolate Range of Dental Dams from COLTENE for your endodontic and restorative cases.
For more on COLTENE, visit www.coltene.com, email info.uk@coltene.com or call 0800 254 5115.
About this article
Cite this article
The enhanced dental dam solution. Br Dent J 234, 345 (2023). https://doi.org/10.1038/s41415-023-5650-y
Published:

Issue Date:

DOI: https://doi.org/10.1038/s41415-023-5650-y