Dental schools teach us the practical skills needed to carry out dentistry. And while some say that standards have dropped over the years, by and large, they do the job well. They're less good, however, at training people how to be dentists. This distinction, although subtle, is important, as the professional title comes with a whole host of baggage. From societal assumptions to professional obligations, being a dentist brings many unwritten expectations, all constantly in flux.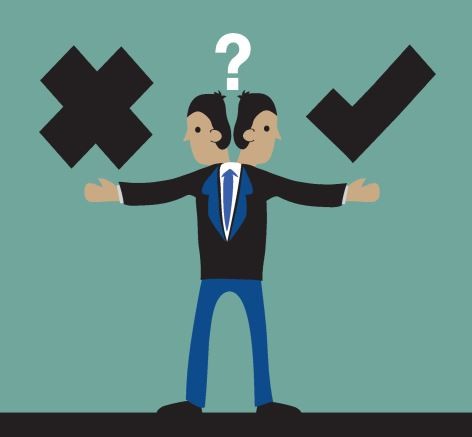 A dentist is much more than someone who practises dentistry. The social construct of 'dentist' is formed by interaction with the society around us. As that society and those interactions change, so does society's view of what a dentist should be. Clearly, this construct formation is related to dentists' cultural identity, which has changed over time. We're no longer solely a bunch of middle-class white men who spend as much time on the golf course as in the surgery, and as our professional identity changes, so does the external world's view of dentists.
Training is, understandably, less focused on this societal relationship. But I'd argue that there needs to be a stronger emphasis on the softer skills surrounding dentistry which shape society's view of dentists and dentistry. More than this, those non-clinical skills are required to interact successfully with our patients, fellow professionals and the general public.
When we consider non-clinical skills, we tend to highlight communication as key. While this is undoubtedly true, these softer skills are wider-ranging, incorporating empathy, critical thinking, leadership and more. And if we can't develop our non-clinical skills alongside our more practical ones, our lives as dentists will be fraught with difficulties. Having talked to dentists extensively about this, most agree that, at least further along in our careers, we will rely on our non-clinical skills much more than our clinical ones. The act of dentistry becomes second nature over time, but the challenge of interacting with people is fresh every day.
The good news is that we can teach non-clinical skills. There are volumes of text devoted to developing empathy, a vital skill for any healthcare practitioner. We can learn management skills and how to work effectively in a team. And we should all understand how to be critical thinkers if only to cut through the barrage of statistics and pseudoscience we are regularly fed from within and outside dentistry. While considered 'soft', these skills are hard to learn and often overlooked because they don't add to our clinical repertoire. But they're essential if we want to be successful dentists in terms of job satisfaction and income. And if the profession wants to progress in society's eyes, our soft skills are vital. These are the factors that shape our professional identity and societal view. The better developed these non-clinical skills are, the more the idea of dentists evolves in the public consciousness. The profession and the public will benefit if we can control that evolution. Soft skills are how we do it.
About this article
Cite this article
Sellars, S. How to be a dentist. Br Dent J 233, 829 (2022). https://doi.org/10.1038/s41415-022-5253-z
Published:

Issue Date:

DOI: https://doi.org/10.1038/s41415-022-5253-z