Within the next 30 years, more people are expected to die from an antimicrobial-resistant infection than from cancer.1 In 2019, more people died from a bacterial infection that did not respond to antibiotics (ABs) than from HIV and malaria combined.1 My aim is to convince you that ABs pose a patient safety risk and that everyone in the wider team has a role in tackling the global problem of antimicrobial resistance (AMR).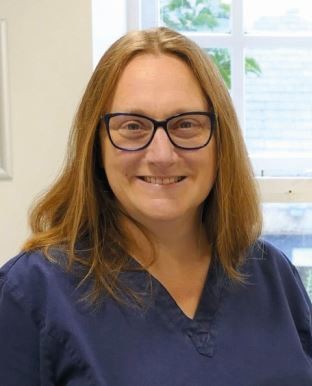 Sustainable development is about providing benefits today without sacrificing environmental, social and personal health in the future. AB stewardship is about exploiting the benefits of ABs today without risking the health and wellbeing of future generations. To put this in context, think back to 30 years ago - in 1992. For some readers this will be before they were born, but for many it will seem like yesterday. Right Said Fred were Deeply Dippy. Elton John and George Michael were pleading 'Don't let the sun go down on me.' Remember?
'Don't let the sun go down on pus' may invoke memories from dental school for some older dentists, noting that within a generation their instructors were trained prior to Fleming's discovery of penicillin. Back then, there was no option to clear a dental infection prior to extraction, leaving immediate operative procedures as the only option to save lives. Nothing has changed; there is still no need to wait now either.
Will you still be practising in 30 years' time? If so, you must be hoping that ABs will continue to be effective for your patients. For this to be so, we must now raise awareness across the wider team (and patients) about why it is important to use ABs only when strictly necessary; how to treat infections without ABs (including giving emergency appointments enough time to do so); and promoting prevention of oral disease by encouraging excellent oral health.
Maintaining oral health should be cheap and easy. Dealing with oral disease can be expensive and complicated. Preventing oral disease is therefore an important goal. But the Global Burden of Diseases study (2019) found dental caries (which only occurs in the presence of sugar) to be the most prevalent of all diseases.2 The sugar industry has been established for over 500 years, is engrained in today's culture and is an important part of the global economy. It seems unlikely, therefore, that dental disease will be eradicated anytime soon. Left untreated, dental caries progresses to toothache and eventually infection. Healthcare professionals will inevitably need to continue managing dental infection. ABs are not benign treatment options. A range of risks are associated with AB use including anaphylaxis (irrespective of previous experience), AB-related colitis (C. difficile infection) and AMR. For this reason, evidence-based clinical guidelines3 for treating dental pain and infection are based on procedures rather than prescriptions wherever possible. Guidelines to prevent distant site infections (such as infective endocarditis) and local site infections (such as following wisdom tooth removal) no longer routinely recommend AB prophylaxis as the balance between benefit and risk from adverse outcomes has swung the opposite way.3
Will you still be practising in 30 years' time? If so, you must be hoping that antibiotics will continue to be effective for your patients.
Dentists are skilled and equipped to diagnose and treat people with dental infections at point of care. Remote prescribing is rarely appropriate. Audit will help you check that your treatment is in line with the most up-to-date guidance (published in 2020) and identify ideas for change across your team.3 For those in NHS practice, it will also forewarn of issues which may be identified when the Business Services Authority analyse provider-level prescribing data. 'Preventing antimicrobial resistance together' is the shared message for World Antimicrobial Awareness Week 2022 (18-24 November) from the World Health Organisation (WHO) and United Nations (UN). Highlighting its impact on delivery of the global Sustainable Development Goals, the WHO and UN place AMR alongside pandemic preparedness and universal health coverage. During the COVID-19 pandemic, dentistry was the only part of the NHS to experience increased AB prescribing. Our paper explaining the increase (published in this issue) demonstrates the intersection between these three agendas.4 During World Antimicrobial Awareness Week, take the opportunity to reflect on your impact on AMR, raise awareness about the AB problem, and support others within the wider team to play their role.
References
AMR Collaborators. Global burden of bacterial antimicrobial resistance in 2019: a systematic analysis. Lancet 2022; 399: 629-655.

Global Burden of Disease Study. 2019. Available at www.thelancet.com/gbd (accessed October 2022).

Palmer N (ed). Antimicrobial Prescribing in Dentistry: Good Practice Guidelines. 3rd ed. 2020. Available at https://cgdent.uk/antimicrobial-prescribing-in-dentistry/ (accessed October 2022).

Thompson W, Shah S, Wordley V, Edwards D. Understanding the impact of COVID-19 on dental antibiotic prescribing across England: 'it was a minefield'. Br Dent J 2022; 233: 653-658.
About this article
Cite this article
Thompson, W. Don't let the sun go down on antibiotics. Br Dent J 233, 583 (2022). https://doi.org/10.1038/s41415-022-5147-0
Published:

Issue Date:

DOI: https://doi.org/10.1038/s41415-022-5147-0