I was recently gifted a copy of the BDA's Ethical and legal obligations of dental practitioners from 1982. This now sits proudly on my bookshelf alongside The law and ethics of dental practice published in 1950. Together, these books provide a fascinating insight into how dentistry has changed as a profession over the last few generations.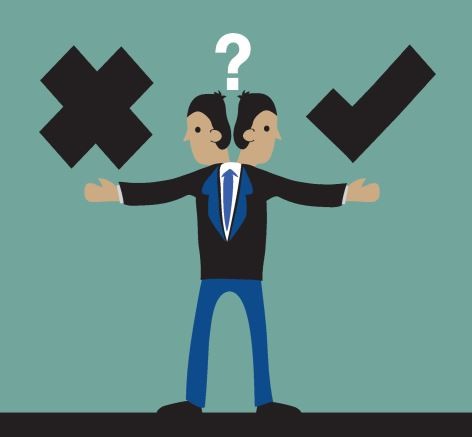 One of the more discernible changes is the attitude to advertising in dentistry. The stance in 1950 is clear: 'Any form of advertising to obtain patients is not only most unethical but also against the regulations of the Dental Board'. Little had changed in the 1980s when the BDA stated: 'It is strictly against the Dentists Act for a dental practitioner to engage in any form of advertising'. The contrast between then and now is stark, considering we now see a deluge of books, courses and websites dedicated to dental-specific marketing and sales. With its reliance on image and images, social media could have been designed to promote dentistry.
The advancement of commercialism in dentistry is characteristic of the neoliberal economics seen in the latter part of the twentieth century and the free-market economy that comes with it. As with most changes, this commercialisation has positive and negative sides. The strides seen in material science, for example, are unlikely to have been seen if dentistry had failed to move with the times.
However, the now commonplace sight of dentists promoting their work either to gain patients or purely for social media kudos is something we should all be wary of. We are not Del Boy trying to flog a suitcase full of knock-off watches. That's not to say that we're not in the business of sales. We absolutely are. But we should understand what our patients look for when they attend appointments and how that varies from our preconceptions.
In essence, we're not selling dentistry per se but the concept of dentistry as an aesthetic form of healthcare. Patients want to trust that we, as professionals, can deliver this for them predictably and comfortably. Practitioners must explain the advantages and disadvantages of treatment in an even-handed way, and patients should have time to consider their options. The idea, pushed by some, that we should simply 'sell the benefits' of treatment is morally and legally deficient. Equally, publishing before and after photographs of treatment outcomes on your social media, without due discussion of the stages in between, could be misleading to patients. As a rule, patients cannot judge the quality of the dentistry we carry out for them. They can only see the aesthetic results and experience how we make them feel throughout and after their treatment. The images used to promote our practice must not lead to unrealistic expectations of what's possible.
The dentists of previous generations couldn't have predicted what social media would even be, let alone its effect on healthcare. But they did know that promotion of the business of dentistry was fraught with dangers which we need to consider to stay professional.
About this article
Cite this article
Sellars, S. #Dentistry. Br Dent J 233, 73 (2022). https://doi.org/10.1038/s41415-022-4551-9
Published:

Issue Date:

DOI: https://doi.org/10.1038/s41415-022-4551-9