Abstract
Background An aesthetic smile displays a symmetrical 2 mm or less of gingival tissue. A smile with over 3 mm of gingival display can be deemed socially unaesthetic, impacting on a patient's psychosocial status. This literature review aimed to explore the role of botulinum toxin A as a treatment modality for different types of excessive gingival display (EGD) and appropriate treatment protocols.
Methods A systematic search of the literature dating from 1980 onwards was conducted using electronic databases (Medline, Scopus and Web of Science). The Fowkes and Fulton quality assessment was undertaken to review the level of bias.
Results Nine prospective studies were assessed for the number and site of injections, the unit dosage, the reconstitution and the improvement of EGD. Guidelines for treatment of EGD were constructed for operator consideration.
Conclusions The data from this study elucidated that botulinum toxin is an effective treatment for all types of EGD caused by hyperfunctional smile muscles. It can be regarded as a safe treatment that reversibly improves facial aesthetics in patients suffering from gummy smile due to hyperactive musculature. Botulinum toxin was confirmed to be useful as a diagnostic tool and palliative treatment, as well as an adjunctive therapy in the treatment of a gummy smile.
Key points
Discusses an alternative therapy option for treatment of excessive gingival display.

Considers and collates the current research associated with treatment of excessive gingival display.

Supports the current ideology of botulinum toxin's efficacy in treatment of hyperdynamic smile and its adjunctive use as a camouflage of alternative treatment options.
Access options
Subscribe to Journal
Get full journal access for 1 year
$119.00
only $4.96 per issue
All prices are NET prices.
VAT will be added later in the checkout.
Tax calculation will be finalised during checkout.
Buy article
Get time limited or full article access on ReadCube.
$32.00
All prices are NET prices.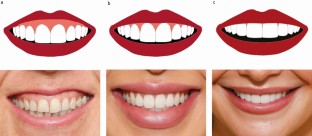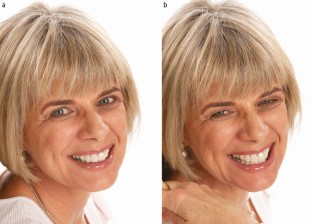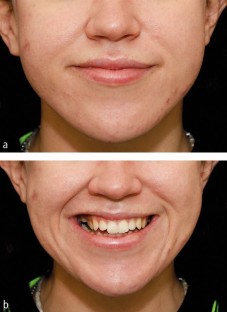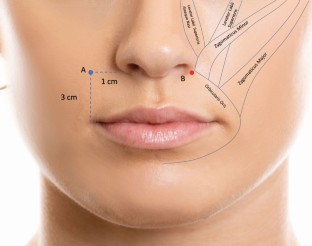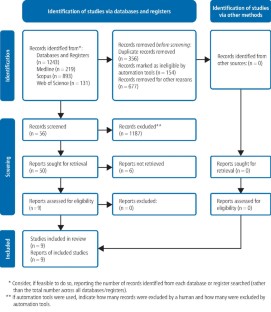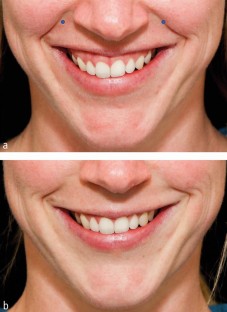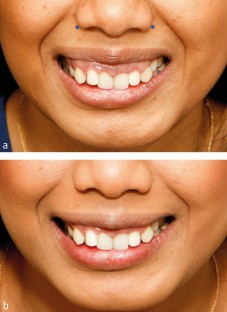 References
Philips E. The classification of smile patterns. J Can Dent Assoc 1999; 65: 252-254.

Peck S, Peck L, Kataja M. The gingival smile line. Angle Orthod 1992; 62: 91-100.

Nasr M W, Jabbour S F, Sidaoui J A, Haber R N, Kechichian E G. Botulinum Toxin for the Treatment of Excessive Gingival Display: A Systematic Review. Aesthet Surg J 2015; 36: 82-88.

Machado A W. 10 commandments of smile esthetics. Dental Press J Orthod 2014; 19: 136-157.

Ezquerra F, Berrazueta M J, Ruiz-Capillas A, Arreugui J S. New approach to the gummy smile. Plast Reconstr Surg 1999; 104: 1143-1150.

Banerji S, Mehta S B, Ho C C K. Practical Procedures in Aesthetic Dentistry. Chichester: Wiley Blackwell, 2017.

Silberberg N, Goldstein M, Smidt A. Excessive gingival display - aetiology, diagnosis, and treatment modalities. Quintessence Int 2009; 40: 809-818.

Tjan A H, Miller G D, The J G. Some esthetic factors in a smile. J Prosthet Dent 1984; 51: 24-28.

Hwang W-S, Hur M-S, Hu K-S et al. Surface anatomy of the lip elevator muscles for the treatment of gummy smile using botulinum toxin. Angle Orthod 2009; 79: 70-77.

Mazzuco R, Hexsel D. Gummy smile and botulinum toxin: a new approach based on the gingival exposure area. J Am Acad Dermatol 2010; 63: 1042-1051.

Tarvade S M, Agrawal G. Smile analysis: A review Part I. Int J Contemp Dent Med Rev 2015.

Ackerman M B, Ackerman J L. Smile analysis and design in the digital era. J Clin Orthod 2002; 36: 221-236.

Page M J, McKenzie J E, Bossuyt P M et al. The PRISMA 2020 statement: an updated guideline for reporting systematic reviews. BMJ 2021; DOI: 10.1136/bmj.n71.

Fowkes F G, Fulton P M. Critical appraisal of published research: introductory guidelines. BMJ 1991; 302: 1136-1140.

Al-Fouzan A F, Mokeem L S, Al-Saqat R T, Alfalah M A, Alharbi M A, Al-Samary A E. Botulinum Toxin for the Treatment of Gummy Smile. J Contemp Dent Pract 2017; 18: 474-478.

Deniz-Üner D, Serhat-Izol B. The Correlation between the Upper Lip-Drop and the Amount of Gingival Display in the Correction of the Gummy Smiles with Botulinum Toxin. Int J Drug Develop Res 2017; 9: 18-21.

Duruel O, Ataman-Duruel E T, Berker E, Tözüm T F. Treatment of Various Types of Gummy Smile With Botulinum Toxin-A. J Craniofac Surg 2019; 30: 876-878.

Somaiah S M K, Muddaiah S, Shetty B, Vijayananda K M, Bhat M, Shankar S P. Effectiveness of botulinum toxin A, in unraveling gummy smile: A prospective clinical study. APOS Trends Orthod 2013; 3: 54.

Polo M. Botulinum toxin type A (Botox) for the neuromuscular correction of excessive gingival display on smiling (gummy smile). Am J Orthod Dentofacial Orthop 2008; 133: 195-203.

Polo M. Botulinum toxin type A in the treatment of excessive gingival display. Am J Orthod Dentofacial Orthop 2005; 127: 214-218.

Kane M A C. The effect of botulinum toxin injections on the nasolabial fold. Plast Reconstr Surg 2003; DOI: 10.1097/01.PRS.0000082195.44980.10.

Cengiz A F, Goymen M, Akcali C. Efficacy of botulinum toxin for treating a gummy smile. Am J Orthod Dentofacial Orthop 2020; 158: 50-58.

Sucupira E, Abramovitz A. A simplified method for smile enhancement: botulinum toxin injection for gummy smile. Plast Reconstr Surg 2012; 130: 726-728.

Suber J S, Dinh T P, Prince M D, Smith P D. OnabotulinumtoxinA for the treatment of a "gummy smile". Aesthet Surg J 2014; 34: 432-437.

Patel D, Thakkar S A, Suthar J R. Adjunctive Treatment of Gummy Smile Using Botulinum Toxin Type-A (Case Report). IOSR J Dent Med Sci 2012; 3: 22-29.

Dinker S, Anitha A, Sorake A, Kumar K. Management of gummy smile with Botulinum Toxin Type-A: A case report. J Int Oral Health 2014; 6: 111-115.

Pedron I G, Mangano A. Gummy Smile Correction Using Botulinum Toxin With Respective Gingival Surgery. J Dent (Shiraz) 2018; 19: 248-252.
Ethics declarations
The authors declare no conflicts of interest.
No ethical approval was required for this study as it is a systematic search of literature.
Written consent to publish was obtained for Figure 2.
Supplementary Information
About this article
Cite this article
Lam, F., Chan, M. The role of botulinum toxin A in the management of different types of excessive gingival display: a systematic review. Br Dent J 233, 221–226 (2022). https://doi.org/10.1038/s41415-022-4511-4
Received:

Accepted:

Published:

Issue Date:

DOI: https://doi.org/10.1038/s41415-022-4511-4