1956-2022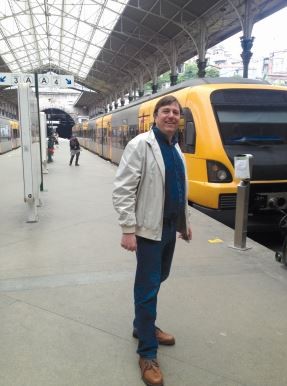 It is with great sadness that I have to notify the profession of the sudden loss of my great friend and colleague, Richard Elvin - a massive stalwart of the general dental practitioner (GDP). He died very suddenly on Wednesday 27 April 2022.
I first met Richard in our student days at UCH London in the late 1970s, and this was the beginning of our 40+ years of friendship. After a few years as an associate, he bought a practice in Borehamwood in Hertfordshire which he grew into a successful practice. We decided that he would sell his practice and we went into a long and fruitful partnership in the late 1980s, until Richard sold the practice in 2011. He fully retired as a clinician in 2015.
Richard became involved with dental politics early, starting with the Watford Section, progressing to the Middlesex and Hertfordshire Branch, where he served as both Chair and for years as Treasurer, becoming Branch President in 2005. A real details man, he organised the Branch Presidential trips for years which were held in various cities of Europe.
He joined the Herts LDC in the early 1990s originally, as he was aghast at the idea of GDPs having to provide 24-hour emergency cover in their practices. Needless to say, he got this overturned with his usual powers of reasoned argument. He became Chair of Hertfordshire LDC and followed this with Chair of LDC Conference in 2013.
He became Treasurer of the BDA Benevolent Fund for nearly 20 years, where his passion for helping colleagues and their families was fully evident. His other passion was to help all GDPs in their working life, which he did for years as part of GDPC.
In 2020, Richard was quite rightly awarded the BDA Fellowship Medal in recognition of distinguished and exceptional service to the Association and/or the dental profession.
Outside of dentistry, his other love was watching Queens Park Rangers with his family.
After retiring, he attained the prestigious City of London Green Badge from the Institute of Tourist Guiding which he was proud to have completed - his specialist area was the City of London.
I was lucky to call him a friend and he will be missed greatly by all who knew him. My thoughts are especially with his brother and sister, their children and his long-standing partner Katie who I know he loved dearly.
About this article
Cite this article
Richard Elvin. Br Dent J 232, 855 (2022). https://doi.org/10.1038/s41415-022-4399-z
Published:

Issue Date:

DOI: https://doi.org/10.1038/s41415-022-4399-z