The Royal College of Surgeons of England Faculty of Dental Surgery Working Group has updated the 20-year-old guidelines for lower third molar surgery to give them a fresh approach to patient care.
The National Institute for Health and Care Excellence (NICE) guidelines for lower third molar surgery were originally published in 1999.
Parameters of care for patients undergoing mandibular third molar surgery has recently been published by the Faculty of Dental Surgery Clinical Standards Committee (Royal College of Surgeons of England).1
Geoff Chiu (pictured) represented the British Association of Oral and Maxillofacial Surgeons (BAOMS) on the Working Group.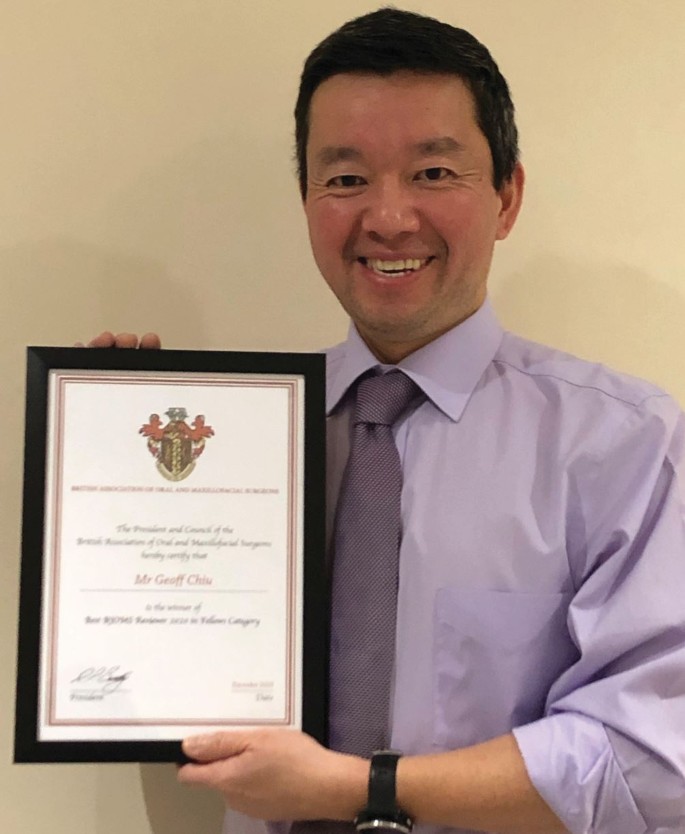 Dr Chiu said: 'Over these 20 years we have been able to see the effects that NICE guidelines have had on the oral health of patients in the UK. The new guidelines take into account all the developments since the NICE guidelines were published. This includes management of "high risk" third molars, the current status of patients' social wellbeing and their involvement in the decision-making'.
Since 1999, there have been developments, advancements and research in: technology (cone beam CT scans); pharmacology (steroids and local anaesthetics); and outcomes in supreme court judgements (Lanarkshire vs Montgomery), all of which have changed the management of third molars.
The East Lancashire and Bolton NHS Trusts-based OMFS, Dr Chiu, said that retaining third molars in some patients has had a detrimental impact: 'This has led to patients developing latent caries or periodontal disease, which can often result in the loss of both the third and second molars'.
He is also concerned that many studies have shown the removal of third molars in older age can cause surgical morbidity that increases with age.
'The updated guidelines provide a fresh approach to the comprehensive management of third molars,' said Dr Chiu.
About this article
Cite this article
Updated guidelines for lower third molar management . Br Dent J 230, 563 (2021). https://doi.org/10.1038/s41415-021-3045-5