Did you know W&H offers a handpiece specifically designed to support Zygomatic dental implant treatment?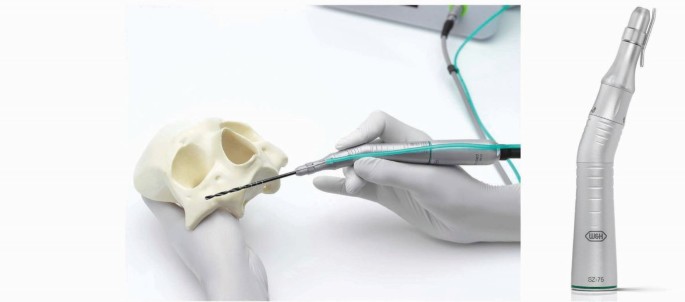 Developed in collaboration with leaders from the field, the new SZ-75 handpiece features a unique angulation that enables optimal access to the treatment site. It also boasts an innovative chuck system for improved safety and highly accurate concentricity during application.
The SZ-75 can be combined with W&H's award-winning Implantmed surgical unit, which facilitates atraumatic and precise implant placement with its automatic thread cutter and torque control function. The Implantmed's wireless foot control also enables you to operate the unit from your ideal working position.
Call now for further details.
To find out more visit www.wh.com/en_uk, call 01727 874990 or email office.uk@wh.com.
About this article
Cite this article
Safe and precise implant surgery. Br Dent J 230, 492 (2021). https://doi.org/10.1038/s41415-021-2924-0