Abstract
Aim The aim of this survey was to determine compliance towards dental radiography selection criteria for paediatric patients undergoing new patient examinations in specialised tertiary care centres in the United Kingdom.
Methods Five university-associated dental hospitals were included in this study. Retrospective data was collected reviewing all paediatric patients on the new patient assessment clinics, where dental imaging was requested or the patient had relevant previous imaging. Data was collected from 28 June 2018, continuing retrospectively for a maximum of six months or until 150 patients were reached. Patients referred solely for orthodontic assessment were excluded.
Results Seven hundred and fifty patients were included with an average age of eight years - 95.5% of patients had a radiographic justification provided. All patients were grouped into 56 disease categories and a total range of one cross-sectional and nine planar radiographs were prescribed in this cohort. Each radiograph was assessed for compliance to the Faculty of General Dental Practice, European Association of Paediatric Dentistry and national Italian guidelines for dental diagnostic imaging. Additionally, selection criteria for CBCT scans were taken from SEDENTEXCT guidelines. Full panoramic radiographs were the most commonly prescribed at 34.8% (n = 261). However, this demonstrated the lowest compliance rate as per selection criteria at 75.9%. This was due to referrers requesting radiographs primarily for assessing dental development (18.8%; n = 49) and caries assessment (2.7%; n = 7). Other radiograph formats demonstrated varying levels of guideline compliance ranging from 93.5-100%.
Conclusion This study identifies common radiograph request errors and can inform paediatric clinicians to improve compliance to guidelines and reduce radiation exposure to young patients.
Access options
Subscribe to Journal
Get full journal access for 1 year
$499.00
only $20.79 per issue
All prices are NET prices.
VAT will be added later in the checkout.
Rent or Buy article
Get time limited or full article access on ReadCube.
from$8.99
All prices are NET prices.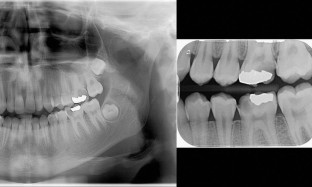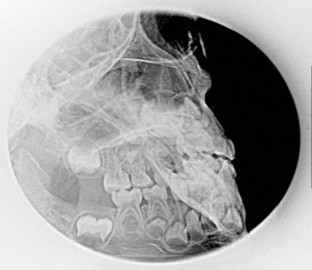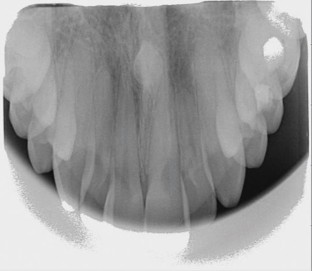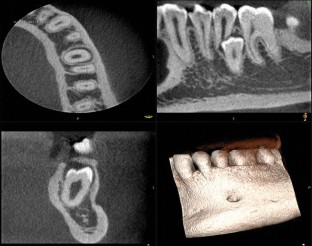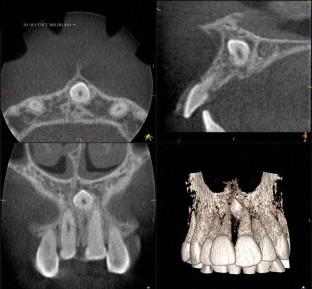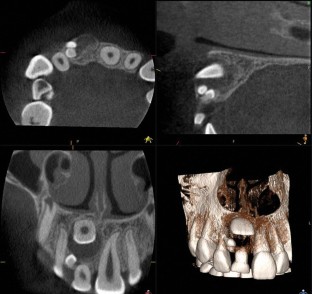 References
1.

SEDENTEXCT. Radiation Protection - No 172: Cone beam CT for dental and maxillofacial radiology (Evidence-based guidelines). 2011. Available at http://www.sedentexct.eu/files/radiation_protection_172.pdf (accessed December 2019).

2.

Braunstein S, Nakamura J L. Radiotherapy-induced malignancies: review of clinical features, pathobiology, and evolving approaches for mitigating risk. Front Oncol 2013; 3: 73.

3.

Theodorakou C, Walker A, Horner K, Pauwels R, Bogaerts R, Jacobs R. Estimation of paediatric organ and effective doses from dental cone beam CT using anthropomorphic phantoms. Br J Radiol 2012; 85: 153-160.

4.

Mauthe P W, Eaton K A. An investigation into dental digital radiography in dental practices in West Kent following the introduction of the 2006 NHS General Dental Services contract. Prim Dent Care 2011; 18: 73-81.

5.

Yepes J F, Powers E, Downey T et al. Prescription of Panoramic Radiographs in Children: A Health Services Assessment of Current Guidelines. Paediatr Dent 2017; 39: 289-296.

6.

The Image Gently Alliance. Image Gently During Dental Procedures. 2020. Available online at https://www.imagegently.org/Procedures/Dental#35771812-publications (accessed January 2020).

7.

White S C, Scarfe W C, Schulze R K et al. The Image Gently in Dentistry campaign: promotion of responsible use of maxillofacial radiology in dentistry for children. Oral Surg Oral Med Oral Pathol Oral Radiol 2014; 118: 257-261.

8.

Faculty of General Dental Practice. Selection Criteria for Dental Radiography. 2018. Available online at https://www.fgdp.org.uk/guidance-standards/selection-criteria-dental-radiography (accessed December 2019).

9.

Espelid I, Mejare I, Weerheijm K. EAPD guidelines for use of radiographs in children. Eur J Paediatr Dent 2003; 4: 40-48.

10.

NHS Health Research Authority. Is my study research? 2020. Available online at http://www.hra-decisiontools.org.uk/research/ (accessed December 2019).

11.

Firetto M C, Abbinante A, Barbato E et al. National guidelines for dental diagnostic imaging in the developmental age. Radiol Med 2019; 124: 887-916.

12.

Isaacson K G, Thorn A R, Atack N E, Horner K, Whaites E (British Orthodontic Society). Guidelines for the Use of Radiographs in Clinical Orthodontics. 2015. Available at https://www.bos.org.uk/Portals/0/Public/docs/General%20Guidance/Orthodontic%20Radiographs%202016%20-%202.pdf (accessed December 2019).

13.

Horner K. Radiographic selection criteria: new guidelines, old challenges. Br Dent J 2013; 214: 201-203.

14.

International Commission on Radiological Protection. ICRP Publication 105: Radiological Protection in Medicine. 2007. Available online at https://www.icrp.org/publication.asp?id=ICRP%20Publication%20105 (accessed January 2020).

15.

Brown J, Jacobs R, Levring Jaghagen E et al. Basic training requirements for the use of dental CBCT by dentists: a position paper prepared by the European Academy of DentoMaxilloFacial Radiology. Dentomaxillofac Radiol 2014; 43: 20130291.

16.

Horner K, Barry S, Dave M et al. Diagnostic efficacy of cone beam computed tomography in paediatric dentistry: a systematic review. Eur Arch Paediatr Dent 2019; DOI: 10.1007/s40368-019-00504-x.

17.

Department of Health & Social Care. Guidance to the Ionising Radiation (Medical Exposure) Regulations 2017. 2018. Available at https://assets.publishing.service.gov.uk/government/uploads/system/uploads/attachment_data/file/720282/guidance-to-the-ionising-radiation-medical-exposure-regulations-2017.pdf (accessed December 2019).

18.

Rushton M N, Rushton V E. A study to determine the added value of 740 screening panoramic radiographs compared to intraoral radiography in the management of adult (>18 years) dentate patients in a primary care setting. J Dent 2012; 40: 661-669.
Acknowledgements
The authors would like to thank the dental hospitals involved for their assistance in providing data for this study, and Dr Clarissa Dale and Dr Fionnuala Loy for their help in data collection.
About this article
Cite this article
Dave, M., Barry, S., Henderson, N. et al. Evaluating compliance of dental radiography for paediatric patient assessment in specialised tertiary care units: a United Kingdom multi-centre survey. Br Dent J 229, 184–189 (2020). https://doi.org/10.1038/s41415-020-1921-z