Abstract
The maxillary sinus is the largest of the paranasal sinuses, with its structure and contents commonly visualised on dental radiographs. Dental practitioners are required to evaluate the entire radiograph, and it is likely there is limited exposure to maxillary sinus pathoses and radiological interpretation in the undergraduate curriculum and routine continuing professional development courses. This review covers radiological features of common benign and malignant sinus disease. Identification of normal anatomical features, common variations and pathoses can facilitate holistic patient management and potentially early detection of neoplastic disease.
Access options
Subscribe to Journal
Get full journal access for 1 year
$499.00
only $20.79 per issue
All prices are NET prices.
VAT will be added later in the checkout.
Rent or Buy article
Get time limited or full article access on ReadCube.
from$8.99
All prices are NET prices.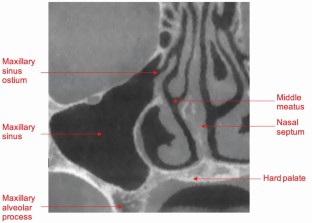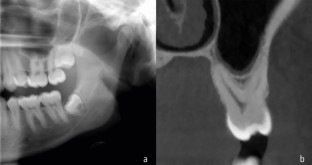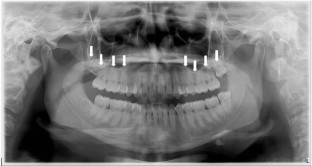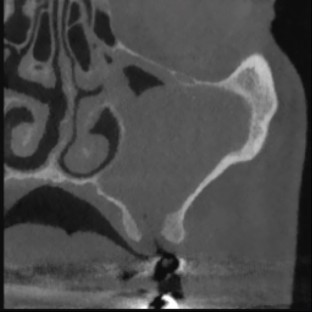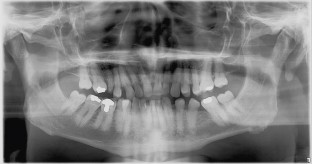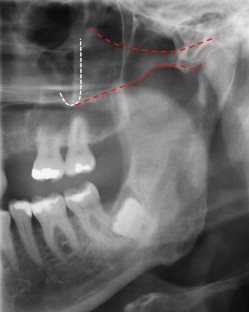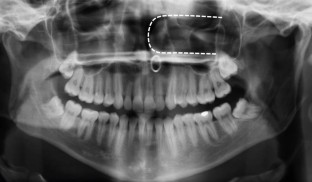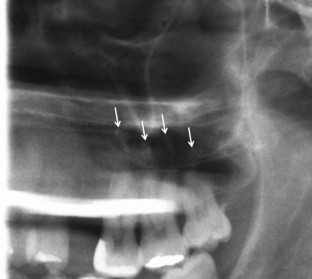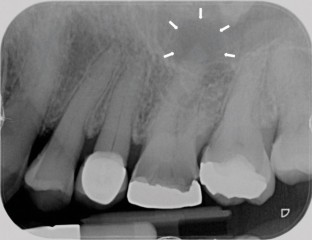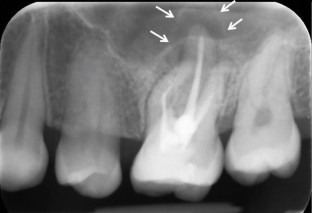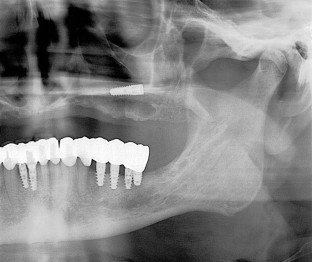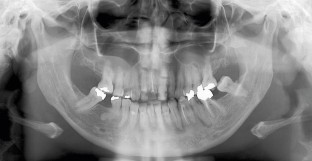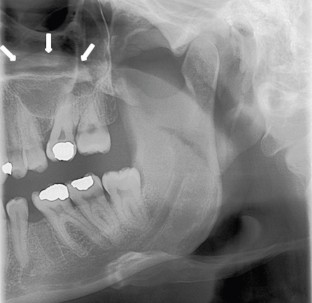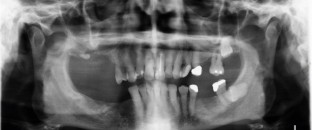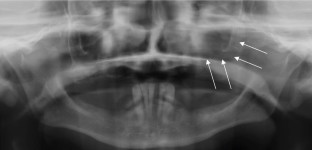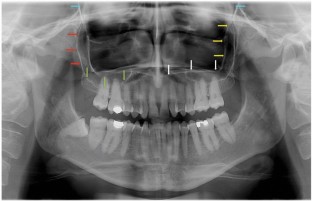 References
1.

Sargi Z B, Casiano R R. Surgical anatomy of the paranasal sinuses. In Kountakis S E, Önerci M (eds) Rhinologic and Sleep Apnea Surgical Techniques. pp 17-26. Berlin: Springer Berlin Heidelberg, 2007.

2.

Bell G W, Joshi B B, Macleod R I. Maxillary sinus disease: diagnosis and treatment. Br Dent J 2011; 210: 113-118.

3.

UK Government. The Ionising Radiation (Medical Exposure) Regulations 2017. 2017. Available at http://www.legislation.gov.uk/uksi/2017/1322/made (accessed August 2018).

4.

Dave M, Horner K. Challenges in X-ray diagnosis: a review of referrals for specialist opinion. Br Dent J 2017; 222: 431-437.

5.

Underwood A S. An Inquiry into the Anatomy and Pathology of the Maxillary Sinus. J Anat Physiol 1910; 44(Pt 4): 354-369.

6.

Pommer B, Ulm C, Lorenzoni M, Palmer R, Watzek G, Zechner W. Prevalence, location and morphology of maxillary sinus septa: systematic review and meta-analysis. J Clin Periodontol 2012; 39: 769-773.

7.

Kim M J, Jung U W, Kim C S et al. Maxillary Sinus Septa: Prevalence, Height, Location, and Morphology. A Reformatted Computed Tomography Scan Analysis. J Periodontol 2006; 77: 903-908.

8.

Ata-Ali J, Diago-Vilalta J V, Melo M et al. What is the frequency of anatomical variations and pathological findings in maxillary sinuses among patients subjected to maxillofacial cone beam computed tomography? A systematic review. Med Oral Patol Oral Cir Bucal 2017; DOI: 10.4317/medoral.21456.

9.

van den Bergh J P, ten Bruggenkate C M, Disch F J, Tuinzing D B. Anatomical aspects of sinus floor elevations. Clin Oral Implants Res 2000; 11: 256-265.

10.

Gandhi K R, Wabale R N, Siddiqui A U, Farooqui M S. The incidence and morphology of maxillary sinus septa in dentate and edentulous maxillae: a cadaveric study with a brief review of the literature. J Korean Assoc Oral Maxillofac Surg 2015; 41: 30-36.

11.

Lana J P, Carneiro P M, Machado Vde C, de Souza P E, Manzi F R, Horta M C. Anatomic variations and lesions of the maxillary sinus detected in cone beam computed tomography for dental implants. Clin Oral Implants Res 2012; 23: 1398-1403.

12.

Erdem T, Aktas D, Erdem G, Miman M C, Ozturan O. Maxillary sinus hypoplasia. Rhinology 2002; 40: 150-153.

13.

Jafari-Pozve N, Sheikhi M, Ataie-Khorasgani M, Jafari-Pozve S. Aplasia and hypoplasia of the maxillary sinus: A case series. Den Res J 2014; 11: 615-617.

14.

Christensen O, Gilhuus-Moe O. Surgical treatment of chronic hyperplastic sinusitis and maxillary sinus empyema of oral/dental origin. Int J Oral Surg 1979; 8: 276-282.

15.

Drumond J P N, Allegro B B, Novo N F, de Miranda S L, Sendyk W R. Evaluation of the Prevalence of Maxillary Sinuses Abnormalities through Spiral Computed Tomography (CT). Int Arch Otorhinolaryngol 2017; 21: 126-133.

16.

Mallya S M, Lam E W N. White and Pharoah's Oral Radiology Principles and Interpretation. 8th ed. St Louis: Mosby, 2018.

17.

Levi I, Halperin-Sternfeld M, Horwitz J, Zigdon-Giladi H, Machtei E E. Dimensional changes of the maxillary sinus following tooth extraction in the posterior maxilla with and without socket preservation. Clin Implant Dent Relat Res 2017; 19: 952-958.

18.

Hamdy R M, Abdel-Wahed N. Three-dimensional linear and volumetric analysis of maxillary sinus pneumatization. J Adv Res 2014; 5: 387-395.

19.

Alkurt M T, Peker I, Demirel O, Akay G, Gungor K, Ucok O. The prevalence of antral exostoses in the maxillary sinuses, evaluated by cone-beam computed tomography. J Dent Sci 2016; 11: 225-230.

20.

Ohba T, Langlais R P, Langland O E. Antral exostosis in panoramic radiographs. Oral Surg Oral Med Oral Pathol 1993; 76: 530-533.

21.

Kaplan B A, Kountakis S E. Diagnosis and pathology of unilateral maxillary sinus opacification with or without evidence of contralateral disease. Laryngoscope 2004; 114: 981-985.

22.

Chen H J, Chen H S, Chang Y L, Huang Y C. Complete Unilateral Maxillary Sinus Opacity in Computed Tomography. J Formos Med Assoc 2010; 109: 709-715.

23.

Ogata Y, Okinaka Y, Takahashi M. Antrolith associated with aspergillosis of the maxillary sinus: Report of a case. J Oral Maxillofac Surg 1997; 55: 1339-1341.

24.

Shenoy V, Maller V, Maller V. Maxillary Antrolith: A Rare Cause of the Recurrent Sinusitis. Case Rep Otolaryngol 2013; DOI: 10.1155/2013/527152.

25.

Cohen M A, Packota G V, Hall M J, Steinberg J. Large asymptomatic antrolith of the maxillary sinus: Report of a case. Oral Surg Oral Med Oral Pathol 1991; 71: 155-157.

26.

Simuntis R, Kubilius R, Vaitkus S. Odontogenic maxillary sinusitis: a review. Stomatologija 2014; 16: 39-43.

27.

Abrahams J J, Glassberg R M. Dental disease: a frequently unrecognised cause of maxillary sinus abnormalities? AJR Am J Roentgenol 1996; 166: 1219-1223.

28.

Lim C G, Spanger M. Incidental maxillary sinus findings in patients referred for head and neck CT angiography. Singapore Dent J 2012; 33: 1-4.

29.

Patel N A, Ferguson B J. Odontogenic sinusitis: an ancient but under-appreciated cause of maxillary sinusitis. Curr Opin Otolaryngol Head Neck Surg 2012; 20: 24-28.

30.

Hansen A G, Helvik A S, Nordgård S et al. Incidental findings in MRI of the paranasal sinuses in adults: a population-based study (HUNT MRI). BMC Ear Nose Throat Disord 2014; 14: 13.

31.

Karikal A, Sharma S M, Gopinath A, Karikal A. Osteolytic nasal polyp of the maxillary sinus mimicking malignancy. Contemp Clin Dent 2014; 5: 397-401.

32.

Mandour Z M. Antrochoanal polyp in paediatric age group. Egypt J ENT Allied Sci 2017; 18: 17-21.

33.

Frosini P, Picarella G, De Campora E. Antrochoanal polyp: analysis of 200 cases. Acta Otorhinolaryngol Ital 2009; 29: 21-26.

34.

Donizeth-Rodrigues C, Fonseca-Da Silveira M, Gonçalves-De Alencar A H, GarciaSantosSilva M A, FranciscoDeMendonça E, Estrela C. Three-dimensional images contribute to the diagnosis of mucous retention cyst in maxillary sinus. Med Oral Patol Oral Cir Bucal 2013; DOI: 10.4317/medoral.18141.

35.

Wang J H, Jang Y J, Lee B J. Natural Course of Retention Cysts of the Maxillary Sinus: Long-Term Follow-Up Results. Laryngoscope 2007; 117: 341-344.

36.

Lund V J, Clarke P M, Swift A C, McGarry G W, Kerawala C, Carnell D. Nose and paranasal sinus tumours: United Kingdom National Multidisciplinary Guidelines. J Laryngol Otol 2016; DOI: 10.1017/S0022215116000530.

37.

Dooley L, Shah J. Management of the neck in maxillary sinus carcinomas. Curr Opin Otolaryngol Head Neck Surg 2015; 23: 107-114.

38.

Stelow E B, Bishop J A. Update from the 4th Edition of the World Health Organisation Classification of Head and Neck Tumours: Tumours of the Nasal Cavity, Paranasal Sinuses and Skull Base. Head Neck Pathol 2017; 11: 3-15.

39.

Dulguerov P, Jacobsen M S, Allal A S, Lehmann W, Calcaterra T. Nasal and paranasal sinus carcinoma: are we making progress? A series of 220 patients and a systematic review. Cancer 2001; 92: 3012-3029.

40.

Santos M R M, Servato J P S, Cardoso S V et al. Squamous cell carcinoma at maxillary sinus: clinicopathologic data in a single Brazilian institution with review of literature. Int J Clin Exp Pathol 2014; 7: 8823-8832.

41.

Mehanna P, Smith G. Maxillary carcinoma: A wolf in sheep's clothing. Can Fam Physician 2009; 55: 262-264.

42.

Wieneke J A, Koeller K K. Head Neck Pathol Radiology Pathology Classics. Head Neck Pathol 2007; 1: 99-101.

43.

Kawaguchi M, Kato H, Tomita H et al. Imaging Characteristics of Malignant Sinonasal Tumours. J Clin Med 2017; DOI: 10.3390/jcm6120116.
Ethics declarations
The authors have no conflicts of interest to declare for this article.
About this article
Cite this article
Dave, M., Loughlin, A., Walker, E. et al. Challenges in plain film radiographic diagnosis for the dental team: a review of the maxillary sinus. Br Dent J 228, 587–594 (2020). https://doi.org/10.1038/s41415-020-1524-8