Abstract
The commercial marketplace has seen a rapid increase in the number of over-the-counter charcoal-containing mouthwashes. The purpose of this systemic review was to examine the clinical and laboratory evidence supporting therapeutic claims of efficacy and safety of use of charcoal-based mouthwashes. Secondly, the product labels and information of 36 commercially marketed charcoal mouthwashes were reviewed for active ingredients. Only 8% of charcoal mouthwashes contained an active ingredient, such as cetylpyridinium chloride or chlorhexidine. There is insufficient evidence to substantiate the therapeutic and cosmetic marketing claims of charcoal-based mouthwashes, including antimicrobial activity, anti-halitosis, tooth whitening, periodontal disease control, caries reduction and tooth remineralisation, among others. Moreover, there is no available information on charcoal particulate size or abrasivity of any of these products. Dental clinicians should advise their patients to exercise caution when using over-the-counter charcoal-containing mouthwashes because of the lack of evidence supporting therapeutic or cosmetic effectiveness as well as safety.
Access options
Subscribe to Journal
Get full journal access for 1 year
$499.00
only $20.79 per issue
All prices are NET prices.
VAT will be added later in the checkout.
Rent or Buy article
Get time limited or full article access on ReadCube.
from$8.99
All prices are NET prices.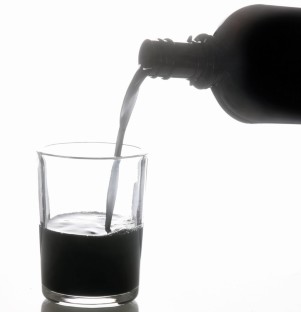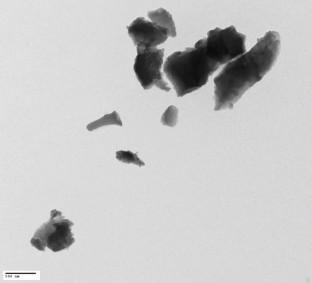 References
1.

Parashar A. Mouthwashes and their use in different oral conditions. Sch J Dent Sci 2015; 2: 186-191.

2.

American Dental Association. Oral health topics: mouthwash (mouthrinse). 2019. Available at https://www.ada.org/en/member-center/oral-health-topics/mouthrinse (accessed November 2019).

3.

Brooks J K, Bashirelahi N, Reynolds M A. Charcoal and charcoal-based dentifrices: a literature review. J Am Dent Assoc 2017; 148: 661-670.

4.

Wilcox L R, Wiemann A H. Effect of a final alcohol rinse on sealer coverage of obturated root canals. J Endod 1995; 21: 256-258.

5.

Gelskey S C, White J M, Gelskey D E, Kremers W. Vapor emissions resulting from Nd: YAG laser interaction with tooth structure. Dent Mater 1998; 14: 453-457.

6.

Todorović V. Acute phenol poisoning. Med Pregl 2003; 56: 37-41.

7.

Tayanin G L, Bratthall D. Black teeth: beauty or caries prevention? Practice and beliefs of the Kammu people. Community Dent Oral Epidemiol 2006; 34: 81-86.

8.

Katugampola R P, Anstey A V, Finlay A Y et al. A management algorithm for congenital erythropoietic porphyria derived from a study of 29 cases. Br J Dermatol 2012; 167: 888-900.

9.

Mills M R, Arias-Salazar K, Baynes A et al. Removal of ecotoxicity of 17α-ethinylestradiol using TAML/peroxide water treatment. Sci Rep 2015; DOI: 10.1038/srep10511.

10.

Agarkov N M, Gontarev S N, Lutsenko V D, Yakovlev A P, Ivanov A V. Mathematical-cartographic modeling and forecasting of caries and acute apical periodontitis incidence in pediatric population. Stomatologiia (Mosk) 2017; 96: 48-55.

11.

Gupta P, Shetty H. Use of natural products for oral hygiene maintenance: revisiting traditional medicine. J Complement Integr Med 2018; DOI: 10.1515/jcim-2015-0103.

12.

Egas L S, Reis E N, da Silva L F et al. Cervicofacial necrotizing fasciitis and drugs. J Craniofac Surg 2018; DOI: 10.1097/SCS.0000000000004679.

13.

Vaz V T, Jubilato D P, Oliveiro M R et al. Whitening toothpaste containing activated charcoal, blue covarine, hydrogen peroxide or microbeads: which one is the most effective? J Appl Oral Sci 2019; DOI: 10.1590/1678-7757-2018-0051.

14.

Ravasi D, König R, Principi P, Perale G, Demarta A. Effect of powdered activated carbon as advanced step in wastewater treatments on antibiotic resistant microorganisms. Curr Pharm Biotechnol 2019; 20: 63-75.

15.

Thamke M V, Beldar A, Thakkar P, Murkute S, Ranmare V, Hudwekar A. Comparison of bacterial contamination and antibacterial efficacy in bristles of charcoal toothbrushes versus noncharcoal toothbrushes: a microbiological study. Contemp Clin Dent 2018; 9: 463-467.

16.

Tembhurkar A R, Dongre S. Studies on fluoride removal using adsorption process. J Environ Sci Eng 2006; 48: 151-156.

17.

Mondal N K, Bhaumik R, Roy P, Das B, Datta J K. Investigation on fixed bed column performance of fluoride adsorption by sugarcane charcoal. J Environ Biol 2013; 34: 1059-1064.

18.

Gao H, Zhang Z, Wan X. Influences of charcoal and bamboo charcoal amendment on soil-fluoride fractions and bioaccumulation of fluoride in tea plants. Environ Geochem Health 2012; 34: 551-562.

19.

Horowitz H S, Heifetz S B, Driscoll W S. Partial defluoridation of a community water supply and dental fluorosis. Health Serv Rep 1972; 87: 451-455.

20.

Riley P, Moore D, Ahmed F, Sharif M O, Worthington H V. Xylitol-containing products for preventing dental caries in children and adults. Cochrane Database Syst Rev 2015; DOI: 10.1002/14651858.CD010743.pub2.

21.

Yamazaki H, Fujieda M, Togashi M et al. Effects of the dietary supplements, activated charcoal and copper chlorophyllin, on urinary excretion of trimethylamine in Japanese trimethylaminuria patients. Life Sci 2004; 74: 2739-2747.

22.

Kvalheim S F, Marthinussen M C, Haugen D F, Berg E, Strand G V, Lie S A. Randomized controlled trial of the effectiveness of three different oral moisturizers in palliative care patients. Eur J Oral Sci 2019; DOI: 10.1111/eos.12655.

23.

Mercadante V, Al Hamad A, Lodi G, Porter S, Fedele S. Interventions for the management of radiotherapy-induced xerostomia and hyposalivation: a systematic review and meta-analysis. Oral Oncol 2017; 66: 64-74.

24.

Greenwall L H, Greenwall-Cohen J, Wilson N H. Charcoal-containing dentifrices. Br Dent J 2019; 226: 697-700.

25.

Epple M, Meyer F, Enax J. A critical review of modern concepts for teeth whitening. Dent J (Basel) 2019; DOI: 10.3390/dj7030079.

26.

Supranoto S C, Slot D E, Addy M, Van der Weijden G A. The effect of chlorhexidine dentifrice or gel versus chlorhexidine mouthwash on plaque, gingivitis, bleeding and tooth discoloration: a systematic review. Int J Dent Hyg 2015; 13: 83-92.

27.

Sepetdjian E, Saliba N, Shihadeh A. Carcinogenic PAH in waterpipe charcoal products. Food Chem Toxicol 2010; DOI: 10.1016/j.fct.2010.08.033.

28.

US Department of Health and Human Services. Substances listed in the fourteenth report on carcinogens. 2016. Available at https://ntp.niehs.nih.gov/ntp/roc/content/listed_substances_508.pdf (accessed November 2019).

29.

Franco E L, Kowalski L P, Oliveira B V et al. Risk factors for oral cancer in Brazil: a case-control study. Int J Cancer 1989; 43: 992-1000.

30.

Bouvard V, Loomis D, Guyton K Z et al. Carcinogenicity of consumption of red and processed meat. Lancet Oncol 2015; 16: 1599-1600.

31.

Shield K D, Soerjomataram I, Rehm J. Alcohol use and breast cancer: a critical review. Alcohol Clin Exp Res 2016; 40: 1166-1181.

32.

Matejcic M, Gunter M J, Ferrari P. Alcohol metabolism and oesophageal cancer: a systematic review of the evidence. Carcinogenesis 2017; 38: 859-872.

33.

Guillén-Mancina E, Calderón-Montaño J M, López-Lázaro M. Avoiding the ingestion of cytotoxic concentrations of ethanol may reduce the risk of cancer associated with alcohol consumption. Drug Alcohol Depend 2018; 183: 201-204.

34.

Matsushita H, Takaki A. Alcohol and hepatocellular carcinoma. BMJ Open Gastroenterol 2019; DOI: 10.1136/bmjgast-2018-000260.

35.

Gandini S, Negri E, Boffetta P, La Vecchia C, Boyle P. Mouthwash and oral cancer risk quantitative meta-analysis of epidemiologic studies. Ann Agric Environ Med 2012; 19: 173-180.

36.

Lachenmeier D W, Gumbel-Mako S, Sohnius E M, Keck-Wilhelm A, Kratz E, Mildau G. Salivary acetaldehyde increase due to alcohol-containing mouthwash use: a risk factor for oral cancer. Int J Cancer 2009; 125: 730-735.

37.

Webber L P, Pellicioli A C, Magnusson A S et al. Nuclear changes in oral mucosa of alcoholics and crack cocaine users. Hum Exp Toxicol 2016; 35: 184-193.

38.

Fox S A, Currie S S, Dalley A J, Farah C S. Transcriptome changes induced in vitro by alcohol-containing mouthwashes in normal and dysplastic oral keratinocytes. J Oral Pathol Med 2018; 47: 511-518.

39.

Calderón-Montaño J M, Jiménez-Alonso J J, Guillén-Mancina E, Burgos-Morón E, López-Lázaro M. A 30-s exposure to ethanol 20% is cytotoxic to human keratinocytes: possible mechanistic link between alcohol-containing mouthwashes and oral cancer. Clin Oral Investig 2018; 22: 2943-2946.

40.

Epithelial pathology. In Neville B W, Damm D D, Allen C M, Chi AC (eds) Oral and Maxillofacial Pathology. 4th ed. pp 376. St. Louis: Elsevier, 2016.

41.

National Toxicology Program. NTP toxicology and carcinogenesis studies of benzyl alcohol (CAS No. 100516) in F344/N rats and B6C3F1 mice (gavage studies). Natl Toxicol Program Tech Rep Ser 1989; 343: 1-158.

42.

Brooks J K, Bashirelahi N, Reynolds M A. More on charcoal and charcoal-based dentifrices. J Am Dent Assoc 2017; 148: 785.

43.

Karadas M. Efficacy of whitening oral rinses and dentifrices on color stability of bleached teeth. Acta Biomater Odontol Scand 2015; 1: 29-34.

44.

Yaacob H B, Park A W. Dental abrasion pattern in a selected group of Malaysians. J Nihon Univ Sch Dent 1990; 32: 175-180.

45.

Pertiwi U I, Eriwati Y K, Irawan B. Surface changes of enamel after brushing with charcoal toothpaste. J Physics Conf Series 2017; DOI: 10.1088/1742-6596/884/1/012002.

46.

Opstrup M S, Jemec G B, Garvey L H. Chlorhexidine allergy: on the rise and often overlooked. Curr Allergy Asthma Rep 2019; 19: 23.

47.

Isaac-Renton M, Li M K, Parsons L M. Cinnamon spice and everything not nice: many features of intraoral allergy to cinnamic aldehyde. Dermatitis 2015; 26: 116-121.

48.

Worm M, Jeep S, Sterry W, Zuberbier T. Perioral contact dermatitis caused by L-carvone in toothpaste. Contact Dermatitis 1998; 38: 338.

49.

DeKoven J G, Warshaw E M, Zug K A et al. North American contact dermatitis group patch test results: 2015-2016. Dermatitis 2018; 29: 297-309.

50.

De Groot A C. Contact allergy to and other adverse effects of fragrances: a brief overview. Dermatitis 2019; DOI: 10.1097/DER.0000000000000463.

51.

Reker D, Blum S M, Steiger C et al. "Inactive" ingredients in oral medications. Sci Transl Med 2019; DOI: 10.1126/scitranslmed.aau6753.

52.

Rostami A M, Brooks J K. Intraoral chemical burn from use of 3% hydrogen peroxide. Gen Dent 2011; 59: 504-506.

53.

Brooks J K. Chemical burn to the gingiva after misuse of an over-the-counter oral whitening mouthwash. Gen Dent 2017; 65: 34-36.
Acknowledgements
The authors express their appreciation to Mr. Mark Teske for his photographic expertise in preparation of Figure 1, The Photo and Graphics Group, University of Maryland School of Medicine.
Ethics declarations
None of the authors reported any financial disclosures.
About this article
Cite this article
Brooks, J., Bashirelahi, N., Hsia, Rc. et al. Charcoal-based mouthwashes: a literature review. Br Dent J 228, 290–294 (2020). https://doi.org/10.1038/s41415-020-1265-8
Further reading
Numan Aydın

,

Serpil Karaoglanoglu

&

Elif Aybala Oktay

Journal of Esthetic and Restorative Dentistry (2020)

Christian Gonçalves Schwarzbold

,

Carlos Enrique Cuevas‐Suárez

,

Rafael Rocha Pacheco

,

Juliana Silva Ribeiro

,

Neftali Lenin Villarreal Carreño

,

Rafael Guerra Lund

&

Evandro Piva

Journal of Esthetic and Restorative Dentistry (2020)