Abstract
Introduction The practice of dentistry has become increasingly commercialised and commodified. Conflicts between the commercial and professional obligations that dental practitioners face have been discussed in the academic literature. This review collates the available information and discusses how the area of commercialism and professionalism has developed.
Methods A scoping review was carried out to assess the current literature in this area. Several databases were searched using relevant terms. Following collection of literature sources these were initially screened for duplication.
Results Of the total of 141 sources which were reviewed by title, abstract and keywords, 47 sources were selected for full text review. Qualitative synthesis revealed the three overarching themes of: (1) preserving professional values; (2) the realities of dental practice; and (3) contrasting and conflicting priorities.
Conclusion The interaction between commercialism and professionalism presented in the reviewed literature suggested that commercial interests in dentistry are a direct threat to professional values. Accompanying this discussion was a relative dearth of pragmatic exploration of how this conflict might be managed. There was also a lack of consideration of how the corporatisation of dental businesses might affect - whether positively or negatively - the nexus between commercial and professional obligations in dentistry.
Access options
Subscribe to Journal
Get full journal access for 1 year
$499.00
only $20.79 per issue
All prices are NET prices.
VAT will be added later in the checkout.
Rent or Buy article
Get time limited or full article access on ReadCube.
from$8.99
All prices are NET prices.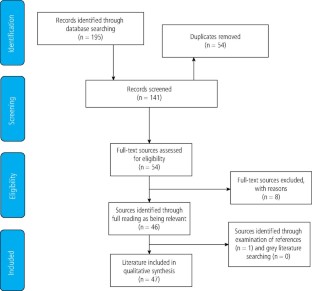 References
1.

Masella R S. Renewing professionalism in dental education: overcoming the market environment. J Dent Educ 2007; 71: 205-216.

2.

Botto R W. Addressing the marketplace mentality and improving professionalism in dental education: response to Richard Masella's "Renewing professionalism in dental education". J Dent Educ 2007; 71: 217-221.

3.

Patthoff D E. The need for dental ethicists and the promise of universal patient acceptance: response to Richard Masella's "Renewing professionalism in dental education". J Dent Educ 2007; 71: 222-226.

4.

Holden A C L. Consumer-driven and commercialised practice in dentistry: an ethical and professional problem? Med Health Care Philos 2018; 21: 583-589.

5.

General Dental Council. Standards for the Dental Team. 2013.

6.

The Dental Board of Australia. Code of Conduct for Registered Health Practitioners. 2014.

7.

Horne W C. Transactions of the American Dental Association, at its sixth annual session. Dental Cosmos 1866; 8: 62-90.

8.

Arksey H, O'Malley L. Scoping studies: towards a methodological framework. Int J Soc Res Methodol 2005; 8: 19-32.

9.

Levac D, Colquhoun H, O'Brien K. Scoping Studies: advancing the methodology Implement Sci 2010; 5: 69

10.

The Joanna Briggs Institute. The Joanna Briggs Institute Reviewers' Manual 2015: Methodology for JBI scoping reviews. Adelaide, 2015.

11.

Christensen G J. The credibility of dentists. J Am Dent Assoc 2001; 132: 1163-1165.

12.

Christensen G J. The perception of professionalism in dentistry. J Am Dent Assoc 2002; 133: 499-501.

13.

Lyons H. Commercialism; professionalism. Viva la difference. Virginia Dent J 1983; 60: 16-17.

14.

Downie R S. Professions and professionalism. J Philosoph Educ 1990; 24: 147-159.

15.

Gillis M R, McNally M E. The influence of industry on dental education. J Dent Educ 2010; 74: 1095-1105.

16.

Hans M G, Valiathan M. Bobbing for apples in the garden of eden. Seminars in Orthodontics 2005; 11: 86-93.

17.

Holden A C L. Dentistry's social contract and the loss of professionalism. Aus Dent J 2017; 62: 79-83.

18.

Ozar D T, Sokol D J, Patthoff D E. Dental ethics at chairside: Professional obligations and practical applications. 3rd ed. pp 1-358. 2018.

19.

Jerrold L, Karkhanehchi H. Advertising, commercialism, and professionalism: a history of the ethics of advertising in dentistry. J Am Coll Dent 2000; 67: 39-44.

20.

Strong D. Enforcement of commercial violations by health professional regulatory boards: A research note. J Health Human Services Admin 2005; 28: 366-385.

21.

Kelleher M G D. The 'Daughter Test' in aesthetic ('esthetic') or cosmetic dentistry. Dent Update 2010; 37: 5-11.

22.

Nash D A. A larger sense of purpose: dentistry and society. The Journal of the American College of Dentists. 2007; 742: 27-33.

23.

Rule JT. How dentistry should approach its problems: a vote for professionalism. J Am Coll Dent 2010; 77: 59-67.

24.

Kemparaj V, Panchmal G, Kadalur U. The Top 10 ethical challenges in dental practice in Indian scenario: Dentist perspective. Contemp Clin Dent 2018; 9: 97-104.

25.

Badger G R, Fryer C E S, Giannini P J, Townsend J A, Huja S. Helping dental students make informed decisions about private practice employment options in a changing landscape. J Dent Educ 2015; 79: 1396-1401.

26.

Wasoski R L. Stress, professional burnout and dentistry. J Okla Dent Assoc 1995; 86: 28-30.

27.

Schönwetter D J, Schwartz B. Comparing practice management courses in Canadian Dental Schools. J Dent Educ 2018; 82: 501-509.

28.

Fischer J E, Marchant T. Owners' insights into private practice dentistry in New South Wales and the Australian Capital Territory. Aus Dent J 2010; 55: 423-429.

29.

Gallagher J E, Patel R, Donaldson N, Wilson N H F. The emerging dental workforce: Why dentistry? A quantitative study of final year dental students' views on their professional career. BMC Oral Health 2007; 7.

30.

Calnan M, Silvester S, Manley G, Taylor-Gooby P. Doing business in the NHS: Exploring dentists' decisions to practise in the public and private sectors. Sociol Health Illness 2000; 22: 742-764.

31.

Harris R, Brown S, Holt R, Perkins E. Do institutional logics predict interpretation of contract rules at the dental chair-side? Soc Sci Med 2014; 122: 81-89.

32.

Dancer J M, Taylor C T. Dentistry is different: practitioner perceptions of the business of dentistry. Clinician in Management 2007; 15: 11-27.

33.

Harris R, Holt R. Interacting institutional logics in general dental practice. Soc Sci Med 2013; 94: 63-70.

34.

Harris R, Garner J, Perkins E. A discourse of disconnection - Challenges to clinical engagement and collaborative dental commissioning. Br Dent J 2015; 218: 393-397.

35.

Mcdonald R, Cheraghi-Sohi S, Sanders C, Tickle M. Changes to financial incentives in English dentistry 2006-2009: a qualitative study. Community Dent Oral Epidemiol 2012; 40: 468-473.

36.

Ocek Z A, Vatansever K. Perceptions of Turkish dentists of their professional identity in a market-orientated system. Int J Health Serv 2014; 44: 593-613.

37.

Taylor-Gooby P, Sylvester S, Calnan M W, Manley G. Knights, Knaves and gnashers: professional values and private dentistry. J Soc Policy 2000; 29: 375-395.

38.

Taibah S M. Dental professionalism and influencing factors: patients' perception. Patient Prefer Adherence 2018; 12: 1649-1658.

39.

Yamalik N. Dentist-patient relationship and quality care 1. Introduction. Int Dent J 2005; 55: 110-112.

40.

Patthoff D E, Levin R. Balancing business with professionalism. J Am Dent Assoc 2003; 134: 1431-1432.

41.

Nash D A. A tension between two cultures. dentistry as aprofession and dentistry as proprietary. J Dent Educ 1994; 58: 301-306.

42.

Holden A C L. Cosmetic dentistry: A socioethical evaluation. Bioethics 2018; 32: 602-610.

43.

Welie J V M. Is dentistry a profession? Part 1. Professionalism defined. J Can Dent Assoc 2004; 70: 529-532.

44.

Welie J V M. Is dentistry a profession? Part 3. Future challenges. J Can Dent Assoc 2004; 70: 675-678.

45.

Cerjan-Letica G. A pyramid of professional and business responsibility in Croatian dental medicine. [Croatian, English]. Acta Stomatologica Croatica 2010; 44: 101-109.

46.

Chambers D. Commercialism in dentistry and its victims. J Am Coll Dent 2006; 73: 2-3.

47.

Christensen G J. Ethics in the dental profession - 2006. J Esthetic Restorative Dent 2006; 18: 171-175.

48.

Nash D A. On ethics in the profession of dentistry and dental education. Eur J Dent Educ 2007; 11: 64-74.

49.

Trathen A, Gallagher J E. Dental professionalism: Definitions and debate. Br Dent J 2009; 206: 249-253.

50.

Newsome P R, Langley P P. Professionalism, then and now. Br Dent J 2014; 216: 497-502.

51.

Dharamsi S, Pratt D D, MacEntee M I. How dentists account for social responsibility: economic imperatives and professional obligations. J Dent Educ 2007; 71: 1583-1592.

52.

Holt V P. Dentistry as a business: in search of the moral high ground. Prim Dent Care 2010; 17: 137-142.

53.

Zijlstra-Shaw S, Robinson P G, Roberts T. Assessing professionalism within dental education; the need for a definition. Eur J Dent Educ 2012; 16: e128-e136.
About this article
Cite this article
Holden, A., Adam, L. & Thomson, W. The relationship between professional and commercial obligations in dentistry: a scoping review. Br Dent J 228, 117–122 (2020). https://doi.org/10.1038/s41415-020-1195-5