Abstract
Enamel hypomineralisation is a qualitative defect, with reduced mineralisation resulting in discoloured enamel in a tooth of normal shape and size. Because the enamel is weaker, teeth can undergo post eruptive breakdown, resulting in missing enamel. Enamel hypoplasia is a quantitative defect of the enamel presenting as pits, grooves, missing enamel or smaller teeth. It can sometimes be difficult to differentiate between the two. In this review paper, we aim to explain the importance of differentiating between the two conditions, and how to manage patients presenting with enamel defects.
This is a preview of subscription content
Access options
Subscribe to Journal
Get full journal access for 1 year
$119.00
only $4.96 per issue
All prices are NET prices.
VAT will be added later in the checkout.
Tax calculation will be finalised during checkout.
Buy article
Get time limited or full article access on ReadCube.
$32.00
All prices are NET prices.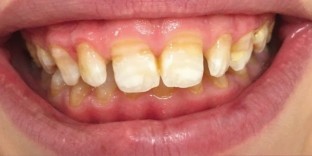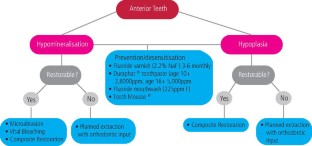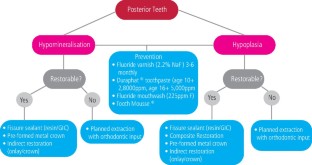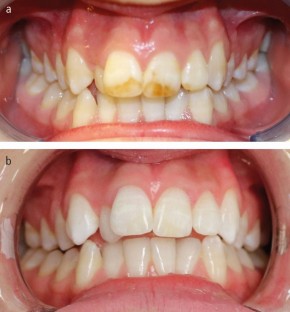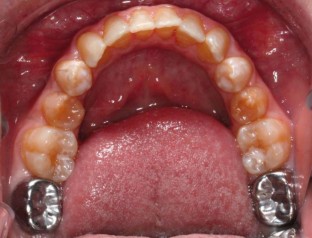 References
Seow W K. Developmental defects of enamel and dentine: challenges for basic science research and clinical management. Aus Dent J 2014; 1: 143-54.

Beentjes V E, Weerheijm K L, Groen H J. Factors involved in the aetiology of molar-incisor hypomineralisation (MIH). Eur J Paediatr Dent 2002; 3: 9-13.

Craig S A, Baker S R, Rodd H D. How do children view other children who have visible enamel defects? Int J Paediatr Dent 2015; 25: 399-408.

Weerheijm K L, Jälevik B, Alaluusua S. Molar-incisor hypomineralisation. Caries Res 2001; 35: 390-1.

Zhao D, Dong B, Yu D, Ren Q, Sun Y. The prevalence of molar incisor hypomineralization: evidence from 70 studies. Int J Paediatr Dent 2018; 28: 170-179.

Elfrink M E, Cate J M, Jaddoe V W, Hofman A, Moll H A, Veerkamp J S. Deciduous molar hypomineralization and molar incisor hypomineralization. J Dent Res 2012-91: 551-5.

Mahoney E, Ismail F S, Kilpatrick N, Swain M. Mechanical properties across hypomineralized/hypoplastic enamel of first permanent molar teeth. Eur J Oral Sci 2004; 112: 497-502.

William V, Burrow M F, Palamara J E, Messer L B. Microshear bond strength of resin composite to teeth affected by molar hypomineralisation using 2 adhesive systems. Pediatric Dent 2006; 28: 233-41.

Scottish Clinical Dental Effectiveness Programme (SCDEP). Prevention and management of dental caries in 2018. Available online at http://www.sdcep.org.uk/wp-content/uploads/2018/05/SDCEP-Prevention-and-Management-of-Dental-Caries-in-Children-2nd-Edition.pdf (accessed 3rd March 2019).

Ekambaram M, Yiu C K. Bonding to hypomineralized enamel - A systematic review. Int J Adhes Adhes 2016; 69: 27-32.
About this article
Cite this article
Patel, A., Aghababaie, S. & Parekh, S. Hypomineralisation or hypoplasia?. Br Dent J 227, 683–686 (2019). https://doi.org/10.1038/s41415-019-0782-9
Published:

Issue Date:

DOI: https://doi.org/10.1038/s41415-019-0782-9
Further reading
BDJ Student (2021)

Judith Humphreys
Fadi Jarad
Sondos Albadri

British Dental Journal (2021)