Abstract
During the late Victorian and Edwardian period, the local landowner, the 7th Earl De La Warr, instigated the development of the rural Sussex village of Bexhill into the fashionable seaside resort of Bexhill-on-Sea. Famous at the time for the introduction of mixed bathing and the first motor races to be held in the United Kingdom, the resort had a population of around 15,000 people by the outbreak of the Great War. This 30-year period also coincides with the development of dentistry from an apprenticed trade to the beginnings of a regulated profession. There has been little previous research into the lives of those who entered the profession in the early stages of its development. Using primary sources, such as census records, local directories and newspapers, as well as the dental register and journals, the ebb and flow of general dental practitioners into the rapidly growing coastal resort from 1880 is described. The family origins, qualifications and entrepreneurial nature of these dentists are discussed.
Access options
Subscribe to Journal
Get full journal access for 1 year
$737.00
only $30.71 per issue
All prices are NET prices.
VAT will be added later in the checkout.
Rent or Buy article
Get time limited or full article access on ReadCube.
from$8.99
All prices are NET prices.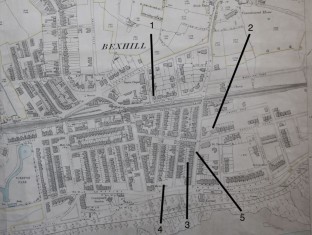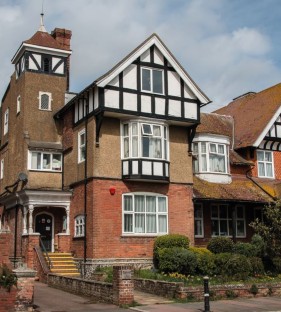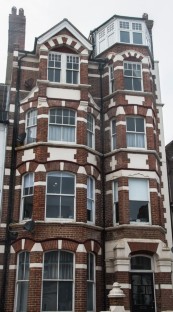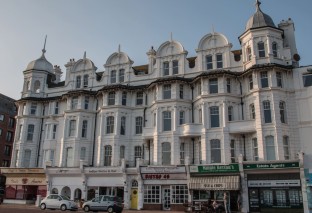 References
1.

Muthesius S. The English Terraced House. Boston, USA: Yale University, 1982.

2.

Porter J. BexhillonSea, A History. Chichester, UK: Phillimore, 2004.

3.

Gelbier S. 125 years of developments in dentistry, 1880-2005 Part 2: Law and the dental profession. Br Dent J 2005; 199: 470-473.

4.

Hillam C. Brass plate and brazen influence: dental practices in the provinces, 1755-1855. Liverpool: Liverpool University Press, 1991.

5.

Pike's Directory to BexhillonSea. 1894.

6.

Hastings and St Leonard's Observer. 19 March 1892.

7.

Hastings and St Leonard's Observer. 1 October 1870.

8.

Hastings and St Leonard's Observer.11 March 1939.

9.

Bexhill-on-Sea Observer. 1 January 1910.

10.

Gray F. Bexhill Voices. Brighton: University of Sussex, 1994.

11.

Obituary: Joseph Miller. Br Dent J 1917; 38: 212.

12.

Personal communication. Worshipful Company of Cordwainers. 1915.

13.

BexhillonSea Observer. 18 March 1897.

14.

BexhillonSea Observer. 2 April 1898.

15.

Cannadine D. Lords and landlords, the aristocracy and the towns 1774-1967. Leicester: Leicester University Press, 1980.

16.

Fairley A. Bucking the trend: the life and times of the Ninth Earl De La Warr. BexhillonSea: The Pavillion Trust, 2001.

17.

Pooley S. Domestic servants and their urban employers: a case study of Lancaster 1880-1914. Econ Hist Rev 2009; 62: 405-429.
Acknowledgements
The author acknowledges with thanks, the help and advice of the staff at Bexhill Library, the BDA Library and the BDA Museum, and extends appreciation and thanks to Barbara Christmas for the photographs, as well as to David Radford and Alison Stockford for comments and suggestions on earlier drafts of this paper.
About this article
Cite this article
Hellyer, P. The growth of general dental practice in a developing Sussex seaside resort 1885-1916 - Part 1: the early settlers. Br Dent J 227, 419–425 (2019). https://doi.org/10.1038/s41415-019-0672-1
Further reading
British Dental Journal (2019)

British Dental Journal (2019)

British Dental Journal (2019)