The Society of British Dental Nurses (SBDN) are delighted to announce the appointment of Lisa Andrews as their new Charity Lead. Lisa is an Advisor to the Society and is passionate about volunteerism within dentistry for those who need dental and oral care the most. She has often provided support in delivering care and supported clinicians as part of local shelter schemes.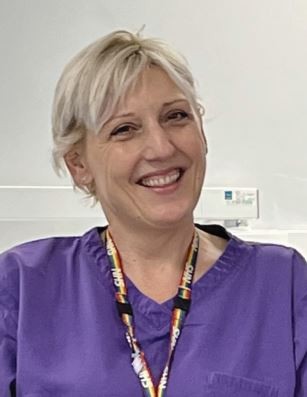 Lisa is a senior dental nurse and is part of the Hertfordshire special care trust. She has a wide range of post-registration qualifications and has also undertaken initial teaching and training qualifications. Last year Lisa was one of the 2022 winners of the Robin Davies DCP Research Awards, her research is looking at 'Parental knowledge of oral health in children with attention hyperactivity deficit disorder'.
Lisa said: 'Like many, I worry about the lack of GDPs to provide much-needed treatments. [Those accessing shelters] are trying to get their lives back on track and are often in terrible dental pain and I just want to help'.
About this article
Cite this article
New Charity Lead appointed. BDJ Team 10, 6 (2023). https://doi.org/10.1038/s41407-023-1882-6
Published:

Issue Date:

DOI: https://doi.org/10.1038/s41407-023-1882-6