BADN Presidential Column by Debra Worthington, President 2022-2024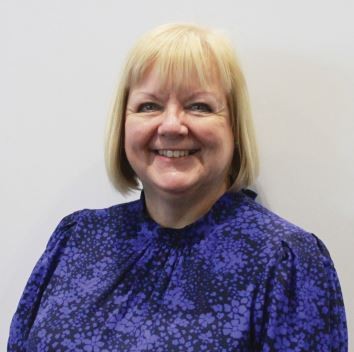 I continue to work on behalf of all dental nurses, meeting and speaking about the recruitment and retention issues faced by our profession.
BADN Dental Nurse Recruitment & Retention Survey
The BADN Dental Nurse Recruitment & Retention Survey is conducted on behalf of Dr Debbie Reed RDN, former BADN Chair, Fellow of the College of General Dentistry (CGDent), and Director of Studies in Advanced and Specialist Healthcare and Course Director of the MSc in Advanced and Specialist Health in Global and Lifelong Learning at the University of Kent.
Dr Reed said: 'I am delighted to be working with the British Association of Dental Nurses (BADN) on this survey because it is essential to gain insight into the dental nurse community at this time of uncertainty, and to gather that insight taking an ethically approved, methodologically sound research approach.
'The aim of the study is to provide understanding, by establishing a body of knowledge about the current state of the RDN workforce within the UK from the perspective of RDNs. As such, it is the intention to share the results of the study with the dental nurse community and associated stakeholders. This information then can be used to inform decisions regarding the measures most appropriate when seeking to retain and encourage RDNs to continue to contribute as part of the dental workforce within the UK.'
The report is now being compiled - I am sure it will make interesting reading.
BADN has recently launched its latest survey too. The number of dental exhibitions has increased significantly over the last few years and BADN wants to know whether dental nurses attend exhibitions, which ones they attend, why they don't attend, and what they want from exhibition organisers.
In addition, dental nurses often report being ignored at exhibitions by sales reps who mistakenly believe that dental nurses have no input into purchasing decisions. The survey aims to find out how much influence dental nurses have on the decision-making process.
Further details can be found on the BADN website.
General Dental Council open consultations
There is currently a GDC consultation on updating the guidance on indemnity and insurance. The proposed changes explain the different types of cover available and highlight the additional benefits that dental professionals should consider when arranging cover, such as advice and support for their wellbeing during a claim.
All interested and affected parties are invited to share their thoughts and views on the proposed updates by 20 June when the consultation closes.
The GDC is consulting on its proposal to improve its guidance to make it easier for dental professionals to understand what they need to report to their regulator, in the interests of patient safety and maintaining public confidence.
Dental professionals are required to report to the GDC any concerns they may have about their own or another dental professional's health, conduct, or performance that may risk patient safety or public confidence in the dental profession. They must also report any criminal or regulatory proceedings that they may be subject to. The new guidance will cover all these matters. The consultation is open until 8 June 2023.
The GDC has also been reviewing the Scope of Practice guidance and are proposing an approach that better supports professional decision-making. They have been exploring the concept of professionalism, and how they can provide the dental team with the right level of guidance and the space needed to make informed judgements relevant to the situations they encounter in practice.
The changes proposed in this consultation are part of a wider ambition to promote professional behaviours, skills, and attributes across dentistry. A key part of this move is to foster a system that supports and encourages professionalism and decision making that is centred on the best interests of patients. This consultation has recently closed.
Further details on all GDC consultations can be found on the GDC website: https://www.gdc-uk.org/about-us/what-we-do/consultations-and-responses.
About this article
Cite this article
Worthington, D. Recruitment and retention in dental nursing. BDJ Team 10, 4 (2023). https://doi.org/10.1038/s41407-023-1878-2
Published:

Issue Date:

DOI: https://doi.org/10.1038/s41407-023-1878-2