Handpiece maintenance shouldn't be stressful and time-consuming.
That's why, for 30 years, the Assistina range of handpiece reprocessing devices have been enabling professionals to streamline handpiece maintenance with ease.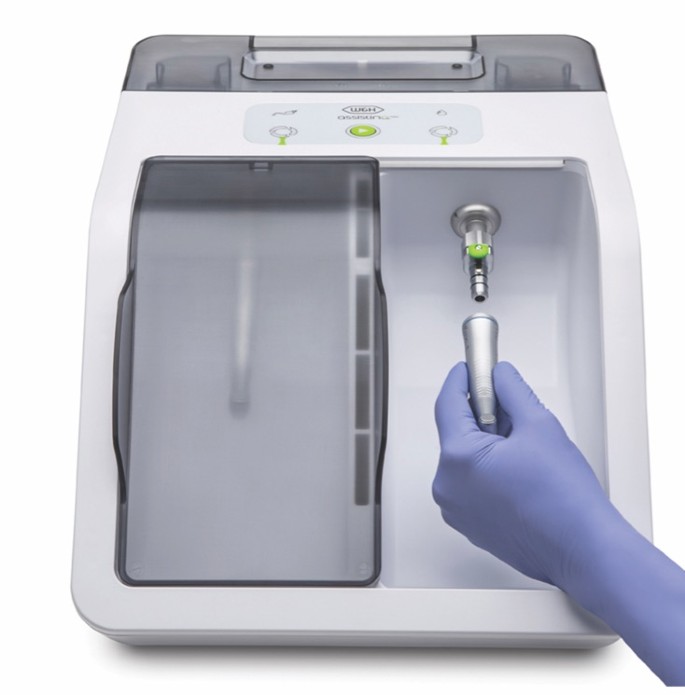 The Assistina Twin offers a unique duo-chamber system, meaning that handpieces can be lubricated quickly and efficiently in just ten seconds each. Furthermore, the latest generation of the Assistina Twin comes with Quick Connect by W&H - a dynamic adaptor solution that boosts efficiency by giving you the power to equip the maintenance device with the exact adaptors you need for your transmission instruments.
Join the thousands of professionals who have had their handpiece maintenance transformed by the Assistina Twin.
Contact the W&H team today.
To find out more visit www.wh.com/en_uk, call 01727 874990 or email office.uk@wh.com.
About this article
Cite this article
Three decades of unparalleled performance. BDJ Team 10, 49 (2023). https://doi.org/10.1038/s41407-023-1820-7
Published:

Issue Date:

DOI: https://doi.org/10.1038/s41407-023-1820-7