Ten years on from the introduction of direct access, in this exclusive interview, Miranda Steeples shares her view on this landmark anniversary and what the future holds.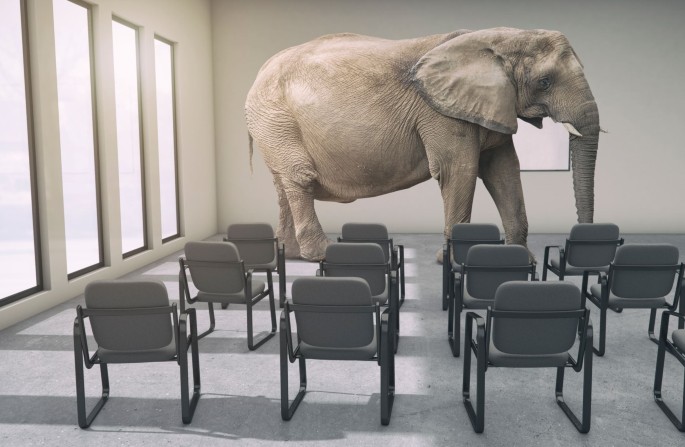 This May marks a decade of direct access. In real terms, what difference do you think it has it made to the profession and patient care?
Miranda: Personally, it has given me a lot more autonomy. Direct access means I don't need to worry if a referring dentist has not given me a complete referral, or, for example, if I disagree with a BPE, as I am secure in the knowledge that I can examine, diagnose and formulate a care plan for my patients while staying within the guidelines.
In addition, for some of my patients, especially during the pandemic, they couldn't always get access to their dentist because they were having to prioritise people in pain.
But, once the dental practice shut down was over, I was still seeing patients as normal and they could rest assured that I was essentially giving them a full oral healthcare check and, if there was anything that I thought needed further attention that was out of my scope, I was recommending them to book in with a dentist.
Patients were incredibly grateful that my skill mix and direct access facilitated that level of care.
How will the BSDHT be acknowledging this landmark anniversary?
We have undertaken some research in the form of a survey of the BSDHT membership to establish the reality of general practice ten years on.
We want to know how many of our members have been working under direct access, the specifics of what they are doing, and how they feel it is going. Have they had the support they needed and what challenges have they faced?
This information will be released in May, and, to support members, we have revised our direct access consent forms and guidance documents.
The BSDHT has also reached out to the British Dental Association (BDA), and we plan to publish an article with them to help their members see how direct access can and does work in practice, because there is still a lot of misunderstanding around what it is and what it means.
What do you think the future may bring when it comes to direct access?
Obviously, things are changing, and we already have the recent contract amendments within the NHS, which is supposed to help increase access to care for patients.
This is a great idea, in theory, as dental hygienists and dental therapists represent a capable, talented, and knowledgeable workforce that has been here the whole time, and we are already able to do much of what is needed.
However, we are still waiting for the Exemptions legislation to be approved, and until then we can't administer local anaesthetic that might otherwise be needed or use or prescribe high-strength fluoride products.
Last but by no means least is the elephant in the room - NHS pensions. Will they be made available to dental hygienists and dental therapists who provide the same treatment that an NHS dentist might?
Then there is the need for more training, although I am assured is coming soon. We desperately need this guidance, so that we can fully understand the parameters of working within the NHS system.
Last but by no means least is the elephant in the room - NHS pensions. Will they be made available to dental hygienists and dental therapists who provide the same treatment that an NHS dentist might?
Talking about change, the Scope of Practice consultation was launched recently. What do you make of it?
The Scope of Practice guidance we have now was introduced in 2009 and reviewed in 2013. This was shortly before direct access came into play, so it certainly needs updating.
The General Dental Council (GDC) started this current review in 2019 and undertook a survey of the profession, which found that the 'Scope of Practice guidance is not being used in the way that it was originally intended and that dental professionals reported low levels of awareness on the scope of others in the dental team'.
In fact, BSDHT members often come to us with enquiries that reflect this and, even within our professions, there is a misunderstanding about what we are permitted to do - or not, as the case may be.
So, we have invited members to complete this consultation as individuals. It is an invaluable opportunity to share their thoughts with the GDC. The BSDHT executive team will also provide an organisational response following a team meeting and discussion around it.
If Scope of Practice can be simplified and made more user friendly, this can only be a positive change.
You recently made some inroads regarding change at GDC's dental leadership meeting, when your presentation opened the event. What was that like for you?
Initially, I was invited to speak about 'Developing the whole dental team'. I immediately amended that to encompass everyone in the practice team and to be more representative of our daily roles, suggesting 'Developing the whole oral healthcare team'.
I wanted to change the all-too-common narrative that focuses on dentists, because there is a raft of others who also make the dental magic happen. Part of that involved shining a light on some poor examples of leadership and development, and then sharing some ideas on how to improve such situations.
I really think that pressing home what it means to be a professional may help all registrants, encouraging membership of a professional organisation where a positive and healthy culture is expressed as the norm and not something unusual, where education and support is offered, and respect and appreciation for the team as a whole is encouraged.
The BSDHT exists to support members and if you can join us, that's wonderful, because we are stronger together.
But I also stand for all members of my profession. I will back dental hygienists and dental therapists at every event I attend.
What's more, if you are reading this and are not a dental hygienist or dental therapist but want to know more about what we do and how we do it, please do get in touch.
We embrace a team approach wholeheartedly and are here to offer support.
About this article
Cite this article
Steeples, M. Straight to the point - ten years of direct access. BDJ Team 10, 44–45 (2023). https://doi.org/10.1038/s41407-023-1812-7
Published:

Issue Date:

DOI: https://doi.org/10.1038/s41407-023-1812-7