On the morning of 10 October, Johnson & Johnson Ltd, the makers of Listerine hosted a press briefing in London to provide an update on the efficacy of mouthwash use. The event was chaired by Professor Iain Chapple, Professor of Periodontology and Consultant in Restorative Dentistry, Birmingham UK, who explored why it is time to take gingivitis seriously, focusing on the human, economic and societal cost of periodontal disease.
Adding to Professor Chapple's insight were presentations from Professor Elena Figuero, Full-Professor in Periodontology at the University Complutense of Madrid; Benjamin Tighe, a dental therapist in private practice and a Tutor Dental Therapist at the Eastman Dental Hospital, who spoke about his experience of recommending mouthwash for plaque management purposes in practice; and Soha Dattani, a periodontist and Head of Professional at Johnson & Johnson, who shared the latest data from new Johnson & Johnson trials, which were peer reviewed and published in the Journal of Dental Hygiene earlier this year.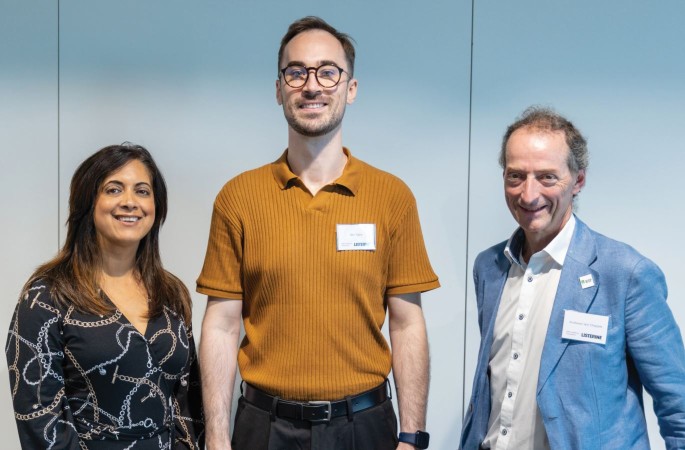 This meeting served as the culmination of 12 months of activity for Johnson and Johnson Ltd., which involved both the National Advisory Panel and Hygienist Advisory Panel gatherings and their subsequent consensuses statements on mouthwash use, as well as the dissemination of new data revealing how to tackle interproximal plaque with essential oils-based LISTERINE.
Bringing all of these threads together for a full overview, the results from the peer reviewed studies were shared. The published results report that for patients who brush and floss, adding LISTERINE reduces interproximal plaque by 28.4% versus brushing and flossing alone. For those who don't floss, adjunctive use of LISTERINE reduced interproximal plaque above the gumline by 4.6x versus floss.
About this article
Cite this article
An update on the efficacy of mouthwash use. BDJ Team 9, 44 (2022). https://doi.org/10.1038/s41407-022-1653-9
Published:

Issue Date:

DOI: https://doi.org/10.1038/s41407-022-1653-9