Handpiece maintenance is twice as efficient with the Assistina TWIN from W&H.
Dual chamber action ensures that you can process two handpieces simultaneously, while a host of unique features ensure that the maintenance process is streamlined from start to finish.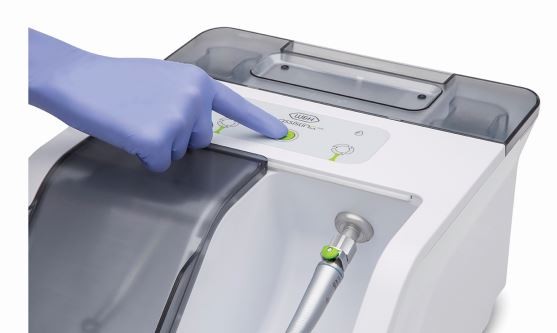 For example, the Assistina TWIN is now enhanced with Quick Connect. This innovative adaptor system means that you can equip the device with exactly the adaptors you need for your transmission instruments, optimising your workflows.
Plus, rapid lubrication achievable through unique oil nebulisation technology guarantees rapid, effective maintenance that supports the longevity of your handpieces with just a touch.
To find out more, contact W&H today.
To find out more visit www.wh.com/en_uk, call 01727 874990 or email office.uk@wh.com.
About this article
Cite this article
Dual action excellence. BDJ Team 9, 55 (2022). https://doi.org/10.1038/s41407-022-1632-1
Published:

Issue Date:

DOI: https://doi.org/10.1038/s41407-022-1632-1