Innovators in challenging conventional snoring and sleep apnoea treatments, Signifier Medical Technologies has created the first and only daytime therapy that tackles the root cause of sleep disordered breathing. The Snoozeal device has demonstrated significant clinical reductions in snoring and mild obstructive sleep apnoea (OSA) of approximately 50% on objective assessments. Furthermore 80% of bed partners perceived improvement in snoring (average 40% improvement), and quality of sleep for both them, and their partner in recent medical trials in over 100 patients.1,2,3
Snoozeal is a non-invasive daytime training therapy for the tongue which delivers small contractions that improves muscle function and reduces the physiological collapse of the tongue during sleep. The device is a one size fits all and effective when used for 20 minutes a day for six weeks, with sustained improvement with minimal weekly maintenance.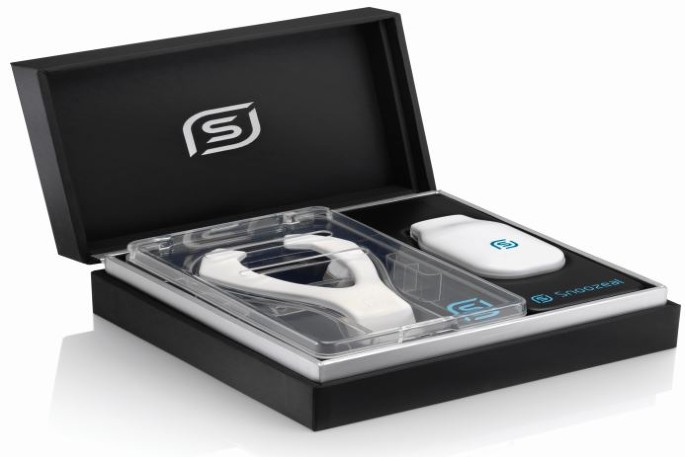 There is a vast unmet therapeutic need in snoring and mild sleep apnoea, with up to nine million adults in the UK.4 Patients often find conventional night-time solutions ineffective or difficult to tolerate. With the increasing public and digital awareness of sleep and sleep devices, it is likely that more patients will be coming to their dentist with sleep related issues. Snoozeal gives dentists and patients an effective solution that is easy and convenient to use.
References
1.

Wessolleck E, Bernd E, Dockter S, Lang S, Sama A, Stuck B A. Intraoral electrical muscle stimulation in the treatment of snoring. Somnologie (Berl) 2018; 22(Suppl 2): 47-52.

2.

Sama A et al. Daytime Intraoral Neurostimulation with Snoozeal® for treatment of Snoring and Mild Sleep Apnea. CHEST Annual Meeting Notes, 2018.

3.

Prospective cohort study of 50 patients with snoring or mild OSA (Apnea- Hypopnea Index (AHI) <15) with 46 completed the trial. Objective snoring and respiratory parameters were recorded with two consecutive WatchPat night sleep studies before and after the use of the device. An intra-oral tongue stimulator (Snoozeal®) device was used for 20 minutes, once a day for 6-week period.

4.

Benjafield A V, Ayas N T, Eastwood P R et al. Estimation of the global prevalence and burden of obstructive sleep apnoea: a literature-based analysis. Lancet Respir Med 2019; 7: 687-698.
About this article
Cite this article
New clinically proven non-invasive treatment for snoring . BDJ Team 7, 39 (2020). https://doi.org/10.1038/s41407-020-0393-y