A symposium entitled 'A Practical Approach to BEWE [the basic erosive wear examination] & Management of Erosive Tooth Wear in Practice' will be held on Friday 17 April 2020 from 10:30 to 16:15 at Tower Lecture Theatre, Guy's Hospital, London.
Although tooth wear is the third most commonly observed oral condition, very few dental professionals are screening patients and recording erosive tooth wear (ETW) in patient records.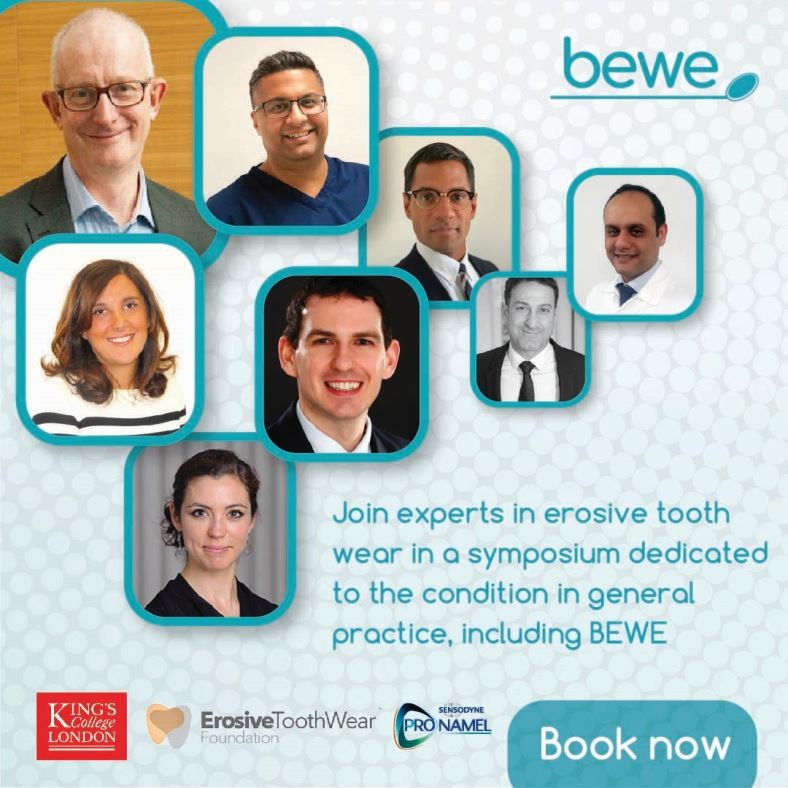 The symposium, developed for dentists, dental hygienists and dental therapists, is free to attend and will provide you with practical advice on management of ETW, from how to use the BEWE to useful hints on the effective restorative management of ETW in practice.
The event will be hosted by The Erosive Tooth Wear Foundation and KCL, and sponsored by GSK, and will bring together clinical experts in restorative dentistry and dentolegal experts to provide you with a practical 'nuts to bolts' overview of successful management in general practice. Speakers will include David Bartlett, Saoirse O'Toole, Shamir Mehta and Sachin Varma. CPD will also be provided.
About this article
Cite this article
Erosive tooth wear symposium planned. BDJ Team 7, 6 (2020). https://doi.org/10.1038/s41407-020-0281-5