Waken, a new brand focused on mouthcare, has launched four vegan-friendly mouthwashes with an accompanying 'chic sipping cup'.
Presented in beautiful eco-friendly aluminium bottles and using natural mints and other botanical extracts, Waken's recipes have been crafted with your wellbeing at their heart, to give you fresh breath while being kind to your teeth and gums. The gentle alcohol-free formulas do not contain artificial colours or synthetic flavours. They do contain sodium fluoride to help prevent cavities.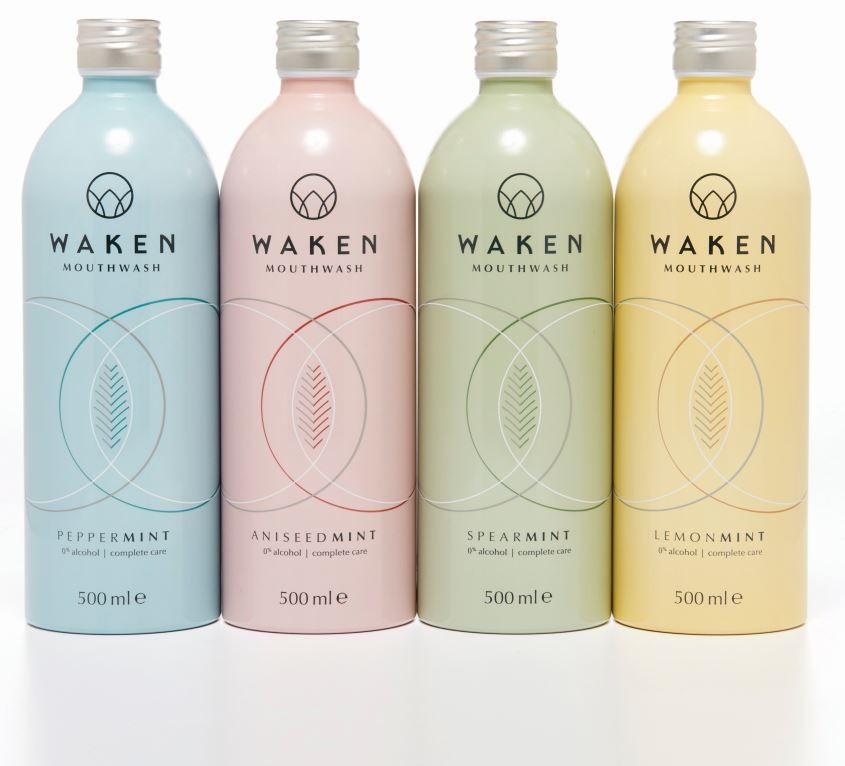 Waken mouthwashes come in four flavours in 500 ml bottles: Waken PepperMint, containing a blend of 'Black Mitcham' peppermint and other botanical extracts to elevate your senses; Waken SpearMint, slightly sweeter than peppermint with a blend of eucalyptus for a gentle, fragrant note; Waken LemonMint, a combination of Black Mitcham peppermint and Sicilian lemons to give you a citrusy boost; and Waken AniseedMint, with spicy notes of aniseed and clove enhancing the Black Mitcham peppermint with a warmer, earthy flavour. Waken mouthwashes cost £8 and the stainless steel MouthwashCup costs £4.
Waken mouthwashes are now available in Boots and Sainsbury's nationwide, or visit www.wakencare.com.
About this article
Cite this article
Eco-friendly mouthwashes launched . BDJ Team 7, 41 (2020). https://doi.org/10.1038/s41407-020-0272-6