Your autoclave is an essential part of your everyday workflows. But is your current model up to the task?
The Little Sister SES 2020N autoclave from Eschmann has a number of features that ensure your staff don't feel the strain even when days get busy. The 17-litre capacity can hold five full-sized instrument trays, meaning that staff won't have to use the autoclave so often during the day and can concentrate on providing more attentive patient care.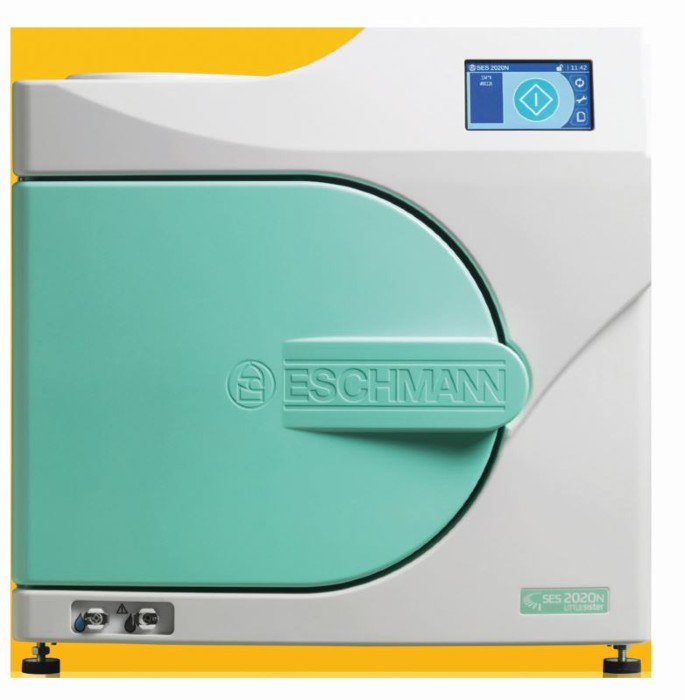 Furthermore, with rapid cycles and active drying, instruments are ready to be used much faster!
Introduce a new era of efficiency into your practice by contacting Eschmann for more information today.
For more information on the highly effective and affordable range of decontamination equipment and products from Eschmann, visit www.eschmann.co.uk or call 01903 875787.
About this article
Cite this article
Is your autoclave up to the task?. BDJ Team 7, 38 (2020). https://doi.org/10.1038/s41407-020-0246-8