The CBeebies cartoon character Hey Duggee has become an oral health influencer thanks to the British Society of Paediatric Dentistry! The third series of the show started last month and featured an episode devoted to teeth. Claire Stevens, spokesperson for BSPD, was acknowledged as a consultant to the programme.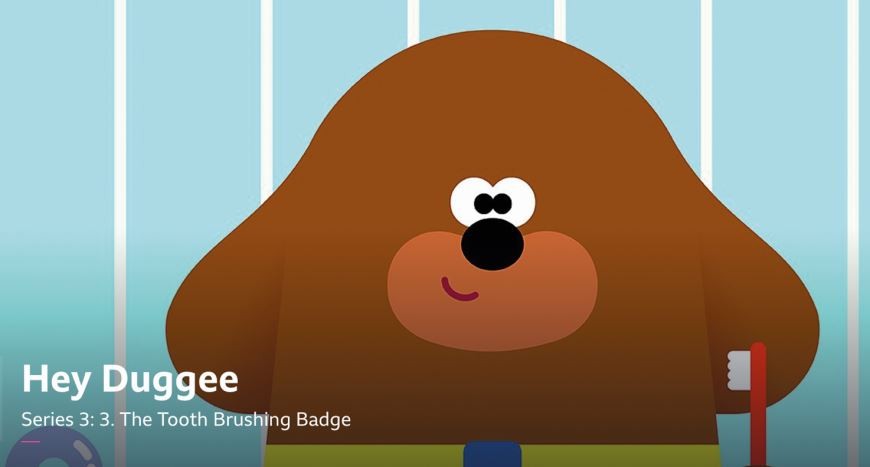 Claire has two young children who are avid fans of Hey Duggee, the programme for children aged two to five. In 2017 she decided to write to the head of production at Studio Aka to see if tooth-brushing could become an activity at Hey Duggee's squirrel club. As it happened, the topic had already been mooted and Claire was invited to submit some content suggestions.
She took top tips from BSPD's A Practical Guide to Children's Teeth, including: brush twice a day with a fluoride toothpaste, spit don't rinse and Dental Check by One!
'The result,' says Claire, 'has been beyond my expectations. News of Hey Duggee's endorsement of toothbrushing spread like wildfire on social media. Now I hope we are going to see many more children engaged with brushing their teeth!'