Top 20 articles of 2019
In March's issue, editor Kate Quinlan took a look into the archives to find the top 10 most accessed articles on BDJ Team in 2019.
From disposing of dental and clinical waste through to tooth whitening and the dental care of cancer patients before, during and after treatment, there's a wealth of knowledge from some of the publication's most accessed articles.
To read the top 10, visit: https://www.nature.com/articles/s41407-020-0266-4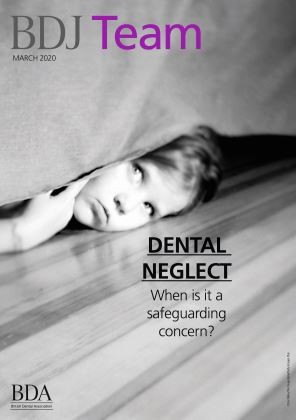 Substance dependency and oral health
There are well-documented challenges facing those with a dependency on substance use, oral health being one of those.
Access and barriers to care are often towards the top of the list, and in a self-reflective log on a patient and public engagement project, Charlotte Bowes took a closer look at how dental professionals can manage this hard to reach cohort and get key oral health messages through.
Read what Bowes had to say at: https://www.nature.com/articles/s41407-020-0234-z.
About this article
Cite this article
BDJ Team. BDJ Student 27, 11 (2020). https://doi.org/10.1038/s41406-020-0138-6