Access options
Subscribe to Journal
Get full journal access for 1 year
We are sorry, but there is no personal subscription option available for your country.
Rent or Buy article
Get time limited or full article access on ReadCube.
from$8.99
All prices are NET prices.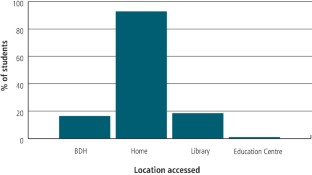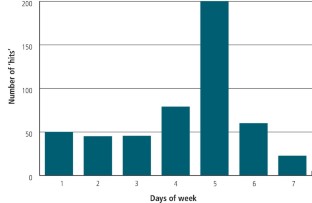 References
1.

Reynolds P A, Mason R, Eaton K A. Remember the days in the old school yard: from lectures to online learning. Br Dent J 2008; 204: 447-451.

2.

Berman N B, Fall L H, Maloney C G, Levine D A. Computer-assisted instruction in clinical education: a roadmap to increasing CAI implementation. Adv Health Sci Educ Theory Pract 2008; 13: 373-383.

3.

Schonwetter D J, Reynolds P A, Eaton K A, et al. Online learning in dentistry: an overview of the future direction for dental education. J Oral Rehab 2010; 37: 927-940.

4.

Asiry M A. Dental student' perceptions of an online learning. Saudi Dent J 2017; 29: 167-170.

5.

Pahinis K, Stokes C W, Walsh T F, et al. A blended learning course taught to different groups of learners in a dental school: follow up evaluation. J Dent Educ 2008; 72: 1048-1057.

6.

Kavadella A, Tsiklakis K, Vougiouklakis G, et al. Evaluation of a blended learning course for teaching oral radiology to undergraduate dental students. Euro J Dent Educ 2012; 16: 88-95.

7.

Mitov G, Dillschneider T, Abed M R, et al. Introducing and evaluation MorphoDent, a web-based learning program in dental morphology. J Dent Educ 2010; 74: 1133-1139.

8.

Faraone K L, Garrett P H, Romberg E. A blended learning approach to teaching preclinical complete denture prosthodontics. Euro J Dent Educ 2013; 17: 22-27.

9.

Reissmann D R, Sierwald I, Berger F, Heydecke G. A Model of Blended Learning in a Preclinical Course in Prosthetic Dentistry. J Dent Educ 2015; 27: 157-165.

10.

Brumini G, Spalj S, Mavrinac M, Biocina-Lukenda D, Strujic M, Brumini M. Attitudes towards e-learning amongst dental students at the universities in Croatia. Euro J Dent Educ 2014; 18: 15-23.

11.

Bock A, Modabber A, Kniha K, Lemos M, Rafai N, Hölzle F. Blended learning modules for lectures on oral and maxillofacial surgery. Br J Oral Maxillofac Surg 2018; 10: 956-961.

12.

Park S Y. An Analysis of the Technology Acceptance Model in Understanding University Student' Behavioural intention to Use e-Learning. J Educ Techn Soc 2009; 12: 150-162.

13.

General Dental Council. The First Five Years. 3rd ed. 2008. Online information available at https://www.gdc-uk.org/professionals/education (Accessed October 2019).

14.

Ofcom. Adults' Media Use and Attitudes Report. Online information available at https://www.ofcom.org.uk/__data/assets/pdf_file/0011/113222/Adults-Media-Use-and-Attitudes-Report-2018.pdf (Accessed October 2019).

15.

Fleming N D, Mills C. Not Another Inventory, Rather a Catalyst for Reflection. To Improve the Academy 1992; 11: 137-155.

16.

Panopto. Challenging eLearning Best Practices: How Long Should Training Videos Be? Online information available at https://www.panopto.com/blog/how-long-should-training-videos-be/ (Accessed October 2019).
About this article
Cite this article
Bernstein, R., Willsher, H. & Harris, T. Dental students' perceptions of their use of e-learning to enhance training in oral surgery. BDJ Student 27, 18–22 (2020). https://doi.org/10.1038/s41406-019-0097-y