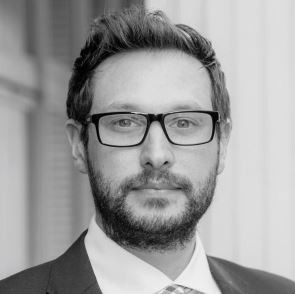 There comes a point in a child's life where the margins between looking up to their parents and imitating them closes, overlaps and takes over. Few appear to offer conclusive evidence which way this pendulum shifts and when, yet it is a human behaviour trait that deeply fascinates me, for this is the very foundation upon which role models and their associated mentors are built.
Me? I have two people I would describe as role models, both for differing reasons. From a working life perspective, I shan't embarrass the individual by naming him, but if I become half the editor he is, I will have a very prosperous career indeed. The second is perhaps less surprising; my father. Again, if I'm half the man he is, I'll do just fine in this life.
For these reasons I have read and enjoyed the three-part series on mentoring, authored by Mabel Saw and Janine Brooks MBE, covering three very important pillars of the topic in the uncertain world we currently live and operate within. Let me be clear - there is a difference between being a role model for someone and being a mentor - but the two are inextricably linked and carry many of the same traits. And in dentistry's complex web of high street dentistry, hospitals, community and public health posts, there are watermarks that cut through all of them.
In their first article, Saw and Brooks wrote: 'Many of us in the profession have been too used to do-ing and some of us struggle to understand about be-ing', and 'But I hear many voices arguing that there is simply not enough time to wallow in self introspection and reflection. There are too many things to attend to and this is simply just NOT the right time for mentoring.'1
Rather like the massively overgrown garden weeds I have, it will take time to get to the bottom of these deep-rooted issues. These are fundamentals and in large part driven by targets. Often in these pages we point to UDAs - quite rightly - but that does not mean the other posts described above do not have targets set by practice management, Trust management or line managers. Targets have become the norm in every facet of working life - we are too used to doing. Why is there apparently not enough time in dentistry to take the time to discover what drives us, what motivates us? Wouldn't it be a good business decision to invest in the person beneath their scrubs?
It was a point both authors made in their second article looking at mentoring and performance.2 They wrote: 'The GDC sets out four development domains: communication, leadership and management, clinical skills and professional skills.
'Consequently, the GDC recognises that a good dentist goes beyond clinical skills and encompasses broader fields of leadership, management skills, communication skills and professionalism. Dentistry is so much more than hands-on clinical interventions; any patient will tell you that. Any principal running a practice will tell you that.
Yet many dentists continue to pursue clinical skills almost at the expense of the remaining three domains.'
How many newly or recently qualified graduates can hand-on-heart say their soft skills are on par with their clinical skills? How many can say they even have management skills? A mentor isn't someone you can follow around like a child on reins follows its parents - these tangible personal assets develop with time, and I would argue they cannot be self-taught in isolation, but require a mentor and role model to set the example.
In the litigious world healthcare workers operate in, this takes on added significance with the GDC shadow looming over the profession. Yes, it goes without saying the regulator has made significant improvements in its Fitness to Practise model, but have they been enough? I think they would be honest enough to say no, and it remains a work in progress. This is one reason many registrants point to stress and burnout in the profession - the feeling of constantly being watched and under pressure. And so their final article in this issue on how mentors can support dental professionals from burnout and the idea of person-centred care should encourage large swatches of the profession that there is light at the end of the tunnel.3
The pandemic and its restrictions have pushed many to the financial cliff edge and beyond. The authors candidly point to the very precarious situation dentistry finds itself in: 'Whilst I do not underestimate the urgency of these financial challenges, such short-term priorities could risk our long-term health and well-being. Maintaining a balance between our productivity (golden egg) and our production capability (welfare of the golden goose) is a delicate balance between short-term instant results (paying the bills this month) and long-term results (paying the bills every month).
There may be some who have experienced - and continue to experience - financial hardship as a result of the pandemic who will be dismayed at this opinion, and this is where a mentor comes in. A newly qualified dentist will - in all likelihood - be too busy to see the wood for the trees, focusing on the short-term nature of a target-driven system, exacerbated by the pandemic. A mentor will be able to offer them perspective, to think, to assess. I have those things, and I don't operate in an environment anywhere close to being as stressful as dentistry, which is why - as the authors conclude - that every dental professional deserves a mentor and to experience the benefits of mentoring. ◆
References
Saw M and Brooks J. Mentoring: Why now? BDJ In Pract 2021; 34: 24-25.

Saw M and Brooks J. Mentoring, performance and the GDC. BDJ In Pract 2021; 34: 22-24.

Saw M and Brooks J. Mentoring: Person-centred care. BDJ In Pract 2021; 34: TBC.
About this article
Cite this article
Westgarth, D. Leading the way. BDJ In Pract 34, 4 (2021). https://doi.org/10.1038/s41404-021-0803-7
Published:

Issue Date:

DOI: https://doi.org/10.1038/s41404-021-0803-7