Abstract
Introduction
Ganglion cysts are benign soft tissue lesions, usually arising from periarticular connective tissue. These are very rarely reported in the spine, but when seen can cause radiculopathy or myelopathy.
Case presentation
A 68-year-old female patient presented with worsening radiculopathy and right foot drop and imaging noted a right L5–S1 foraminal mass. The lesion was gross totally resected. Histological analysis revealed myxoid degeneration and inflammation, without a synovial lining, consistent with ganglion cyst.
Discussion
While uncommon, intra-foraminal ganglion cysts can be distinguished from synovial cysts through imaging and histology and are typically amenable to surgical resection. Greater knowledge and insight about differentiating ganglion versus synovial cyst may prevent resection of facet joints and prevent a fusion procedure.
Access options
Subscribe to Journal
Get full journal access for 1 year
We are sorry, but there is no personal subscription option available for your country.
Buy article
Get time limited or full article access on ReadCube.
$32.00
All prices are NET prices.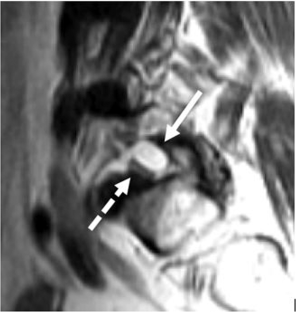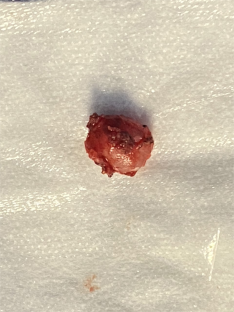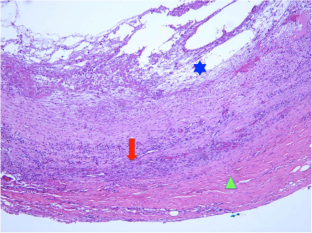 Ethics declarations
Conflict of interest
The authors declare that they have no conflict of interest.
Additional information
Publisher's note Springer Nature remains neutral with regard to jurisdictional claims in published maps and institutional affiliations.
About this article
Cite this article
Velagapudi, L., Matias, C.M., Elia, C. et al. Spinal ganglion cyst presenting with radiculopathy: diagnostic challenges and differential. Spinal Cord Ser Cases 7, 6 (2021). https://doi.org/10.1038/s41394-020-00373-3
Received:

Revised:

Accepted:

Published:

DOI: https://doi.org/10.1038/s41394-020-00373-3