Abstract
Traditional laboratory markers, such as white blood cell count, C-reactive protein, and procalcitonin, failed to discriminate viral and bacterial infections in children. The lack of an accurate diagnostic test has a negative impact on child's care, limiting the ability of early diagnosis and appropriate management of children. This, on the one hand, may lead to delayed recognition of sepsis and severe bacterial infections, which still represent the leading causes of child morbidity and mortality. On the other hand, this may lead to overuse of empiric antibiotic therapies, particularly for specific subgroups of patients, such as infants younger than 90 days of life or neutropenic patients. This approach has an adverse effect on costs, antibiotic resistance, and pediatric microbiota. Transcript host-RNA signatures are a new tool used to differentiate viral from bacterial infections by analyzing the transcriptional biosignatures of RNA in host leukocytes. In this systematic review, we evaluate the efficacy and the possible application of this new diagnostic method in febrile children, along with challenges in its implementation. Our review support the growing evidence that the application of these new tools can improve the characterization of the spectrum of bacterial and viral infections and optimize the use of antibiotics in children.
Impact
Transcript host RNA signatures may allow to better characterize the spectrum of viral, bacterial, and inflammatory illnesses in febrile children and can be used with traditional diagnostic methods to determine if and when to start antibiotic therapy.

This is the first review on the use of transcript RNA signatures in febrile children to distinguish viral from bacterial infections.

Our review identified a wide variability of target populations and gold standards used to define sepsis and SBIs, limiting the generalization of our findings.
Relevant articles
Open Access articles citing this article.
Rowan Kuiper

,

Victoria J. Wright

…

Michael Levin

Pediatric Research Open Access 22 June 2022

E. J. Molloy

&

C. F. Bearer

Pediatric Research Open Access 19 January 2022
Access options
Subscribe to Journal
Get full journal access for 1 year
$119.00
only $9.15 per issue
All prices are NET prices.
VAT will be added later in the checkout.
Tax calculation will be finalised during checkout.
Buy article
Get time limited or full article access on ReadCube.
$32.00
All prices are NET prices.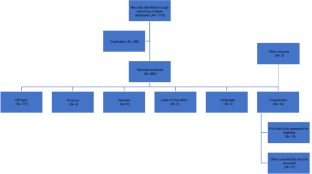 Data availability
The main results of studies included in the review are available in the main text and Supplementary material.
References
Goldstein, B., Giroir, B. & Randolph, A. International pediatric sepsis consensus conference: definitions for sepsis and organ dysfunction in pediatrics. Pediatr. Crit. Care Med. 6, 2–8 (2005).

Liu, L. et al. Global, regional, and national causes of child mortality in 2000–13, with projections to inform post-2015 priorities: an updated systematic analysis. Lancet 385, 430–440 (2015).

Memar, M. Y., Varshochi, M., Shokouhi, B., Asgharzadeh, M. & Kafil, H. S. Procalcitonin: the marker of pediatric bacterial infection. Biomed. Pharmacother. 96, 936–943 (2017).

Oeser, C. et al. PCR for the detection of pathogens in neonatal early onset sepsis. PLoS ONE 15, e0226817 (2020).

Patel, K. & McElvania, E. Diagnostic challenges and laboratory considerations for pediatric sepsis. J. Appl. Lab. Med. 3, 587–600 (2019).

Woll, C., Neuman, M. I. & Aronson, P. L. Management of the febrile young infant: update for the 21st century. Pediatr. Emerg. Care 33, 748–753 (2017).

Suarez, N. M. et al. Superiority of transcriptional profiling over procalcitonin for distinguishing bacterial from viral lower respiratory tract infections in hospitalized adults. J. Infect. Dis. 212, 213–222 (2015).

Lydon, E. C. et al. Validation of a host response test to distinguish bacterial and viral respiratory infection. EBioMedicine 48, 453–461 (2019).

Barral-Arca, R. et al. A 2-transcript host cell signature distinguishes viral from bacterial diarrhea and it is influenced by the severity of symptoms. Sci. Rep. 8, 8043 (2018).

Herberg, J. A. et al. Diagnostic test accuracy of a 2-transcript host RNA signature for discriminating bacterial vs viral infection in febrile children. JAMA 316, 835–845 (2016).

DeBerg, H. A. et al. Shared and organism-specific host responses to childhood diarrheal diseases revealed by whole blood transcript profiling. PLoS ONE 13, e0192082 (2018).

Wahlund, M. et al. The feasibility of host transcriptome profiling as a diagnostic tool for microbial etiology in childhood cancer patients with febrile neutropenia. Int. J. Mol. Sci. 21. https://doi.org/10.3390/ijms21155305 (2020).

Silterra, J. et al. Transcriptional categorization of the etiology of pneumonia syndrome in pediatric patients in malaria-endemic areas. J. Infect. Dis. 215, 312–320 (2017).

Sampson, D. L. et al. A four-biomarker blood signature discriminates systemic inflammation due to viral infection versus other etiologies. Sci. Rep. 7, 2914 (2017).

Gómez-Carballa, A. et al. A qPCR expression assay of IFI44L gene differentiates viral from bacterial infections in febrile children. Sci. Rep. 9, 11780 (2019).

Chen, X. D. et al. Effectiveness of bacterial infection-related cytokine profile (BIRCP) determination for monitoring pathogen infections in children with hemopathy in the bone marrow inhibition phase. Genet. Mol. Res. 13, 10622–10631 (2014).

Li, C.-X. et al. High resolution metagenomic characterization of complex infectomes in paediatric acute respiratory infection. Sci. Rep. 10, 3963 (2020).

Fukutani, K. F. et al. In situ immune signatures and microbial load at the nasopharyngeal interface in children with acute respiratory infection. Front. Microbiol. 9, 2475 (2018).

Wallihan, R. G. et al. Molecular distance to health transcriptional score and disease severity in children hospitalized with community-acquired pneumonia. Front. Cell. Infect. Microbiol. 8, 382 (2018).

Altman, M. C. et al. Transcriptome networks identify mechanisms of viral and nonviral asthma exacerbations in children. Nat. Immunol. 20, 637–651 (2019).

Mahajan, P. et al. Association of RNA biosignatures with bacterial infections in febrile infants aged 60 days or younger. JAMA 316, 846–857 (2016).

Balamuth, F. et al. Gene expression profiles in children with suspected sepsis. Ann. Emerg. Med. 75, 744–754 (2020).

Hu, X., Yu, J., Crosby, S. D. & Storch, G. A. Gene expression profiles in febrile children with defined viral and bacterial infection. Proc. Natl Acad. Sci. USA 110, 12792–12797 (2013).

Pontrelli, G. et al. Accuracy of serum procalcitonin for the diagnosis of sepsis in neonates and children with systemic inflammatory syndrome: a meta-analysis. BMC Infect. Dis. 17, 302 (2017).

Gliddon, H. D., Herberg, J. A., Levin, M. & Kaforou, M. Genome-wide host RNA signatures of infectious diseases: Discovery and clinical translation. Immunology 153, 171–178 (2018).

Kaforou, M., Wright, V. J. & Levin, M. Host RNA signatures for diagnostics: an example from paediatric tuberculosis in Africa. J. Infect. 69, S28–S31 (2014).

Ng, S. et al. Whole blood transcriptional responses of very preterm infants during late-onset sepsis. PLoS ONE 15, e0233841 (2020).

Potter, S. S. Single-cell RNA sequencing for the study of development, physiology and disease. Nat. Rev. Nephrol. 14, 479–492 (2018).

Ghosh, D. et al. Antibiotic resistance and epigenetics: more to it than meets the eye. Antimicrob. Agents Chemother. 64, e02225-19 (2019).

Bakhit, M. et al. Resistance decay in individuals after antibiotic exposure in primary care: a systematic review and meta-analysis. BMC Med. 16, 126 (2018).

Nicolini, G., Sperotto, F. & Esposito, S. Combating the rise of antibiotic resistance in children. Minerva Pediatr. 66, 31–39 (2014).

Esposito, S. et al. Approach to neonates and young infants with fever without a source who are at risk for severe bacterial infection. Mediators Inflamm. 2018, 1–11 (2018).

Sweeney, T. E., Wong, H. R. & Khatri, P. Robust classification of bacterial and viral infections via integrated host gene expression diagnostics. Sci. Transl. Med. 8, 346ra91 (2016).

Nijman, R. G. et al. A novel framework for phenotyping children with suspected or confirmed infection for future biomarker studies. Front. Pediatr.9, 688272 (2021).

de Steenhuijsen Piters, W. A. A. et al. Nasopharyngeal microbiota, host transcriptome, and disease severity in children with respiratory syncytial virus infection. Am. J. Respir. Crit. Care Med. 194, 1104–1115 (2016).

Buonsenso, D. et al. The tuberculosis spectrum: translating basic research into pediatric clinical practice. Med. Hypotheses 141, 108091 (2020).

Pai, M. et al. Tuberculosis. Nat. Rev. Dis. Prim. 2, 16076 (2016).

Monaco, G. et al. Rna-seq signatures normalized by mrna abundance allow absolute deconvolution of human immune cell types. Cell Rep. 26, 1627–1640.e7 (2019).

Donohue, D. E. et al. Gene expression profiling of whole blood: a comparative assessment of RNA-stabilizing collection methods. PLoS ONE 14, e0223065 (2019).

Debey, S. et al. Comparison of different isolation techniques prior gene expression profiling of blood derived cells: impact on physiological responses, on overall expression and the role of different cell types. Pharmacogenomics J. 4, 193–207 (2004).

Lee, H. J. et al. (2018). Transcriptomic studies of malaria: a paradigm for investigation of systemic host-pathogen interactions. Microbiol. Mol. Biol. Rev. 82, https://doi.org/10.1128/MMBR.00071-17.

Toumazou, C. et al. Simultaneous DNA amplification and detection using a pH-sensing semiconductor system. Nat. Methods 10, 641–646 (2013).

Pennisi, I. et al. Translation of a host blood RNA signature distinguishing bacterial from viral infection into a platform suitable for development as a point-of-care test. JAMA Pediatr. 175, 417 (2021).

Yu, J. et al. Host gene expression in nose and blood for the diagnosis of viral respiratory infection. J. Infect. Dis. 219, 1151–1161 (2019).
Acknowledgements
All of the authors approved the final manuscript as submitted and agree to be accountable for all aspects of the work. This research received no external funding.
Ethics declarations
Competing interests
The authors declare no competing interests.
Additional information
Publisher's note Springer Nature remains neutral with regard to jurisdictional claims in published maps and institutional affiliations.
Supplementary information
About this article
Cite this article
Buonsenso, D., Sodero, G. & Valentini, P. Transcript host-RNA signatures to discriminate bacterial and viral infections in febrile children. Pediatr Res 91, 454–463 (2022). https://doi.org/10.1038/s41390-021-01890-z
Received:

Revised:

Accepted:

Published:

Issue Date:

DOI: https://doi.org/10.1038/s41390-021-01890-z
Further reading
E. J. Molloy
C. F. Bearer

Pediatric Research (2022)

Rowan Kuiper
Victoria J. Wright
Michael Levin

Pediatric Research (2022)