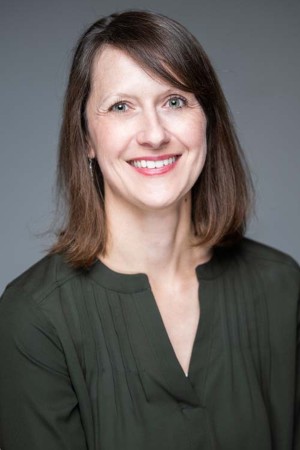 I grew up in a small community in southeast Michigan. I received my undergraduate degree in biomedical engineering at Marquette University in Milwaukee, WI; then, I moved to Ohio to attend medical school at The Ohio State University. I completed my pediatric residency training at Nationwide Children's Hospital and trained in pediatric infectious diseases at the Cincinnati Children's Hospital Medical Center. During my ID training, I had the wonderful opportunity to participate in a T32 training program in pediatric clinical and developmental pharmacology. These experiences prepared me to join the faculty at Children's National Hospital in 2014, where I began a K12 training program in the Omics of Pediatric Lung Disease. The exposure to many programs and institutions gave me the foundation to create a research program focused on unraveling the complexities of antibiotic treatment on changes in the airway microbiome of persons with cystic fibrosis—specifically exploring the impacts of beta-lactam pharmacokinetics/pharmacodynamics (PK/PD) and antibiotic resistance.
My parents, who were both nurses, shared a lot of their passion for their patients and careers, influencing my professional development choices. I was also drawn to pediatrics because of the children, the partnerships formed with parents who have the same goal of helping their children get better, and the people who would be my future colleagues. However, my desire to understand the inner workings of biology and physiology brought me back to research. I was lucky to have great mentors at every step of the process. Drs. Katalin Koranyi, Robert Frenck, Beverly Connelly, and Roberta DeBiasi have been my guides in the world of pediatric ID. Dr. Sander Vinks introduced me to the importance of antibiotic PK/PD. Drs. Mary Rose, John LiPuma, Kirk Harris, and Edith Zemanick have been critical to increasing my understanding of airway biology and microbiology in cystic fibrosis. Dr. Keith Crandall has given me the skills to study the airway microbiome, and Dr. Robert Freishtat has been my biggest supporter in becoming a successful physician-scientist. Without these fantastic people, I would not have found my place. I hope to give back in inspiring and supporting the next generation of physician-scientists in the same way that my support system has advocated for me. I encourage the next generation to find a team of mentors, coaches, and champions. With the right people behind you, you will find a path that fits your interest, needs, and goals.
Ethics declarations
Competing interests
The authors declare no competing interests.
About this article
Cite this article
Hahn, A. July ECI Biocommentary: Andrea Hahn. Pediatr Res 90, 12 (2021). https://doi.org/10.1038/s41390-021-01532-4
Received:

Accepted:

Published:

Issue Date:

DOI: https://doi.org/10.1038/s41390-021-01532-4