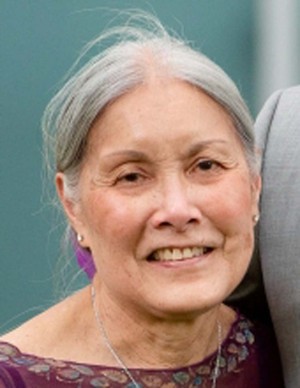 Dona Lee Wong, PhD, an ACNP member since 2002 and Fellow Emerita, died of complications from a stroke on Sept. 20, 2022. She was predeceased by a twin sister and leaves a son, David Wong-Faull and his wife Chen Feng.
She was born and raised in the San Francisco area and was the first of her family to graduate from college. She received a B.S in Chemistry from Stanford University, where she was an accomplished amateur tennis player, retroactively inducted into the Block S Athletic Society, an honorific organization for Stanford Varsity athletes. She then received a M.S in Biochemistry from the University of California Berkeley. She returned to Stanford to carry out her thesis research for a PhD in Neuroscience in the laboratory of the late Roland Ciaranello, MD, a member of ACNP. She continued at Stanford in the Department of Psychiatry and Behavioral Sciences as a research associate and progressed to Senior Research Scientist and Director of the Pritzker Laboratory.
Her research focused on investigating the role of stress on psychiatric illness as a consequence of altered gene expression of hormones and enzymes regulating adrenergic function. Her early studies focused on dopamine beta-hydroxylase, the final enzyme in the biosynthesis of norepinephrine, the neurotransmitter of sympathetic neurons. Later studies identified the transcription factors, Erg-1, AP-2 and Sp1, as critical to the expression of phenylethanolamine-N-methyl transferase (PNMT), the final enzyme in the biosynthetic pathway for epinephrine. She determined the role of these transcription factors in the developmental-specific, tissue-specific and stimulus-specific expression of PNMT. She developed evidence of the important role of pituitary adenylate cyclase activating peptide (PACAP) in stress related regulation of PNMT expression, which has now been implicated in post-traumatic stress disorder.
In 1999, Dona was recruited to McLean Hospital, to become the director of the Laboratory of Molecular and Developmental Neurobiology and an Associate Professor of Psychiatry at Harvard Medical School. She held this position until her retirement in 2016. Aside from ACNP, she was quite active in several scientific organizations relevant to her research interests including serving as President of the Psychiatric Research Society and President of the Catecholamine Club. Donna's research was supported by grants from NIH and the Emerald Foundation and over 20 years of support from the Spunk Fund. She published 72 peer-reviewed articles and chapters.
Dona especially enjoyed mentoring students from undergraduates to graduates and post-doctoral fellows, many of whom continued to seek her advice and maintain a close friendship with her. Dona had many outside interests and strived for perfection in all of them. These included skiing, tennis, gardening, photography, piano and Chinese cooking.
I (KH) cherished my friendship with Donna and benefitted from her sharp, inquisitive mind as she would ask penetrating and helpful questions about my research. For many years I also enjoyed attending classical music concerts at the Isabella Gardner Museum with her. The College and her colleagues have lost a dear friend and a gracious scientist.
About this article
Cite this article
Halmi, K., Coyle, J.T. Dona Lee Wong (1946–2022). Neuropsychopharmacol. 48, 1118 (2023). https://doi.org/10.1038/s41386-023-01552-0
Received:

Accepted:

Published:

Issue Date:

DOI: https://doi.org/10.1038/s41386-023-01552-0