Abstract
The objective of this study was to examine the associations of red meat, poultry, and egg consumption with the risk of hypertension (HTN). The electronic databases of PubMed, Web of Science, and Embase were searched up to August 2017, for prospective cohort studies on the associations between red meat, poultry, or egg consumption with the risk of HTN. The pooled relative risk (RR) of HTN for the highest vs. lowest category of red meat, poultry, and egg consumption as well as their corresponding 95% confidence interval (CI) were calculated. A total of eight articles made up of 10 prospective cohort studies, which involved 351,819 participants and 5000 HTN cases, were included in this meta-analysis. Specifically, nine studies were related to red meat consumption, and the overall multi-variable adjusted RR showed a positive association between red meat consumption and the risk of HTN (RR = 1.22, 95% CI: 1.11–1.35; P < 0.001). In the subgroup analysis that consisted of five studies, both processed (RR = 1.12, 95% CI: 1.02–1.23; P = 0.02) and unprocessed (RR = 1.19, 95% CI: 1.04–1.36; P = 0.01) red meat were associated with a higher risk of HTN. In addition, in the six studies related to poultry consumption, the overall multi-variable adjusted RR demonstrated that poultry consumption was also associated with a higher risk of HTN (RR = 1.15, 95% CI: 1.03–1.28; P = 0.015). Moreover, three of the studies that were included were related to egg consumption, and the overall multi-variable-adjusted RR showed that egg consumption was associated with a lower risk of HTN (RR = 0.79, 95% CI: 0.68–0.91; P = 0.001). The existing evidence suggested that red meat (both processed and unprocessed) and poultry consumption were associated with a higher risk of HTN, while egg consumption was associated with a lower risk of HTN. Owing to the limited number of studies, more well-designed prospective cohort studies are needed to further elaborate the issues examined in this study.
Relevant articles
Open Access articles citing this article.
Jiguo Zhang

,

Wenwen Du

…

Huijun Wang

Hypertension Research Open Access 19 June 2023

Sharayah Carter

,

Elizabeth S. Connole

…

Alison M. Coates

Current Atherosclerosis Reports Open Access 23 May 2023

Song Vogue Ahn

&

Jong-Ku Park

Clinical Hypertension Open Access 01 February 2023
Access options
Subscribe to this journal
Receive 12 digital issues and online access to articles
$119.00 per year
only $9.92 per issue
Rent or buy this article
Prices vary by article type
from$1.95
to$39.95
Prices may be subject to local taxes which are calculated during checkout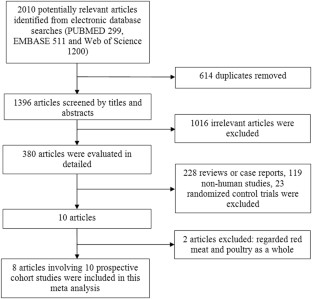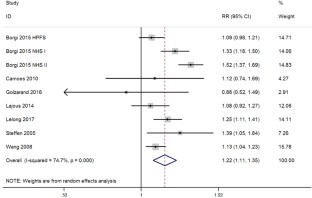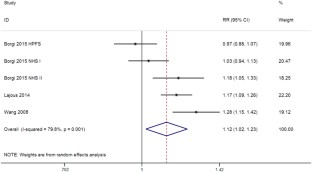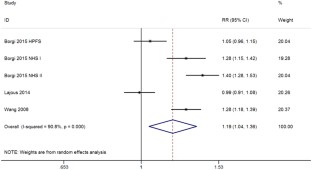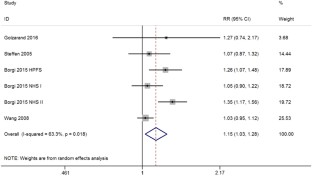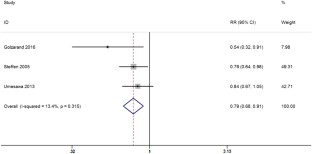 References
Lewington S, Clarke R, Qizilbash N, Peto R, Collins R. Age-specific relevance of usual blood pressure to vascular mortality: a meta-analysis of individual data for one million adults in 61 prospective studies. Lancet. 2002;360:1903–13.

Chockalingam A, Campbell NR, Fodor JG. Worldwide epidemic of hypertension. Can J Cardiol. 2006;22:553–5.

Mundan V, Muiva M, Kimani S. Physiological, behavioral, and dietary characteristics associated with hypertension among Kenyan Defence Forces. ISRN Prev Med; 2013;13:101.

Kearney PM, Whelton M, Reynolds K, Muntner P, Whelton PK, He J. Global burden of hypertension: analysis of worldwide data. Lancet. 2005;365:217–23.

Kim GH, Shin SW, Lee J, Hwang JH, Park SW, Moon JS, et al. Red meat and chicken consumption and its association with high blood pressure and obesity in South Korean children and adolescents: a cross-sectional analysis of KSHES, 2011-2015. Nutr J. 2017;16:31.

Yang C, Pan L, Sun C, Xi Y, Wang L, Li D. Red meat consumption and the risk of stroke: a dose-response meta-analysis of prospective cohort studies. J Stroke Cerebrovasc Dis. 2016;25:1177–86.

Battaglia RE, Baumer B, Conrad B, Darioli R, Schmid A, Keller U. Health risks associated with meat consumption: a review of epidemiological studies. Int J Vitam Nutr Res. 2015;85:70–8.

Desalve KB, Olson R, Casavale KO. Dietary guidelines for Americans. JAMA. 2016;315:457–8.

Xu X, Yu E, Gao X, Song N, Liu L, Wei X, et al. Red and processed meat intake and risk of colorectal adenomas: a meta-analysis of observational studies. Int J Cancer. 2013;132:437–48.

Bovalino S, Charleson G, Szoeke C. The impact of red and processed meat consumption on cardiovascular disease risk in women. Nutrition. 2016;32:349–54.

Mari-Sanchis A, Gea A, Basterra-Gortari FJ, Martinez-Gonzalez MA, Beunza JJ, Bes-Rastrollo M. Meat consumption and risk of developing type 2 diabetes in the SUN project: a highly educated middle-class population. PLoS ONE. 2016;11:e0157990.

Choi Y, Song S, Song Y, Lee JE. Consumption of red and processed meat and esophageal cancer risk: meta-analysis. World J Gastroenterol. 2013;19:1020–9.

Trichopoulou A, Costacou T, Bamia C, Trichopoulos D. Adherence to a Mediterranean diet and survival in a Greek population. N Engl J Med. 2003;348:2599–608.

Bertoia ML, Triche EW, Michaud DS, Baylin A, Hogan JW, Neuhouser ML, et al. Mediterranean and dietary approaches to stop hypertension dietary patterns and risk of sudden cardiac death in postmenopausal women. Am J Clin Nutr. 2014;99:344–51.

Duman S. Rational approaches to the treatment of hypertension: diet. Kidney Int Suppl. 2011;3:343–345.

Sayer RD, Wright AJ, Chen N, Campbell WW. Dietary Approaches to Stop Hypertension diet retains effectiveness to reduce blood pressure when lean pork is substituted for chicken and fish as the predominant source of protein. Am J Clin Nutr. 2015;102:302–8.

Miguel M, Aleixandre A. Antihypertensive peptides derived from egg proteins. J Nutr. 2006;136:1457–60.

Steffen LM, Kroenke CH, Yu X, Pereira MA, Slattery ML, Van Horn L, et al. Associations of plant food, dairy product, and meat intakes with 15-y incidence of elevated blood pressure in young black and white adults: the Coronary Artery Risk Development in Young Adults (CARDIA) Study. Am J Clin Nutr. 2005;82:1169–77. quiz1363-4

Wang L, Manson JE, Buring JE, Sesso HD. Meat intake and the risk of hypertension in middle-aged and older women. J Hypertens. 2008;26:215–22.

Camoes M, Oliveira A, Pereira M, Severo M, Lopes C. Role of physical activity and diet in incidence of hypertension: a population-based study in Portuguese adults. Eur J Clin Nutr. 2010;64:1441–9.

Umesawa M, Kitamura A, Kiyama M, Okada T, Shimizu Y, Imano H, et al. Association between dietary behavior and risk of hypertension among Japanese male workers. Hypertens Res. 2013;36:374–80.

Lajous M, Bijon A, Fagherazzi G, Rossignol E, Boutron-Ruault MC, Clavel-Chapelon F. Processed and unprocessed red meat consumption and hypertension in women. Am J Clin Nutr. 2014;100:948–52.

Borgi L, Curhan GC, Willett WC, Hu FB, Satija A, Forman JP. Long-term intake of animal flesh and risk of developing hypertension in three prospective cohort studies. J Hypertens. 2015;33:2231–8.

Golzarand M, Bahadoran Z, Mirmiran P, Azizi F. Protein foods group and 3-year incidence of hypertension: a prospective study from Tehran lipid and glucose study. J Ren Nutr. 2016;26:219–25.

Lelong H, Blacher J, Baudry J, Adriouch S, Galan P, Fezeu L et al. Individual and combined effects of dietary factors on risk of incident hypertension: prospective analysis from the NutriNet-Sante cohort. Hypertension 2017;70:712–20.

Liberati A, Altman DG, Tetzlaff J, Mulrow C, Gotzsche PC, Ioannidis JP, et al. The PRISMA statement for reporting systematic reviews and meta-analyses of studies that evaluate healthcare interventions: explanation and elaboration. BMJ. 2009;339:b2700.

Wells GA, Shea B, Connell DO, Peterson J, Welch V, Losos M et al. The Newcastle-Ottawa Scale (NOS) for assessing the quality of nonrandomized studies in meta-analyses. 2010. http://www.ohri.ca/programs/clinical_epidemiology/oxford.asp.

Begg CB, Mazumdar M. Operating characteristics of a rank correlation test for publication bias. Biometrics. 1994;50:1088–101.

Altorf-van DKW, Engberink MF, van Rooij FJ, Hofman A, Van'T VP, Witteman JC. et al. Dietary protein and risk of hypertension in a Dutch older population: the Rotterdam study. J Hypertens. 2010;28:2394–400.

Weng LC, Steffen LM, Szklo M, Nettleton J, Chambless L, Folsom AR. A diet pattern with more dairy and nuts, but less meat is related to lower risk of developing hypertension in middle-aged adults: the Atherosclerosis Risk in Communities (ARIC) study. Nutrients. 2013;5:1719–33.

Stamler J, Caggiula A, Grandits GA, Kjelsberg M, Cutler JA. Relationship to blood pressure of combinations of dietary macronutrients. Findings of the Multiple Risk Factor Intervention Trial (MRFIT). Circulation. 1996;94:2417–23.

Stamler J, Caggiula AW, Grandits GA. Relation of body mass and alcohol, nutrient, fiber, and caffeine intakes to blood pressure in the special intervention and usual care groups in the Multiple Risk Factor Intervention Trial. Am J Clin Nutr. 1997;65:338S–365S.

Stamler J, Liu K, Ruth KJ, Pryer J, Greenland P. Eight-year blood pressure change in middle-aged men: relationship to multiple nutrients. Hypertension. 2002;39:1000–6.

Tuomainen TP, Nyyssonen K, Salonen R, Tervahauta A, Korpela H, Lakka T, et al. Body iron stores are associated with serum insulin and blood glucose concentrations. Population study in 1013 eastern Finnish men. Diabetes Care. 1997;20:426–8.

Fernandez-Real JM, Ricart-Engel W, Arroyo E, Balanca R, Casamitjana-Abella R, Cabrero D, et al. Serum ferritin as a component of the insulin resistance syndrome. Diabetes Care. 1998;21:62–8.

Hua NW, Stoohs RA, Facchini FSStoohs, Facchini FS. Low iron status and enhanced insulin sensitivity in lacto-ovo vegetarians. Br J Nutr. 2001;86:515–9.

Sacks FM, Campos H. Dietary therapy in hypertension. N Engl J Med. 2010;362:2102–12.

Koeth RA, Wang Z, Levison BS, Buffa JA, Org E, Sheehy BT, et al. Intestinal microbiota metabolism of l-carnitine, a nutrient in red meat, promotes atherosclerosis. Nat Med. 2013;19:576–85.

Hong F, Ming L, Yi S, Zhanxia L, Yongquan W, Chi L. The antihypertensive effect of peptides: a novel alternative to drugs? Peptides. 2008;29:1062–71.

Miguel M, Lopez-Fandino R, Ramos M, Aleixandre A. Short-term effect of egg-white hydrolysate products on the arterial blood pressure of hypertensive rats. Br J Nutr. 2005;94:731–7.

Aleixandre A, Miguel M, Muguerza B. Peptides with antihypertensive activity from milk and egg proteins. Nutr Hosp. 2008;23:313–8.
Acknowledgements
This work was supported by the China Scholarship Council (Student ID: 201706370196) and the Fundamental Research Funds for the Central Universities of Central South University (2017zzts233).
Authors contributions
YZ conceived the idea, performed the statistical analysis, and drafted this meta-analysis. YZ and DZZ selected and retrieved relevant papers. DZZ assessed each study. DZZ was the guarantor of the overall content. All authors revised and approved the final manuscript.
Ethics declarations
Conflict of interest
The authors declare that they have no conflict of interest.
About this article
Cite this article
Zhang, Y., Zhang, Dz. Red meat, poultry, and egg consumption with the risk of hypertension: a meta-analysis of prospective cohort studies. J Hum Hypertens 32, 507–517 (2018). https://doi.org/10.1038/s41371-018-0068-8
Received:

Revised:

Accepted:

Published:

Issue Date:

DOI: https://doi.org/10.1038/s41371-018-0068-8