Abstract
Background
Most obese children show cardiometabolic impairments, such as insulin resistance, dyslipidemia, and hypertension. Yet some obese children retain a normal cardiometabolic profile. The mechanisms underlying this variability remain largely unknown. We examined whether genetic loci associated with increased insulin sensitivity and relatively higher fat storage on the hip than on the waist in adults are associated with a normal cardiometabolic profile despite higher adiposity in children.
Methods
We constructed a genetic score using variants previously linked to increased insulin sensitivity and/or decreased waist–hip ratio adjusted for body mass index (BMI), and examined the associations of this genetic score with adiposity and cardiometabolic impairments in a meta-analysis of six cohorts, including 7391 European children aged 3–18 years.
Results
The genetic score was significantly associated with increased degree of obesity (higher BMI-SDS beta = 0.009 SD/allele, SE = 0.003, P = 0.003; higher body fat mass beta = 0.009, SE = 0.004, P = 0.031), yet improved body fat distribution (lower WHRadjBMI beta = −0.014 SD/allele, SE = 0.006, P = 0.016), and favorable concentrations of blood lipids (higher HDL cholesterol: beta = 0.010 SD/allele, SE = 0.003, P = 0.002; lower triglycerides: beta = −0.011 SD/allele, SE = 0.003, P = 0.001) adjusted for age, sex, and puberty. No differences were detected between prepubertal and pubertal/postpubertal children. The genetic score predicted a normal cardiometabolic profile, defined by the presence of normal glucose and lipid concentrations, among obese children (OR = 1.07 CI 95% 1.01–1.13, P = 0.012, n = 536).
Conclusions
Genetic predisposition to higher body fat yet lower cardiometabolic risk exerts its influence before puberty.
References
NCD Risk Factor Collaboration (NCD-RisC). Worldwide trends in body-mass index, underweight, overweight, and obesity from 1975 to 2016: a pooled analysis of 2416 population-based measurement studies in 128.9 million children, adolescents, and adults. Lancet. 2017;390:2627–42.

Poirier P, Giles TD, Bray GA, Hong Y, Stern JS, Pi-Sunyer FX. et al. Obesity and cardiovascular disease: pathophysiology, evaluation, and effect of weight loss. Arterioscler Thromb Vasc Biol. 2006;26:968–76.

Blüher S, Schwarz P. Metabolically healthy obesity from childhood to adulthood—does weight status alone matter? Metabolism. 2014;63:1084–92.

Lotta LA, Gulati P, Day FR, Payne F, Ongen H, van de Bunt M, et al. Integrative genomic analysis implicates limited peripheral adipose storage capacity in the pathogenesis of human insulin resistance. Nat Genet. 2017;49:17–26.

Shungin D, Winkler TW, Croteau-Chonka DC, Ferreira T, Locke AE, Magi R, et al. New genetic loci link adipose and insulin biology to body fat distribution. Nature. 2015;518:187–96.

Virtue S, Vidal-Puig A. It's not how fat you are, it's what you do with it that counts. PLoS Biol. 2008;6:e237.

Stefan N, Schick F, Haring HUCauses. Characteristics, and consequences of metabolically unhealthy weight in humans. Cell Metab. 2017;26:292–300.

Li S, Chen W, Srinivasan SR, Xu J, Berenson GS. Relation of childhood obesity/cardiometabolic phenotypes to adult cardiometabolic profile: the Bogalusa Heart Study. Am J Epidemiol. 2012;176(Suppl 7):S142–9.

Boyd A, Golding J, Macleod J, Lawlor DA, Fraser A, Henderson J, et al. Cohort Profile: the 'children of the 90s'-the index offspring of the Avon Longitudinal Study of Parents and Children. Int J Epidemiol. 2013;42:111–27.

Åkerblom HK, Uhari M, Pesonen E, Dahl M, Kaprio EA, Nuutinen EM, et al. Cardiovascular risk in young Finns. Ann Med. 1991;23:35–39.

Holm JC, Gamborg M, Bille DS, Gr Nb K HN, Ward LC, Faerk J. Chronic care treatment of obese children and adolescents. Int J Pediatr Obes. 2011;6:188–96.

Simell O, Niinikoski H, Rönnemaa T, Raitakari OT, Lagström H, Laurinen M, et al. Cohort profile: the STRIP Study (Special Turku Coronary Risk Factor Intervention Project), an infancy-onset dietary and life-style intervention trial. Int J Epidemiol. 2009;38:650–5.

Eloranta AM, Lindi V, Schwab U, Kiiskinen S, Kalinkin M, Lakka HM, et al. Dietary factors and their associations with socioeconomic background in Finnish girls and boys 6–8 years of age: the PANIC Study. Eur J Clin Nutr. 2011;65:1211–8.

Andersen LB, Pipper CB, Trolle E, Bro R, Larnkjaer A, Carlsen EM, et al. Maternal obesity and offspring dietary patterns at 9 months of age. Eur J Clin Nutr. 2015;69:668–75.

Saari A, Sankilampi U, Hannila ML, Kiviniemi V, Kesseli K, Dunkel L. New Finnish growth references for children and adolescents aged 0 to 20 years: length/height-for-age, weight-for-length/height, and body mass index-for-age. Ann Med. 2011;43:235–48.

Nysom K, Molgaard C, Hutchings B, Michaelsen KF. Body mass index of 0 to 45-y-old Danes: reference values and comparison with published European reference values. Int J Obes Relat Metab Disord. 2001;25:177–84.

Cole TJ, Freeman JV, Preece MA. Body mass index reference curves for the UK, 1990. Arch Dis Child. 1995;73:25–29.

Cole TJ, Lobstein T. Extended international (IOTF) body mass index cut-offs for thinness, overweight and obesity. Pediatr Obes. 2012;7:284–94.

Marshall WA, Tanner JM. Variations in pattern of pubertal changes in girls. Arch Dis Child. 1969;44:291–303.

Marshall WA, Tanner JM. Variations in the pattern of pubertal changes in boys. Arch Dis Child. 1970;45:13–23.

Falaschetti E, Hingorani AD, Jones A, Charakida M, Finer N, Whincup P, et al. Adiposity and cardiovascular risk factors in a large contemporary population of pre-pubertal children. Eur Heart J. 2010;31:3063–72.

Raitakari OT, Juonala M, Rönnemaa T, Keltikangas-Järvinen L, Räsänen L, Pietikainen M, et al. Cohort profile: the cardiovascular risk in Young Finns Study. Int J Epidemiol. 2008;37:1220–6.

Fonvig CE, Chabanova E, Ohrt JD, Nielsen LA, Pedersen O, Hansen T.et al. Multidisciplinary care of obese children and adolescents for one year reduces ectopic fat content in liver and skeletal muscle. BMC Pediatr. 2015;15:196-015-0513-6.

Viitasalo A, Laaksonen DE, Lindi V, Eloranta AM, Jääskelainen J, Tompuri T, et al. Clustering of metabolic risk factors is associated with high-normal levels of liver enzymes among 6- to 8-year-old Children: the PANIC study. Metab Syndr Relat Disord. 2012;10:337–43.

Madsen AL, Schack-Nielsen L, Larnkjaer A, Molgaard C, Michaelsen KF. Determinants of blood glucose and insulin in healthy 9-month-old term Danish infants; the SKOT cohort. Diabet Med. 2010;27:1350–7.

Johnson T. Efficient calculation for multi-snp genetic scores. Poster presentation, American Society of Human Genetics Annual Meeting. San Francisco, CA. 2012.

Felix JF, Bradfield JP, Monnereau C, van der Valk RJ, Stergiakouli E, Chesi A, et al. Genome-wide association analysis identifies three new susceptibility loci for childhood body mass index. Hum Mol Genet. 2016;25:389–403.

Casale FP, Rakitsch B, Lippert C, Stegle O. Efficient set tests for the genetic analysis of correlated traits. Nat Methods. 2015;12:755–8.

Winkler TW, Justice AE, Graff M, Barata L, Feitosa MF, Chu S, et al. Correction: the influence of age and sex on genetic associations with adult body size and shape: a large-scale genome-wide interaction study. PLoS Genet. 2016;12:e1006166.

Graae AS, Hollensted M, Kloppenborg JT, Mahendran Y, Schnurr TM, Appel EVR, et al. An adult-based insulin resistance genetic score associates with insulin resistance, metabolic traits and altered fat distribution in Danish children and adolescents who are overweight or obese. Diabetologia. 2018;61:1769–79.

Jolliffe CJ, Janssen I. Development of age-specific adolescent metabolic syndrome criteria that are linked to the Adult Treatment Panel III and International Diabetes Federation criteria. J Am Coll Cardiol. 2007;49:891–8.

Prince RL, Kuk JL, Ambler KA, Dhaliwal J, Ball GD. Predictors of metabolically healthy obesity in children. Diabetes Care. 2014;37:1462–8.

Li L, Yin J, Cheng H, Wang Y, Gao S, Li M, et al. Identification of genetic and environmental factors predicting metabolically healthy obesity in children: data from the BCAMS study. J Clin Endocrinol Metab. 2016;101:1816–25.

Carobbio S, Pellegrinelli V, Vidal-Puig A. Adipose tissue function and expandability as determinants of lipotoxicity and the metabolic syndrome. Adv Exp Med Biol. 2017;960:161–96.

Karelis AD. Metabolically healthy but obese individuals. Lancet. 2008;372:1281–3.

Kantartzis K, Machann J, Schick F, Rittig K, Machicao F, Fritsche A, et al. Effects of a lifestyle intervention in metabolically benign and malign obesity. Diabetologia. 2011;54:864–8.

Heymsfield SB, Wadden TA. Mechanisms, pathophysiology, and management of obesity. N Engl J Med. 2017;376:1492.

Kelsey MM, Zeitler PS. Insulin resistance of puberty. Curr Diab Rep. 2016;16:64-016–0751-5.

Reinehr T, Wolters B, Knop C, Lass N, Holl RW. Strong effect of pubertal status on metabolic health in obese children: a longitudinal study. J Clin Endocrinol Metab. 2015;100:301–8.

Knowles JW, Ashley EA. Cardiovascular disease: the rise of the genetic score. PLoS Med. 2018;15:e1002546.
Acknowledgements
We are extremely grateful to all the families who took part in ALSPAC, the midwives for their help in recruiting them, and the whole ALSPAC team, which includes interviewers, computer and laboratory technicians, clerical workers, research scientists, volunteers, managers, receptionists and nurses. We also especially want to express our thanks to the participating children and adolescents as well as their parents that were part of the YFS, TDCOB, STRIP, PANIC, and SKOT studies. We are also grateful to all members of these research teams for their skillful contributions in performing the studies.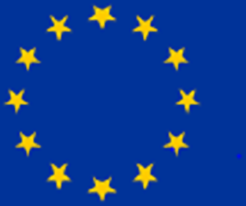 This project has received funding from the European Union's Horizon 2020 research and innovation programme under the Marie Sklodowska-Curie grant agreement no 796143. This project was also supported by North Savonia Regional Fund of Finnish Cultural Foundation, The Diabetes Research Foundation of Finland, Emil Aaltonen Foundation, Orion Research Foundation, the Danish Council for Independent Research (grant number DFF —6110-00183), and the Novo Nordisk Foundation (grant numbers NNF17OC0026848, NNF15CC0018486, and NNF18CC0034900).
Funding
The funders of the different studies are found in Supplementary Material. AV and TMS researched data, AV and TOK wrote the paper. Other coauthors reviewed/edited the paper and contributed to data collection. AV is the guarantor's of the article and takes responsibility for the contents of the article.
Ethics declarations
Conflict of interest
The authors declare that they have no conflict of interest.
Additional information
Publisher's note: Springer Nature remains neutral with regard to jurisdictional claims in published maps and institutional affiliations.
Supplementary information
Rights and permissions
Open Access  This article is licensed under a Creative Commons Attribution 4.0 International License, which permits use, sharing, adaptation, distribution and reproduction in any medium or format, as long as you give appropriate credit to the original author(s) and the source, provide a link to the Creative Commons licence, and indicate if changes were made.
The images or other third party material in this article are included in the article's Creative Commons licence, unless indicated otherwise in a credit line to the material. If material is not included in the article's Creative Commons licence and your intended use is not permitted by statutory regulation or exceeds the permitted use, you will need to obtain permission directly from the copyright holder.
To view a copy of this licence, visit https://creativecommons.org/licenses/by/4.0/.
About this article
Cite this article
Viitasalo, A., Schnurr, T.M., Pitkänen, N. et al. Genetic predisposition to higher body fat yet lower cardiometabolic risk in children and adolescents. Int J Obes 43, 2007–2016 (2019). https://doi.org/10.1038/s41366-019-0414-0
Received:

Revised:

Accepted:

Published:

Issue Date:

DOI: https://doi.org/10.1038/s41366-019-0414-0
This article is cited by
Ana Paula Sehn
Caroline Brand
Cézane Priscila Reuter

BMC Cardiovascular Disorders (2022)

Miguel Seral-Cortes
Sergio Sabroso-Lasa
Idoia Labayen

Scientific Reports (2021)

Sarah E. Berry
Ana M. Valdes
Tim D. Spector

Nature Medicine (2020)