Abstract
In genetic testing of Mendelian diseases, it is a bioinformatics challenge to effectively prioritize disease-causing candidate genes listed from massively parallel sequencing. Tissue specificity of the gene expression levels may give a clue because it may reflect tissue-specific disease manifestation. However, considering poor correlations between mRNA and protein expression in some genes, it is not clear whether transcriptomics- or proteomics-based tissue specificity should be used to prioritize candidate genes. Therefore, we compared the efficiency of tissue-specific scores (TS scores) obtained from transcriptome and proteome data in prioritizing candidate genes for whole exome sequencing (WES) analysis of Mendelian disease patients. We show that both Protein and RNA TS scores are useful in prioritizing candidate genes in WES analysis, although diseases like coagulopathies get more benefit from Protein TS score. This study may provide useful evidence in developing new methods to effectively identify novel disease-causing genes.
Access options
Subscribe to Journal
Get full journal access for 1 year
$119.00
only $9.92 per issue
All prices are NET prices.
VAT will be added later in the checkout.
Tax calculation will be finalised during checkout.
Buy article
Get time limited or full article access on ReadCube.
$32.00
All prices are NET prices.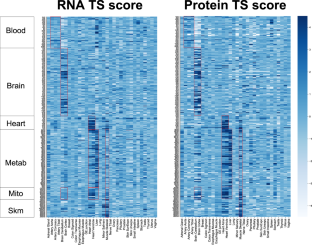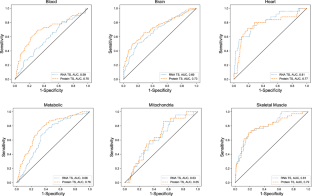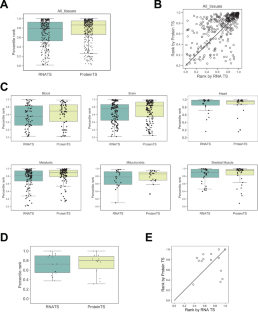 Acknowledgements
We are thankful to the patients and their families for their participation in this study. This work was supported by a grant from Medical Research Center Initiative for High Depth Omics.
Ethics declarations
Competing interests
DK is an employee of Daiichi Sankyo Co., Ltd. The other authors declare no competing interests.
Additional information
Publisher's note Springer Nature remains neutral with regard to jurisdictional claims in published maps and institutional affiliations.
Supplementary information
About this article
Cite this article
Kato, D., Mitsuhashi, S., Miya, F. et al. Utility of tissue-specific gene expression scores for gene prioritization in Mendelian diseases. J Hum Genet (2022). https://doi.org/10.1038/s10038-022-01071-8
Received:

Revised:

Accepted:

Published:

DOI: https://doi.org/10.1038/s10038-022-01071-8