Abstract
Gallbladder cancer (GBC) is relatively rare but shows high frequency in certain geographical regions and ethnic groups, which include Northern and Eastern states of India. Previous studies in India have indicated the possible role of genetic predisposition in GBC pathogenesis. Although matrix metalloproteinase-14 (MMP14) is known modulator of tumour microenvironment and tumorigenesis and TCGA data also suggests its upregulation yet, its role in genetic predisposition for GBC is completely unknown. We explored MMP14 promoter genetic variants as risk factors and their implication in expression modulation and the pathogenesis of GBC. We genotyped all single nucleotide polymorphisms of MMP14 promoter by Sanger's sequencing in approximately 300 GBC and 300 control study subjects of Indian ethnicity and, in 26 GBC tissue samples. Protein expression of MMP14 in GBC tissue samples was checked by immunohistochemistry. In vitro luciferase reporter assay was carried out to elucidate role of promoter genetic variants on expression levels in two different cell lines. MMP14 promoter variants, rs1003349 (p value = 0.0008) and rs1004030 (p value = 0.0001) were significantly associated with GBC. Luciferase reporter assay showed high expression for risk alleles of both the SNPs. Genotype–phenotype correlation for rs1003349 and rs1004030, in patient sample, confirmed that risk allele carriers had higher expression levels of MMP14; moreover, the correlation pattern matched with genetic association models. Overall, this study unravels the association of MMP14 promoter SNPs with GBC which contribute to pathogenesis by increasing its expression.
Access options
Subscribe to Journal
Get full journal access for 1 year
$399.00
only $33.25 per issue
All prices are NET prices.
VAT will be added later in the checkout.
Tax calculation will be finalised during checkout.
Rent or Buy article
Get time limited or full article access on ReadCube.
from$8.99
All prices are NET prices.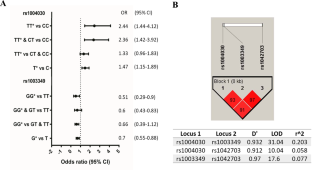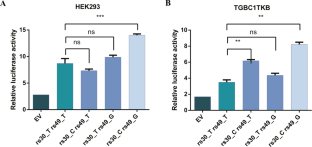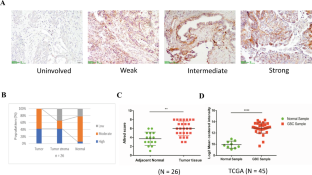 References
1.

Misra S, Chaturvedi A, Misra NC, Sharma ID. Carcinoma of the gallbladder. Lancet Oncol. 2003;4:167–76.

2.

Baiu I, Visser B. Gallbladder cancer. JAMA. 2018;320:1294.

3.

Rho YS, Barrera I, Metrakos P, Kavan P. Complete resolution of metastatic gallbladder cancer after standard gemcitabine-cisplatin combination therapy. Cureus. 2015;7:e415.

4.

Lazcano-Ponce EC, Miquel JF, Munoz N, Herrero R, Ferrecio C, Wistuba II, et al. Epidemiology and molecular pathology of gallbladder cancer. CA Cancer J Clin. 2001;51:349–64.

5.

Sharma A, Sharma KL, Gupta A, Yadav A, Kumar A. Gallbladder cancer epidemiology, pathogenesis and molecular genetics: recent update. World J Gastroenterol. 2017;23:3978–98.

6.

Misra S, Chaturvedi A, Goel MM, Mehrotra R, Sharma ID, Srivastava AN, et al. Overexpression of p53 protein in gallbladder carcinoma in North India. Eur J Surg Oncol. 2000;26:164–7.

7.

Hussain MA, Pati S, Swain S, Prusty M, Kadam S, Nayak S. Pattern and trends of cancer in odisha, India: a retrospective study. Asian Pac J Cancer Prev. 2012;13:6333–6.

8.

Dhir V, Mohandas KM. Epidemiology of digestive tract cancers in India IV. Gall bladder and pancreas. Indian J Gastroenterol. 1999;18:24–8.

9.

Bustos BI, Perez-Palma E, Buch S, Azocar L, Riveras E, Ugarte GD, et al. Variants in ABCG8 and TRAF3 genes confer risk for gallstone disease in admixed Latinos with Mapuche Native American ancestry. Sci Rep. 2019;9:772.

10.

Mhatre S, Wang Z, Nagrani R, Badwe R, Chiplunkar S, Mittal B, et al. Common genetic variation and risk of gallbladder cancer in India: a case-control genome-wide association study. Lancet Oncol. 2017;18:535–44.

11.

Cha P-C, Zembutsu H, Takahashi A, Kubo M, Kamatani N, Nakamura Y. A genome-wide association study identifies SNP in DCC is associated with gallbladder cancer in the Japanese population. J Hum Genet. 2012;57:235–7.

12.

Rai R, Sharma KL, Tiwari S, Misra S, Kumar A, Mittal B. DCC (deleted in colorectal carcinoma) gene variants confer increased susceptibility to gallbladder cancer (Ref. No.: Gene-D-12-01446). Gene. 2013;518:303–9.

13.

Srivastava K, Srivastava A, Mittal B. Polymorphisms in ERCC2, MSH2, and OGG1 DNA repair genes and gallbladder cancer risk in a population of Northern India. Cancer. 2010;116:3160–9.

14.

Castro FA, Koshiol J, Hsing AW, Gao YT, Rashid A, Chu LW, et al. Inflammatory gene variants and the risk of biliary tract cancers and stones: a population-based study in China. BMC Cancer. 2012;12:468.

15.

Hsing AW, Sakoda LC, Rashid A, Andreotti G, Chen J, Wang BS, et al. Variants in inflammation genes and the risk of biliary tract cancers and stones: a population-based study in China. Cancer Res. 2008;68:6442–52.

16.

Vishnoi M, Pandey SN, Choudhuri G, Mittal B. IL-1 gene polymorphisms and genetic susceptibility of gallbladder cancer in a north Indian population. Cancer Genet Cytogenet. 2008;186:63–8.

17.

Vishnoi M, Pandey SN, Choudhury G, Kumar A, Modi DR, Mittal B. Do TNFA -308 G/A and IL6 -174 G/C gene polymorphisms modulate risk of gallbladder cancer in the north Indian population? Asian Pac J Cancer Prev. 2007;8:567–72.

18.

Egeblad M, Werb Z. New functions for the matrix metalloproteinases in cancer progression. Nat Rev Cancer. 2002;2:161–74.

19.

Sternlicht MD, Werb Z. How matrix metalloproteinases regulate cell behavior. Annu Rev Cell Dev Bio. 2001;17:463–516.

20.

Itoh T, Tanioka M, Yoshida H, Yoshioka T, Nishimoto H, Itohara S. Reduced angiogenesis and tumor progression in gelatinase A-deficient mice. Cancer Res. 1998;58:1048–51.

21.

Vihinen P, Kahari VM. Matrix metalloproteinases in cancer: prognostic markers and therapeutic targets. Int J Cancer. 2002;99:157–66.

22.

Sharma KL, Misra S, Kumar A, Mittal B. Higher risk of matrix metalloproteinase (MMP-2, 7, 9) and tissue inhibitor of metalloproteinase (TIMP-2) genetic variants to gallbladder cancer. Liver Int. 2012;32:1278–86.

23.

Kessenbrock K, Plaks V, Werb Z. Matrix metalloproteinases: regulators of the tumor microenvironment. Cell. 2010;141:52–67.

24.

Sabbota AL, Kim HR, Zhe X, Fridman R, Bonfil RD, Cher ML. Shedding of RANKL by tumor-associated MT1-MMP activates Src-dependent prostate cancer cell migration. Cancer Res. 2010;70:5558–66.

25.

Karadag N, Kirimlioglu H, Isik B, Yilmaz S, Kirimlioglu V. Expression of matrix metalloproteinases in gallbladder carcinoma and their significance in carcinogenesis. Appl Immunohistochem Mol Morphol. 2008;16:148–52.

26.

Munkert A, Helmchen U, Kemper MJ, Bubenheim M, Stahl RA, Harendza S. Characterization of the transcriptional regulation of the human MT1-MMP gene and association of risk reduction for focal-segmental glomerulosclerosis with two functional promoter SNPs. Nephrol Dial Transplant. 2009;24:735–42.

27.

Sambrook J, Russell DW. Purification of nucleic acids by extraction with phenol:chloroform. CSH Protoc. 2006;2006:169–70.

28.

Hall TA. BioEdit: a user-friendly biological sequence alignment editor and analysis program for Windows 95/98/NT. Nucleic Acids Symp Ser. 1999;41:95–8.

29.

Fedchenko N, Reifenrath J. Different approaches for interpretation and reporting of immunohistochemistry analysis results in the bone tissue—a review. Diagn Pathol. 2014;9:221.

30.

Gross J, Lapiere CM. Collagenolytic activity in amphibian tissues: a tissue culture assay. Proc Natl Acad Sci USA. 1962;48:1014–22.

31.

Purcell S, Neale B, Todd-Brown K, Thomas L, Ferreira MA, Bender D, et al. PLINK: a tool set for whole-genome association and population-based linkage analyses. Am J Hum Genet. 2007;81:559–75.

32.

Sun J. Matrix metalloproteinases and tissue inhibitor of metalloproteinases are essential for the inflammatory response in cancer cells. J Signal Transduct. 2010;2010:985132.

33.

Nyalendo C, Sartelet H, Gingras D, Beliveau R. Inhibition of membrane-type 1 matrix metalloproteinase tyrosine phosphorylation blocks tumor progression in mice. Anticancer Res. 2010;30:1887–95.

34.

Qiang L, Cao H, Chen J, Weller SG, Krueger EW, Zhang L, et al. Pancreatic tumor cell metastasis is restricted by MT1-MMP binding protein MTCBP-1. J Cell Biol. 2019;218:317–32.

35.

Coussens LM, Werb Z. Inflammation and cancer. Nature. 2002;420:860–7.

36.

Dufour A, Overall CM. Missing the target: matrix metalloproteinase antitargets in inflammation and cancer. Trends Pharmacol Sci. 2013;34:233–42.

37.

Kasurinen A, Gramolelli S, Hagstrom J, Laitinen A, Kokkola A, Miki Y, et al. High tissue MMP14 expression predicts worse survival in gastric cancer, particularly with a low PROX1. Cancer Med. 2019;8:6995–7005.

38.

Duan F, Peng Z, Yin J, Yang Z, Shang J. Expression of MMP-14 and prognosis in digestive system carcinoma: a meta-analysis and databases validation. J Cancer. 2020;11:1141–50.

39.

Cui G, Cai F, Ding Z, Gao L. MMP14 predicts a poor prognosis in patients with colorectal cancer. Hum Pathol. 2019;83:36–42.

40.

Kirimlioglu H, Turkmen I, Bassullu N, Dirican A, Karadag N, Kirimlioglu V. The expression of matrix metalloproteinases in intrahepatic cholangiocarcinoma, hilar (Klatskin tumor), middle and distal extrahepatic cholangiocarcinoma, gallbladder cancer, and ampullary carcinoma: role of matrix metalloproteinases in tumor progression and prognosis. Turk J Gastroenterol. 2009;20:41–7.

41.

Ridley AJ. Life at the leading edge. Cell. 2011;145:1012–22.

42.

Chen TY, Li YC, Liu YF, Tsai CM, Hsieh YH, Lin CW, et al. Role of MMP14 gene polymorphisms in susceptibility and pathological development to hepatocellular carcinoma. Ann Surg Oncol. 2011;18:2348–56.

43.

Wang Y, Ye Y, Lin J, Meyer L, Wu X, Lu K, et al. Genetic variants in matrix metalloproteinase genes as disposition factors for ovarian cancer risk, survival, and clinical outcome. Mol Carcinog. 2015;54:430–9.

44.

Weng CJ, Chen MK, Lin CW, Chung TT, Yang SF. Single nucleotide polymorphisms and haplotypes of MMP-14 are associated with the risk and pathological development of oral cancer. Ann Surg Oncol. 2012;19:S319–27.

45.

de Vos I, Tao EY, Ong SLM, Goggi JL, Scerri T, Wilson GR, et al. Functional analysis of a hypomorphic allele shows that MMP14 catalytic activity is the prime determinant of the Winchester syndrome phenotype. Hum Mol Genet. 2018;27:2775–88.

46.

Qi Y, Wang J, Sun M, Ma C, Jin T, Liu Y, et al. MMP-14 single-nucleotide polymorphisms are related to steroid-induced osteonecrosis of the femoral head in the population of northern China. Mol Genet Genom Med. 2019;7:e00519.

47.

Zhang J, Sun X, Liu J, Liu J, Shen B, Nie L. The role of matrix metalloproteinase 14 polymorphisms in susceptibility to intervertebral disc degeneration in the Chinese Han population. Arch Med Sci. 2015;11:801–6.

48.

Zhou QH, Huang XF, Wang JH, Lin CW, Yang YY, Huang CS, et al. Association of MMP14 gene polymorphisms and osteoporosis in Zhuang men from Baise region of Guangxi. Zhonghua Yi Xue Yi Chuan Xue Za Zhi. 2012;29:309–13.

49.

Tee YT, Liu YF, Chang JT, Yang SF, Chen SC, Han CP, et al. Single-nucleotide polymorphisms and haplotypes of membrane type 1-matrix metalloproteinase in susceptibility and clinical significance of squamous cell neoplasia of uterine cervix in Taiwan women. Reprod Sci. 2012;19:932–8.

50.

Shen HX, Song HW, Xu XJ, Jiao ZY, Ti ZY, Li ZY, et al. Clinical epidemiological survey of gallbladder carcinoma in northwestern China, 2009-2013: 2379 cases in 17 centers. Chronic Dis Transl Med. 2017;3:60–6.

51.

Roa I, Ibacache G, Munoz S, de Aretxabala X. Gallbladder cancer in Chile: pathologic characteristics of survival and prognostic factors: analysis of 1,366 cases. Am J Clin Pathol. 2014;141:675–82.

52.

Lau CSM, Zywot A, Mahendraraj K, Chamberlain RS. Gallbladder Carcinoma in the United States: a population based clinical outcomes study involving 22,343 patients from the surveillance, epidemiology, and end result database (1973-2013). HPB Surg. 2017;2017:1532835.

53.

Batra Y, Pal S, Dutta U, Desai P, Garg PK, Makharia G, et al. Gallbladder cancer in India: a dismal picture. J Gastroenterol Hepatol. 2005;20:309–14.

54.

Dutta U, Nagi B, Garg PK, Sinha SK, Singh K, Tandon RK. Patients with gallstones develop gallbladder cancer at an earlier age. Eur J Cancer Prev. 2005;14:381–5.

55.

Sakai K, Loza E, Roig GV, Nozaki R, Asai T, Ikoma T, et al. CYP1A1, GSTM1, GSTT1 and TP53 polymorphisms and risk of gallbladder cancer in Bolivians. Asian Pac J Cancer Prev. 2016;17:781–4.

56.

Rodriguez S, Gaunt TR, Guo Y, Zheng J, Barnes MR, Tang W, et al. Lipids, obesity and gallbladder disease in women: insights from genetic studies using the cardiovascular gene-centric 50K SNP array. Eur J Hum Genet. 2016;24:106–12.

57.

Pandey SN, Dixit M, Choudhuri G, Mittal B. Lipoprotein receptor associated protein (LRPAP1) insertion/deletion polymorphism: association with gallbladder cancer susceptibility. Int J Gastrointest Cancer. 2006;37:124–8.
Funding
Department of Atomic Energy, Government of India.
Ethics declarations
Conflict of interest
The authors declare no competing interests.
Additional information
Publisher's note Springer Nature remains neutral with regard to jurisdictional claims in published maps and institutional affiliations.
Supplementary information
About this article
Cite this article
J., V., Mishra, D., Meher, D. et al. Genetic association of MMP14 promoter variants and their functional significance in gallbladder cancer pathogenesis. J Hum Genet (2021). https://doi.org/10.1038/s10038-021-00917-x
Received:

Revised:

Accepted:

Published: