Abstract
In 1989, Sidney Altman and Thomas R. Cech shared the Nobel Prize in Chemistry for their discovery of catalytic properties of RNA.
Cech was studying the splicing of RNA in a unicellular organism called Tetrahymena thermophila. He found that the precursor RNA could splice in vitro in the absence of proteins.
Altman studied ribonuclease P (RNase P), a ribonucleoprotein that is a key enzyme in the biosynthesis of tRNA. RNase P is an RNA processing endonuclease that specifically cleaves precursors of tRNA, releasing 5′ precursor sequences and mature tRNAs. RNase P is involved in processing all species of tRNA and is present in all cells and organelles that carry out tRNA synthesis.
What follows is a personal recollection by Altman of how he came to study this remarkable enzyme.
This is a preview of subscription content
Access options
Subscribe to Journal
Get full journal access for 1 year
$99.00
only $8.25 per issue
All prices are NET prices.
VAT will be added later in the checkout.
Tax calculation will be finalised during checkout.
Buy article
Get time limited or full article access on ReadCube.
$32.00
All prices are NET prices.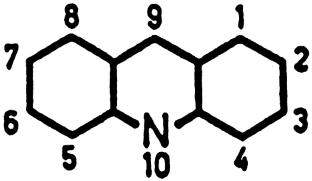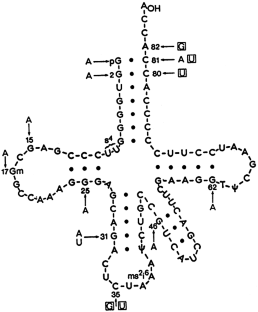 References
Abelson, J.N. et al. J.Mol.Biol. 47, 15–28 (1970).

Hirsh, D. J.Mol.Biol. 58, 439–458 (1971).

Crick, F.H.C. et al. Nature 192, 1227–1232 (1961).

Riddle, E.L. and Carbon, J. Nat. New Biol. 242, 230–234 (1973).

Altman, S. In Les Prix Nobel 1989. (Almqvist and Wiksell, Stockholm), 140–160 (1989).

Burdon, R.H. Prog. Nucl. Acids Res. Mol. Biol. 11, 33–79 (1971).

Bernhardt, D. and Darnell, J.E. J.Mol.Biol. 42, 43–56 (1967).

Altman, S. and Smith, J.D. Nat. New Biol. 233, 35–39 (1971).

Robertson, H.D. et al. J.Biol.Chem. 247, 5243–5251 (1972).

Altman, S. and Kirsebom, L.A. In The RNA world, eds. R.F. Gesteland, J.F. Alkins & T.R. Cech (Cold Spring Harbor, New York), Second edition, 351–380 (1999).

Smith, J.D. Brookhaven symposia in biology. 26. 1–11 (1974).
About this article
Cite this article
Altman, S. The road to RNase P. Nat Struct Mol Biol 7, 827–828 (2000). https://doi.org/10.1038/79566
Issue Date:

DOI: https://doi.org/10.1038/79566