Abstract
Genome Watch this month sees the publication of genome sequences of species from two genera that are worlds apart in terms of the motivation for studying — and therefore sequencing — them. The first, Desulfovibrio vulgaris, is non-pathogenic and is a model organism for the sulphate-reducing bacteria. The second publication presents the genome sequences — one complete and two unfinished — of three strains of a well-known pathogen, Listeria monocytogenes. This adds to the previously published L. monocytogenes and Listeria innocua genome sequences, and promotes Listeria into the same realms as Staphylococcus and Chlamydia in terms of the number of available genome sequences.
Access options
Subscribe to Journal
Get full journal access for 1 year
$59.00
only $4.92 per issue
All prices are NET prices.
VAT will be added later in the checkout.
Tax calculation will be finalised during checkout.
Rent or Buy article
Get time limited or full article access on ReadCube.
from$8.99
All prices are NET prices.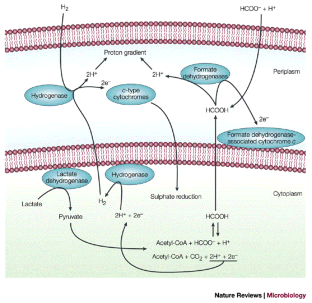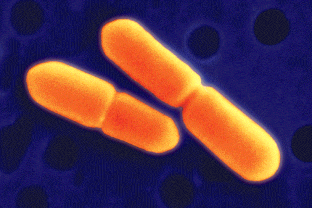 References
1

Heidelberg, J. F. et al. The genome sequence of the anaerobic, sulfate-reducing bacterium Desulfovibrio vulgaris Hildenborough. Nature Biotechnol. 22, 554–559 (2004).

2

Singleton, R. Jr. in The Sulfate-Reducing Bacteria: Contemporary Perspectives (eds Odom, J. M. & Singleton, R. Jr) 189–210 (Springer, New York, 1993).

3

Nelson, K. E. et al. Whole-genome comparisons of serotype 4b and 1/2a strains of the food-borne pathogen Listeria monocytogenes reveal new insights into the core genome components of this species. Nucleic Acids Res. 32, 2386–2395 (2004).

4

Glaser, P. et al. Comparative genomics of Listeria species. Science 294, 849–852 (2001).
Related links
Related links
DATABASES
Entrez
FURTHER INFORMATION
About this article
Cite this article
Crossman, L., Cerdeño-Tárraga, A. & Thomson, N. Chalk and cheese. Nat Rev Microbiol 2, 528–529 (2004). https://doi.org/10.1038/nrmicro932