Abstract
A diverse set of genomes is described in this month's column, all of which are involved at some level in interactions with a human host. These range from the eukaryotic intracellular pathogen Cryptosporidium parvum, through the prokaryotic opportunistic pathogens Bacillus cereus and Leptospira interrogans, to the gut commensal Lactobacillus johnsonii. The genomes of these organisms display a wide range of adaptive responses to the challenges of survival in the mammalian host and many other environmental niches.
Access options
Subscribe to Journal
Get full journal access for 1 year
$59.00
only $4.92 per issue
All prices are NET prices.
VAT will be added later in the checkout.
Tax calculation will be finalised during checkout.
Rent or Buy article
Get time limited or full article access on ReadCube.
from$8.99
All prices are NET prices.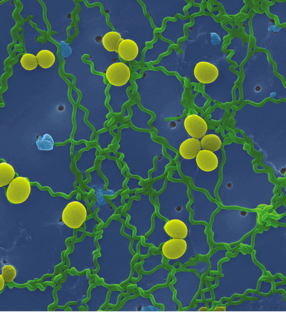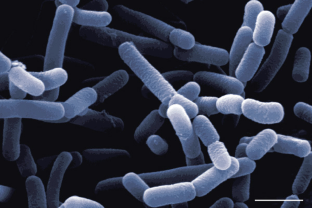 References
1

Abrahamsen, M. S. et al. Complete genome sequence of the apicomplexan, Cryptosporidium parvum. Science (25 March 2004) doi: 10.1126/science.1094786.

2

Gardner, M. J. et al. Genome sequence of the human malaria parasite Plasmodium falciparum. Nature 419, 498–511 (2002).

3

Nascimento, A. L. et al. Comparative genomics of two Leptospira interrogans serovars reveals novel insights into physiology and pathogenesis. J. Bacteriol. 186, 2164–2172 (2004).

4

Pridmore, R. D. et al. The genome sequence of the probiotic intestinal bacterium Lactobacillus johnsonii NCC 533. Proc. Natl Acad. Sci. USA 101, 2512–2517 (2004).

5

Xu, J. et al. A genomic view of the human–Bacteroides thetaiotaomicron symbiosis. Science 299, 2074–2076 (2003).

6

Rasko, D. A. et al. The genome sequence of Bacillus cereus ATCC 10987 reveals metabolic adaptations and a large plasmid related to Bacillus anthracis pX01. Nucleic Acids Res. 32, 977–988 (2004).

7

Ivanova, N. et al. Genome sequence of Bacillus cereus and comparative analysis with Bacillus anthracis. Nature 423, 87–91 (2003).

8

Read, T. D. et al. The genome sequence of Bacillus anthracis Ames and comparison to closely related bacteria. Nature 423, 81–86 (2003).
Related links
Related links
DATABASES
Entrez
FURTHER INFORMATION
About this article
Cite this article
Pain, A., Crossman, L., Sebaihia, M. et al. Strength in diversity. Nat Rev Microbiol 2, 358–359 (2004). https://doi.org/10.1038/nrmicro889