Abstract
Our intestines are home to a numerous and diverse community of microorganisms, collectively termed the gut microbiota. This month's Genome Watch covers two papers that have characterized some of these gut symbionts.
Access options
Subscribe to Journal
Get full journal access for 1 year
$99.00
only $8.25 per issue
All prices are NET prices.
VAT will be added later in the checkout.
Tax calculation will be finalised during checkout.
Rent or Buy article
Get time limited or full article access on ReadCube.
from$8.99
All prices are NET prices.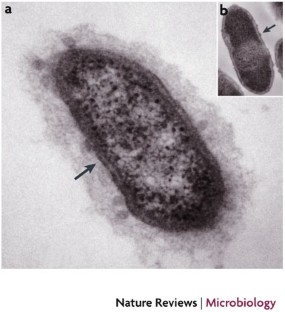 References
1

Xu, J. et al. Evolution of symbiotic bacteria in the distal human intestine. PLoS Biology 19 June 2007 (doi:10.1371/journal. pbio. 0050156).

2

Samuel, B. S. et al. Genomic and metabolic adaptations of Methanobrevibacter smithii to the human gut. Proc. Natl Acad. Sci. USA 104, 10643–10648 (2007).

3

Gill, S. R. et al. Metagenomic analysis of the human distal gut microbiome. Science 312, 1355–1359 (2006).
Related links
Related links
DATABASES
Entrez Genome
Entrez Genome Project
FURTHER INFORMATION
About this article
Cite this article
Walker, A. Say hello to our little friends. Nat Rev Microbiol 5, 572–573 (2007). https://doi.org/10.1038/nrmicro1720